AIA Droga Apartment Architect in Residence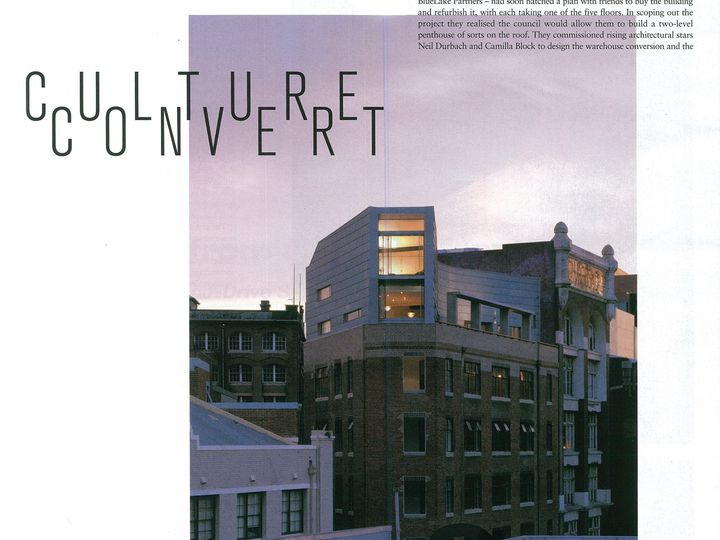 "The Droga Apartment, winner of the Robin Boyd Award for Residential Architecture and the Wilkinson Award for Residential Architecture, has now become the home of the Australian Institute of Architects Droga Architects in Residence.
The residency will be awarded to architects, who exemplify the highest standard of excellence in architectural design, research and practice. Architects undertaking the residency will stay at the Droga Apartment, the award-winning warehouse space generously offered to the Institute for use as an architect residency, by cultural philanthropist Daniel Droga."
- Australian Institute of Architects. For further info see the AIA Droga Architect in Residence

Daniel Droga was recently featured in the The Australian Financial Review Magazine (October 2013) discussing the residency program.
Images of the launch: Stephen Pierce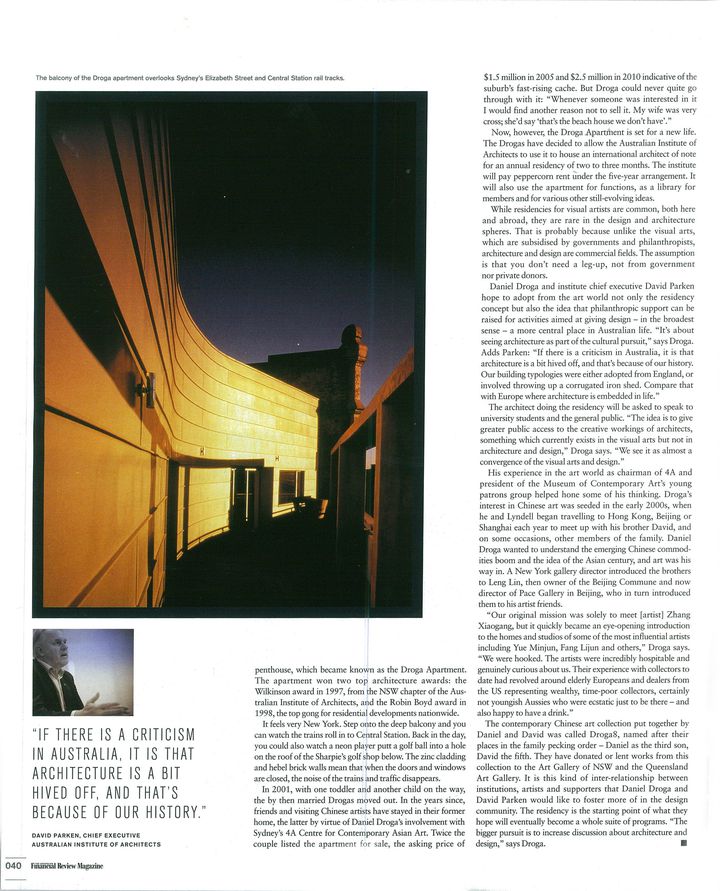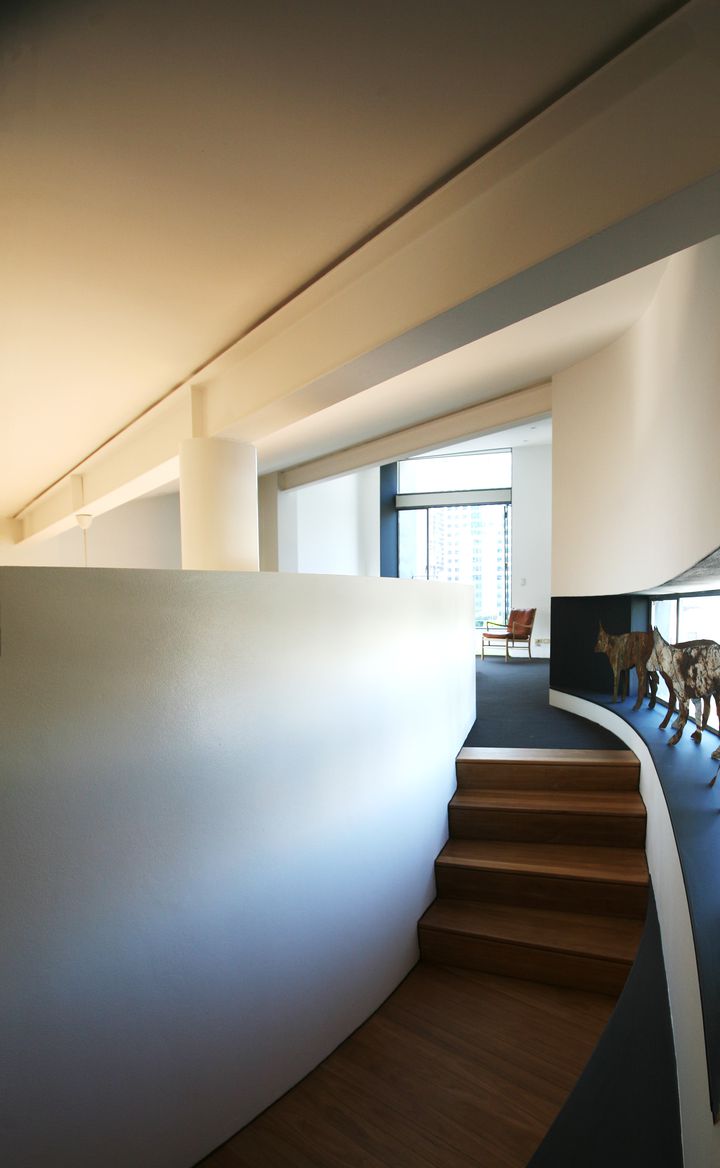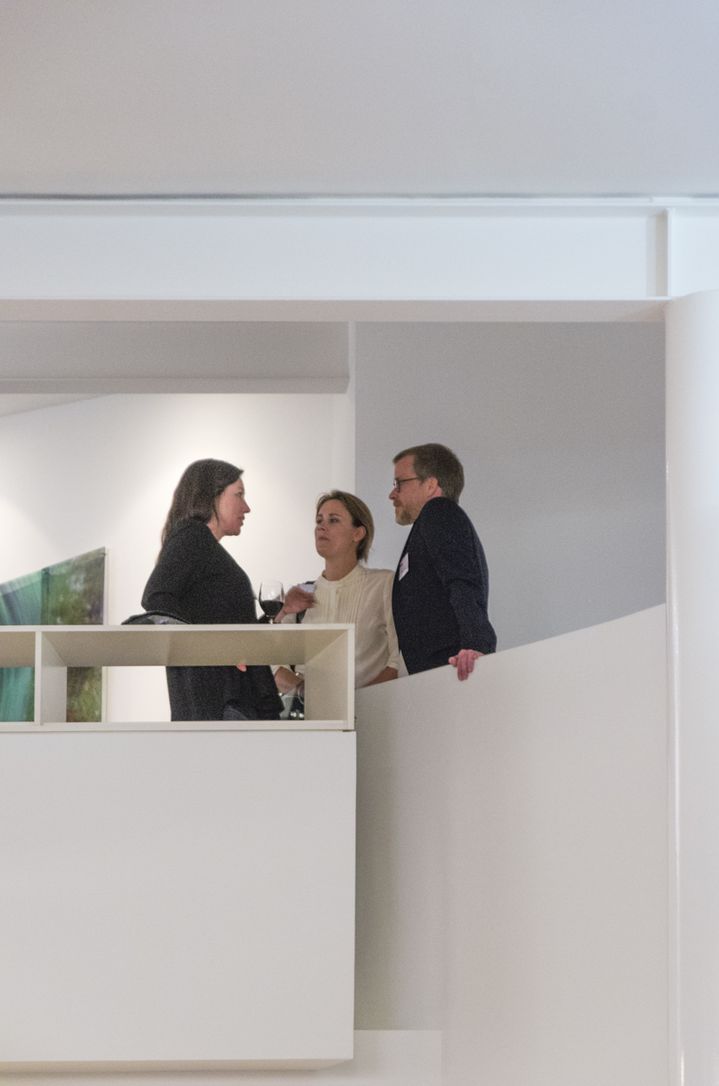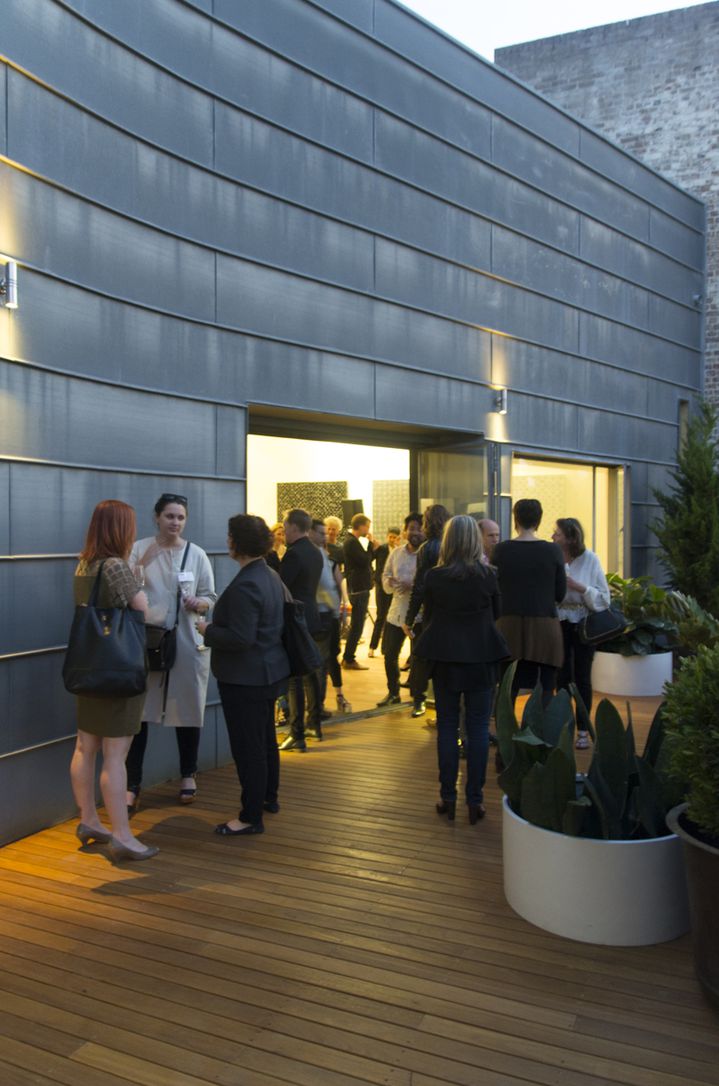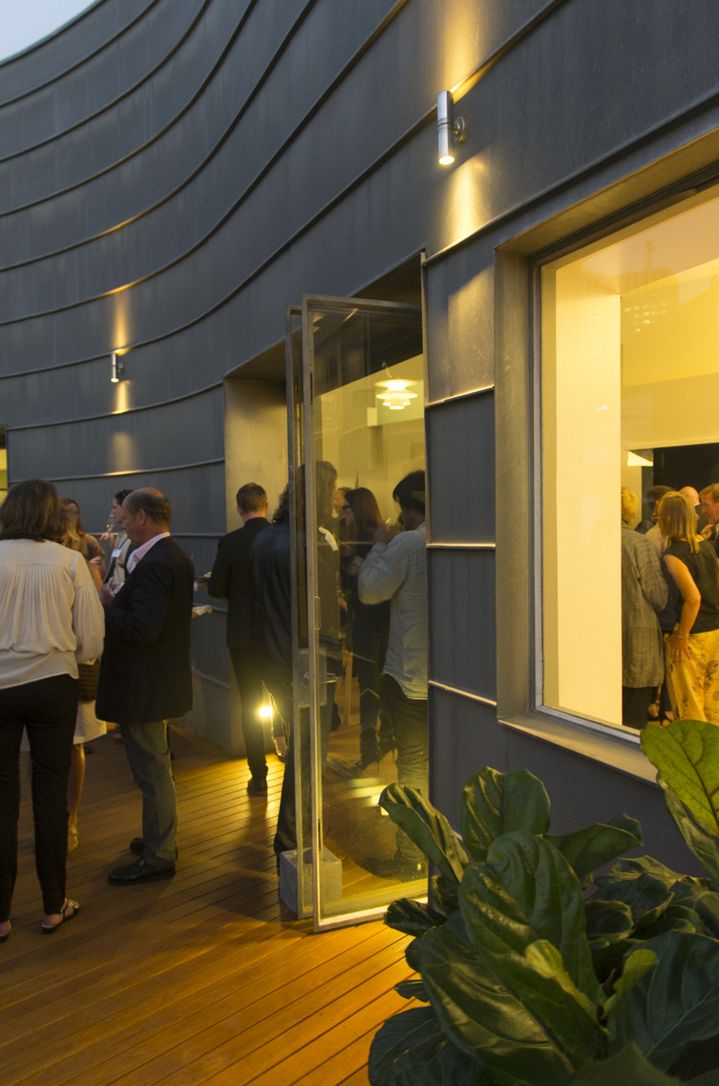 Next
Affirmative Architecture