Powerhouse Ultimo Renewal
Commercial
2023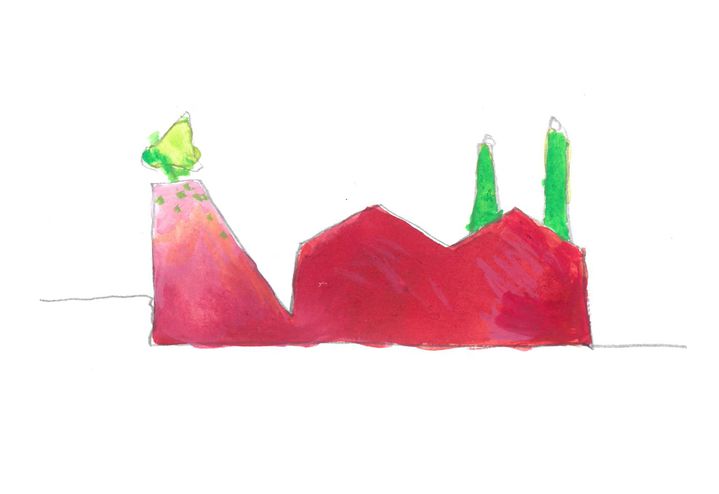 Competition winning scheme for the Powerhouse Ultimo Renewal project created by the collaborative team of Durbach Block Jaggers, Architectus, Tyrrell Studio and Youssofzay + Hart working with Akira Isogawa, Yerrabingin, Finding Infinity and Arup Venues.
Our project acknowledges Country as our inspiration and narrator, restoring a natural and intuitive experience of the city; walking with, rather than on, Country.
We propose a new relationship to the heritage fabric. 'Leaning back' to allow the full heritage facades to be seen, creating a continuous walkable sky-expanding gorge between old and new, from the Creative Courtyard to the Goods Line Terrace. The new building re-sees the heritage fabric and city beyond from multiple levels of this escarpment – from uses, circulation, terraces and gardens. Respectful and immediate, the new building lives alongside the Powerhouse core, a powerful embodiment of both geography and backdrop.
Our team is dedicated to exceeding business-as-usual by delivering a world-leading environmental outcome. We want to set an example: a museum that is energy net positive, water neutral and zero waste – on site, without investing in offsets.
Our design honours and is framed by the wider landscape, a cultural topography, that operates at the largest scale of geological and hydrological systems. This biophysical context of the living landscape organises the public domain and buildings into an experience that is clear and legible for all who visit and use the museum; as the ridgeline, the escarpment and the valley terraces. This place is a creative field beyond its walls, engaging the ever-changing life of the museum with the life of the modern city, connected to, and in tune with, the ancient rhythms of Country.
A special thank you to the Powerhouse Museum, Infrastructure NSW and CreateNSW for your support.
Thank you to Aesthetica Studio & Sora Images for renderings.