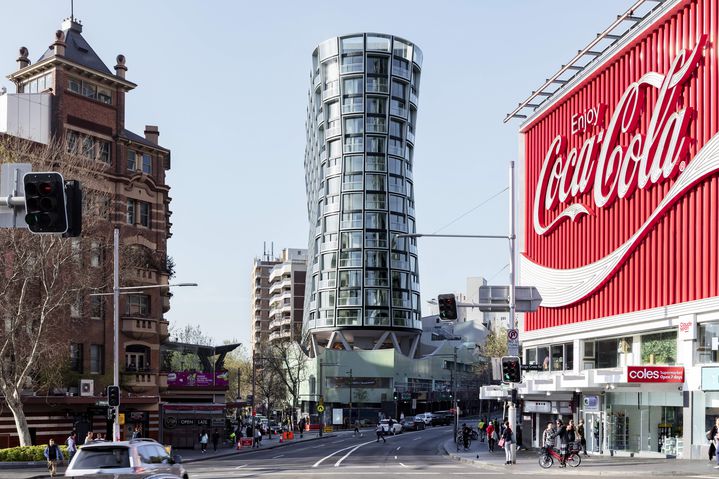 The Kings Cross intersection is an iconic place in Sydney, memorable for the bright red, looping coke sign at its apex.

An adaptive re-use of the Crest Hotel, the tower is modelled as a curvaceous hourglass form on a tiled podium, a pale green version of the Coca-Cola sign.
The building's hourglass shape is formed by adding a shaped edge to the existing slabs, tapering up and down, to maintain surrounding views. The façade system consists of double height elements, emphasising the vertical while creating a woven field across the shapely form.

The building houses 132 apartments. Many of the apartments are dual level and L-shaped in section, allowing city and harbour views and sunlight to the majority of the interiors.

A communal garden occupies the space between the podium and tower, adding life and landscape to the streets and grand intersection.
Photography: Brett Boardman, Anthony Browell and Tom Ferguson
2019
ACSE Award for Large Building Projects