←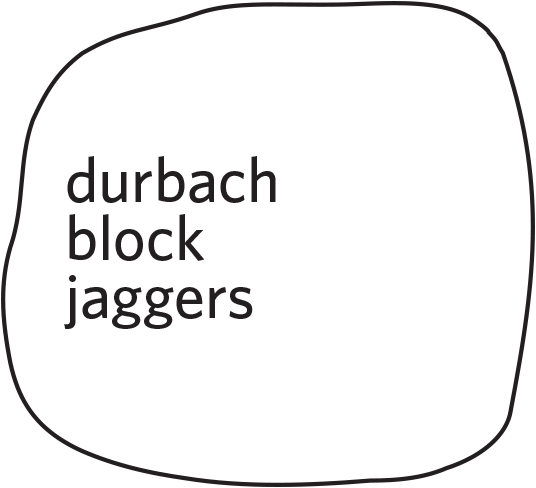 Lavender Bay House
Residential
2020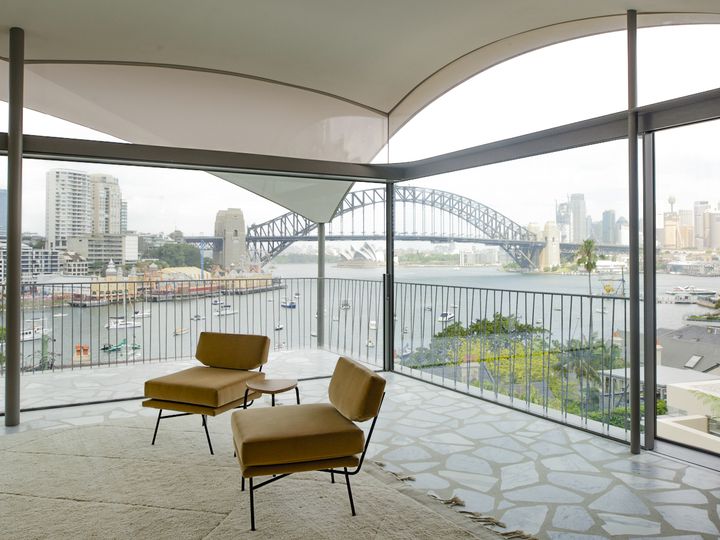 Recently completed.
Photography by Andrew Cowen and Tom Ferguson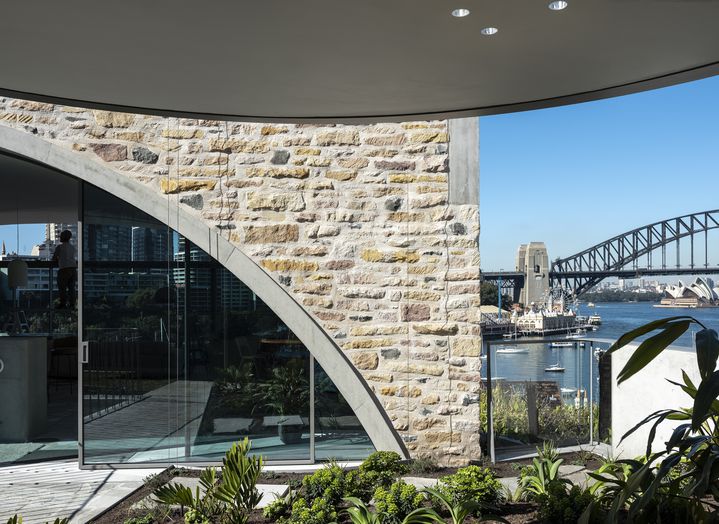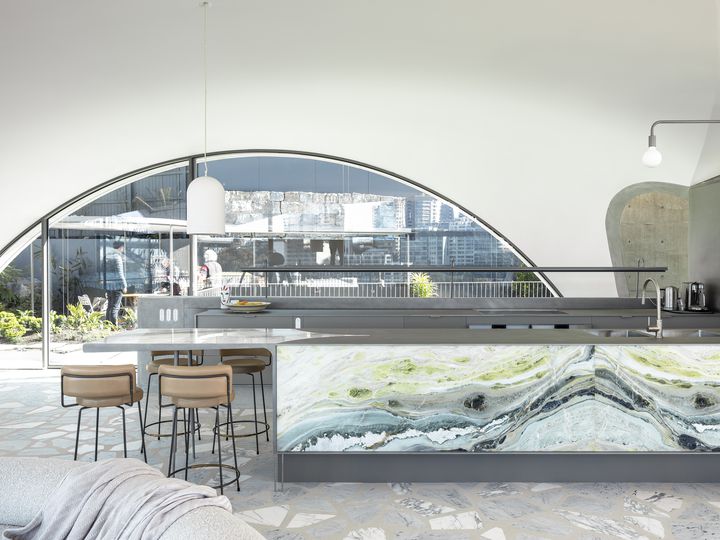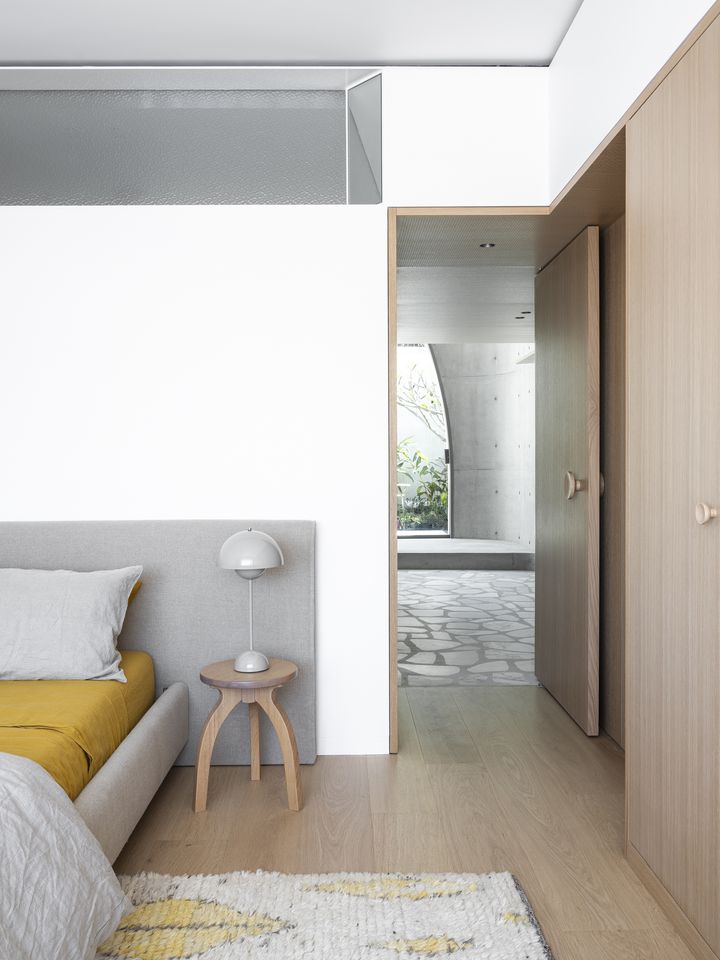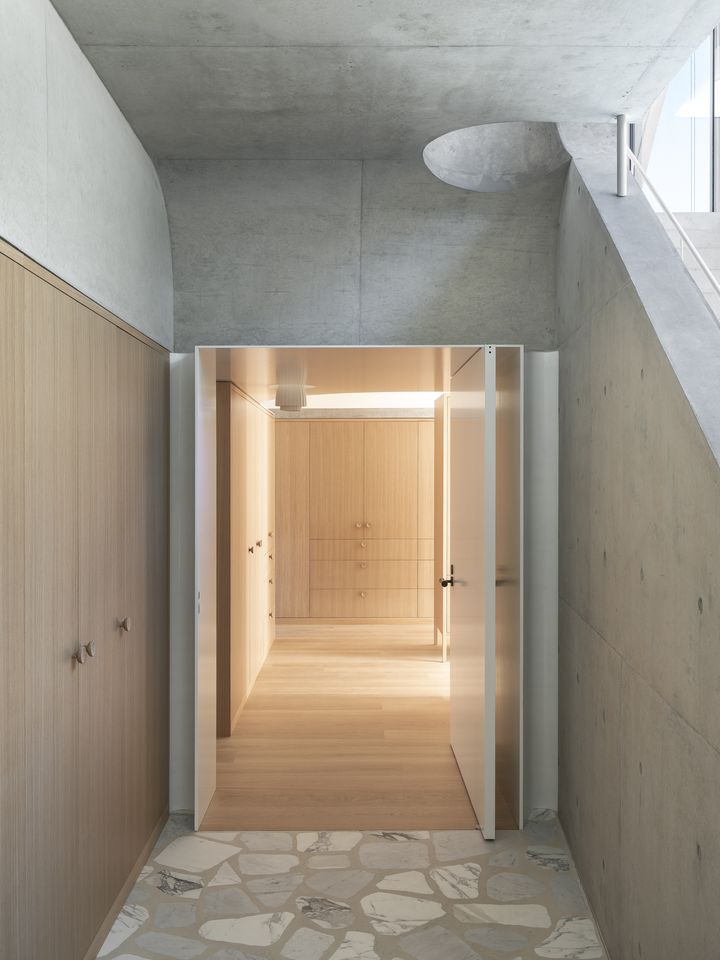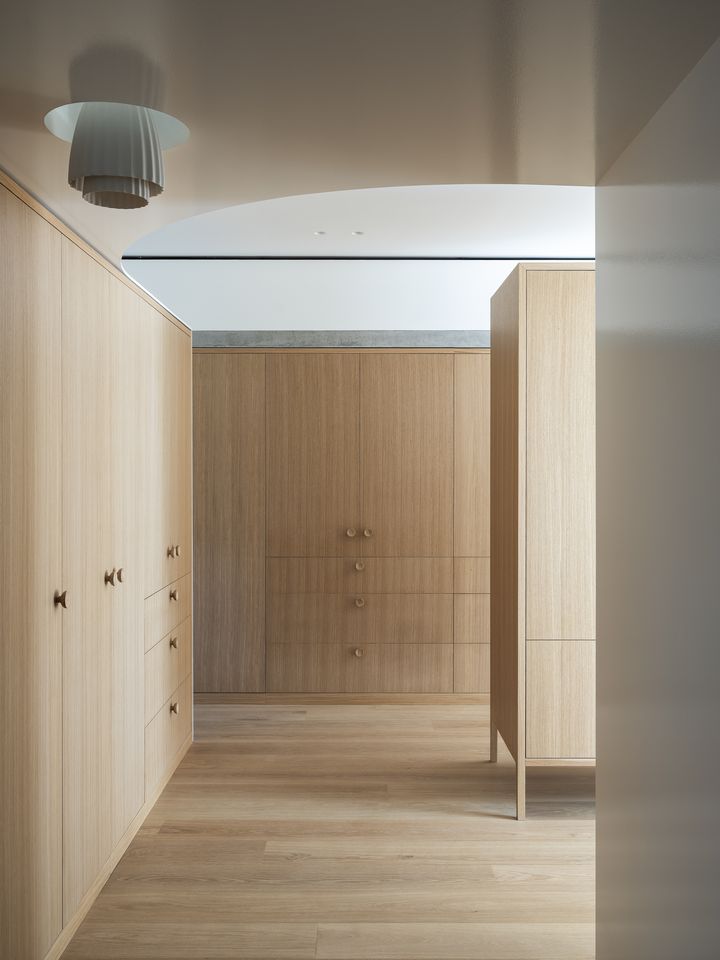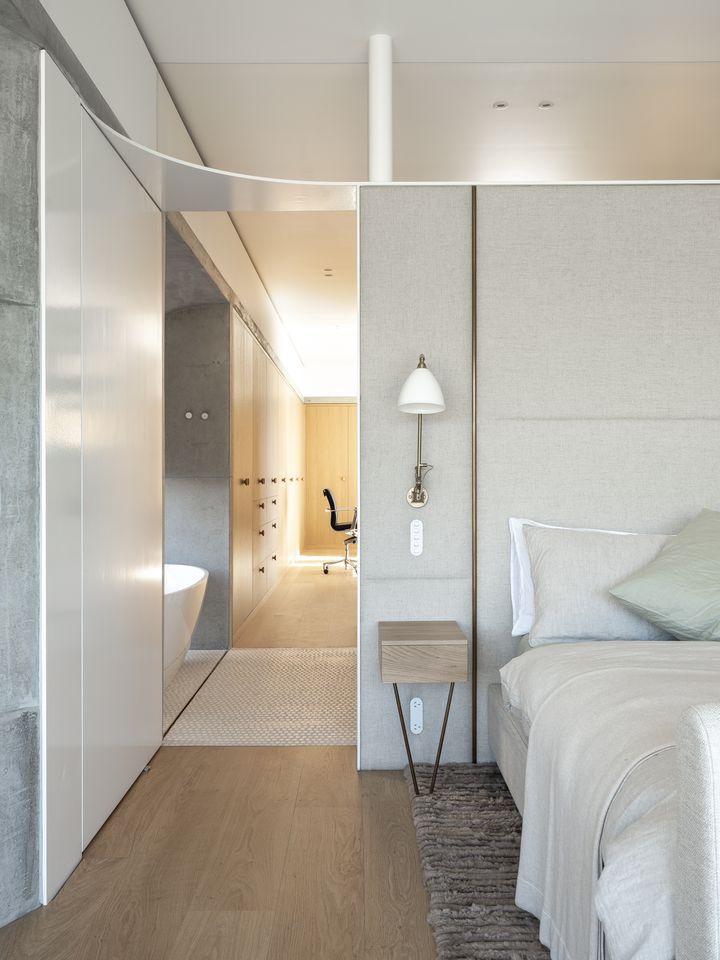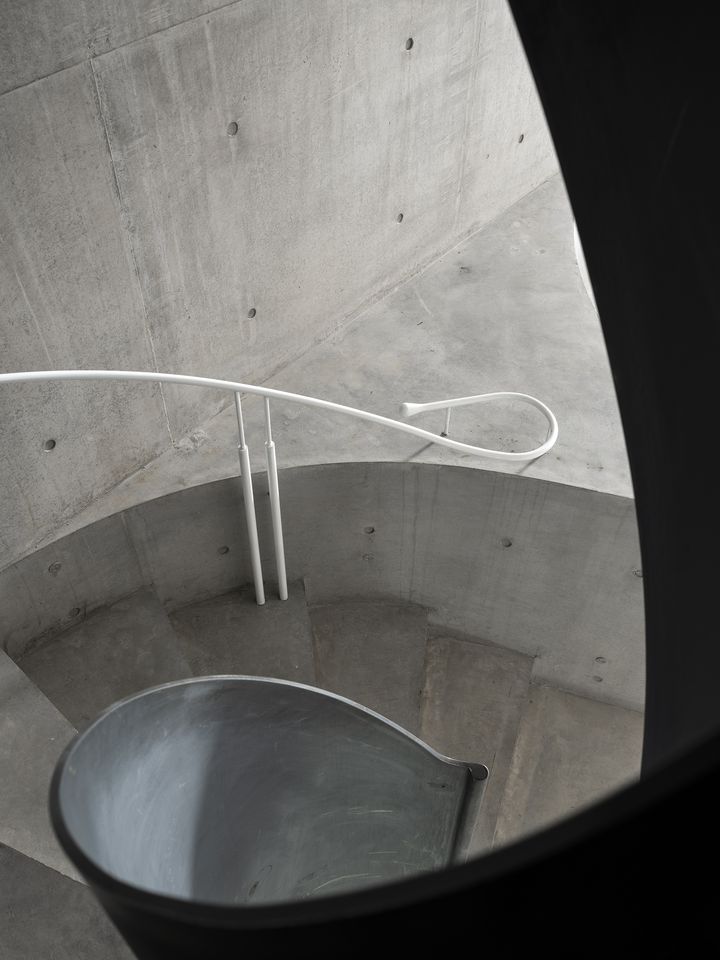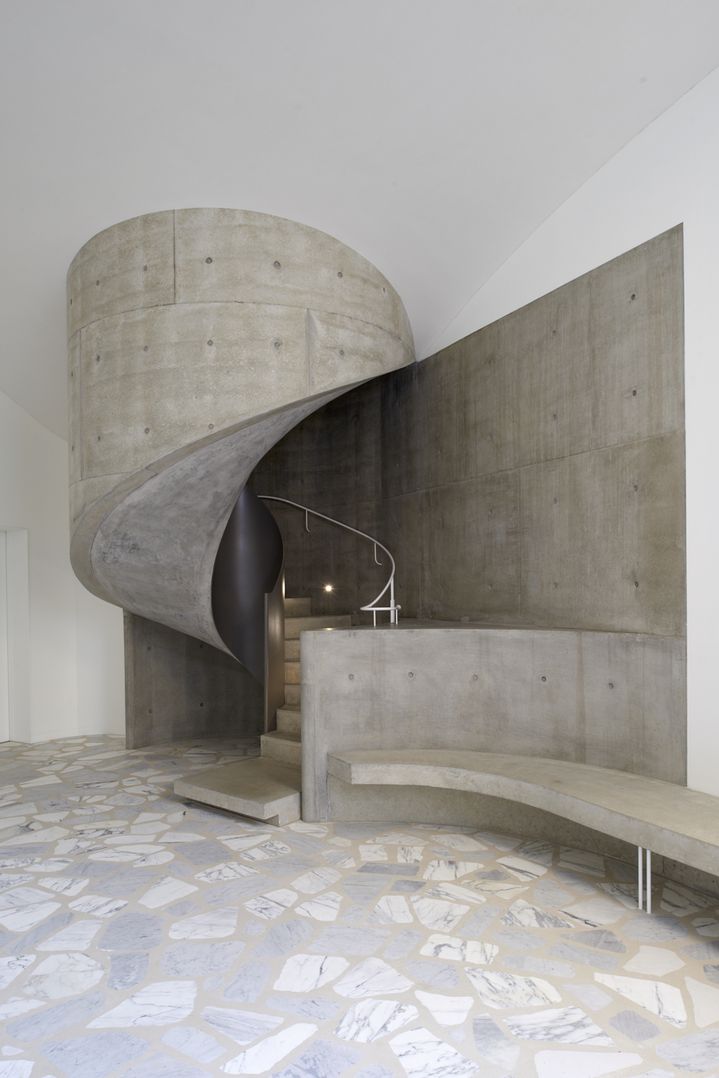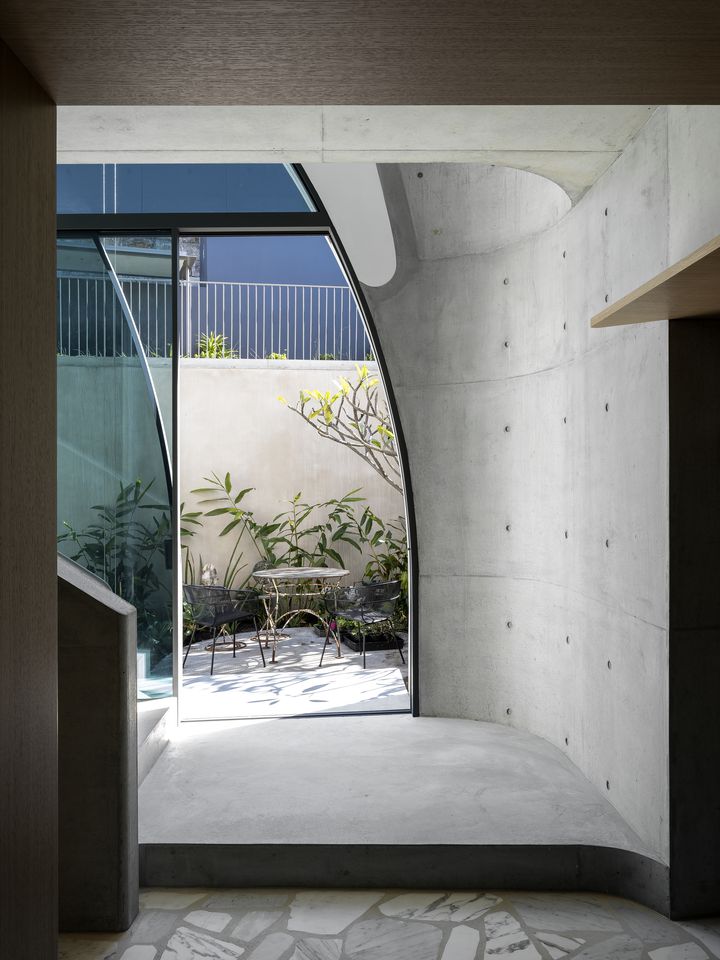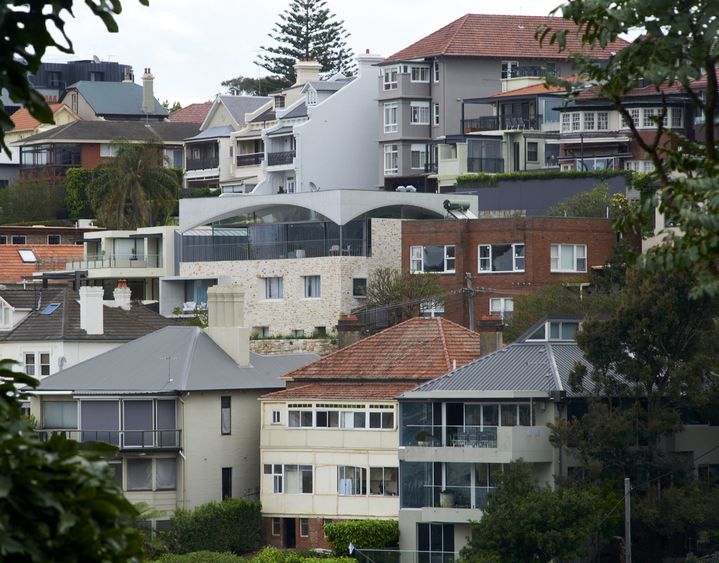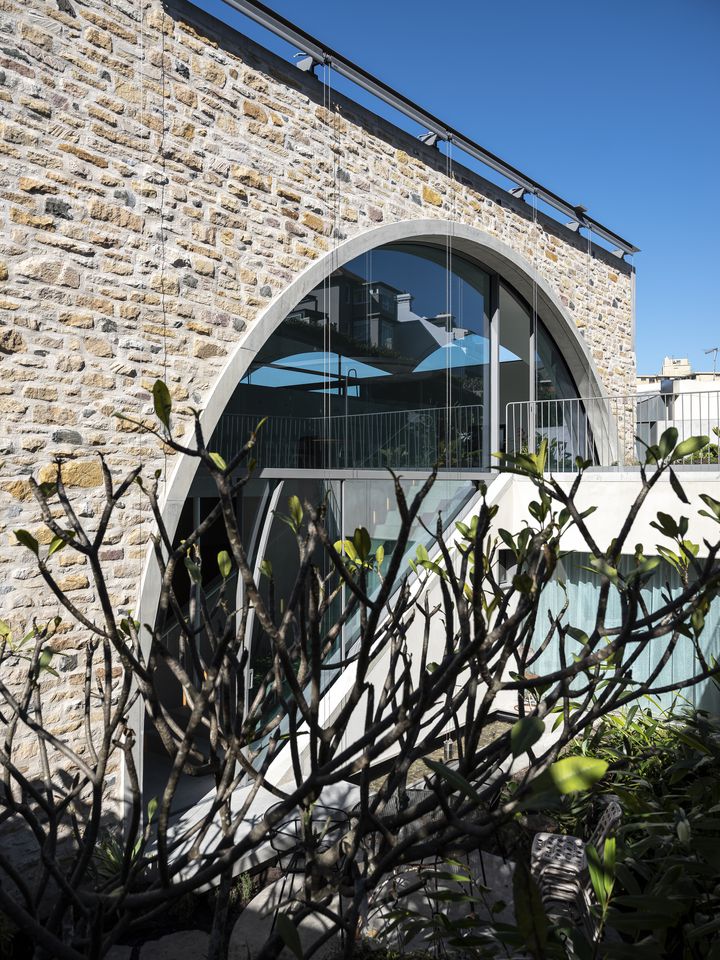 Palm Beach House
Residential
2020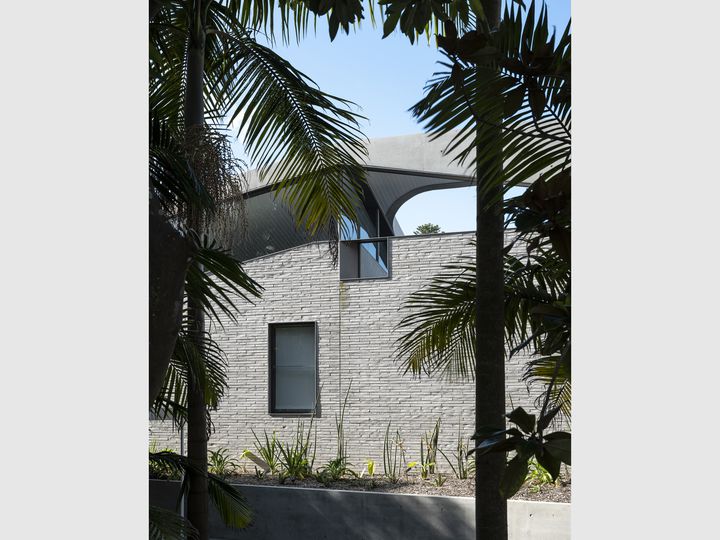 New beach house, recently completed in 2020.
Photography by Anthony Browell and Tom Ferguson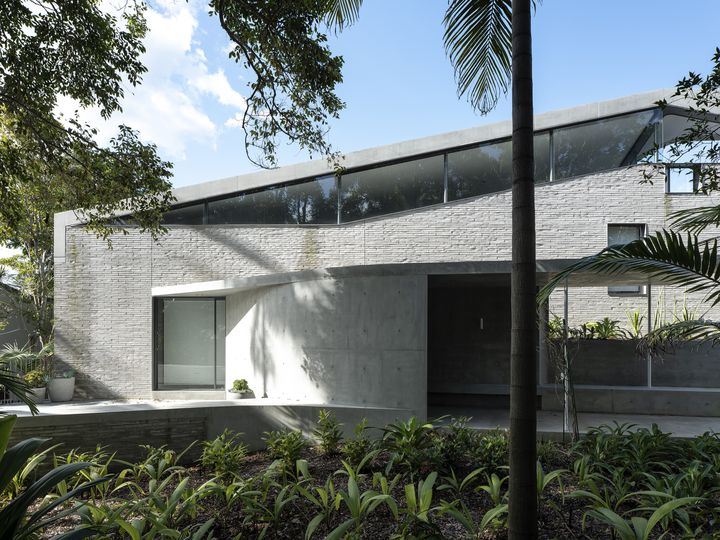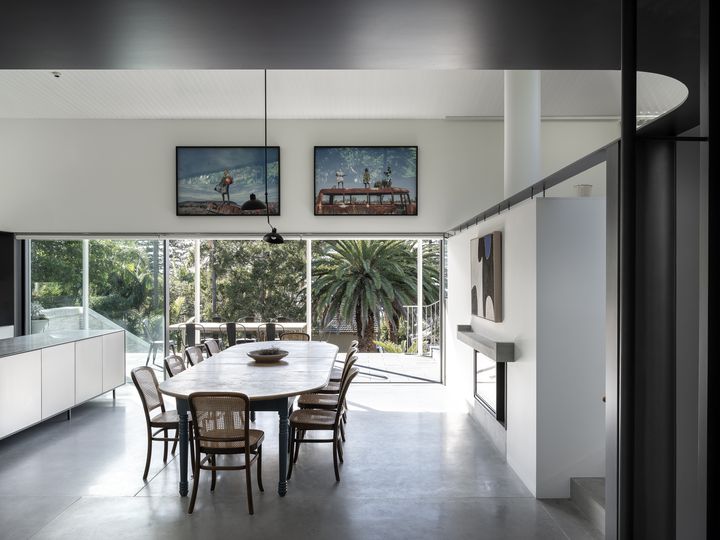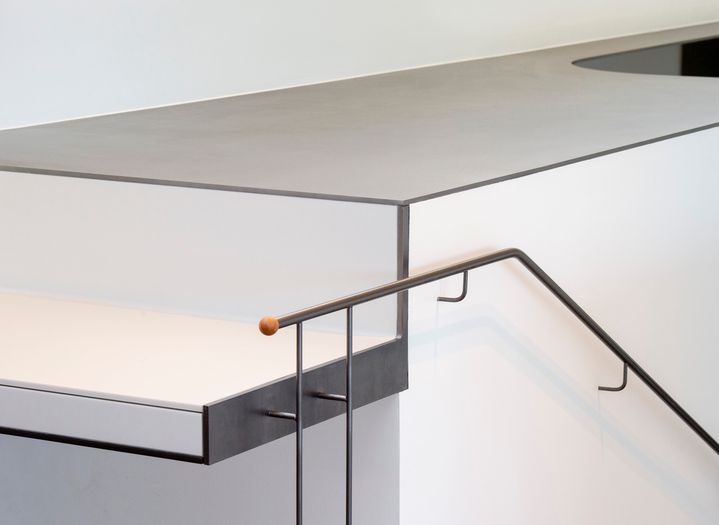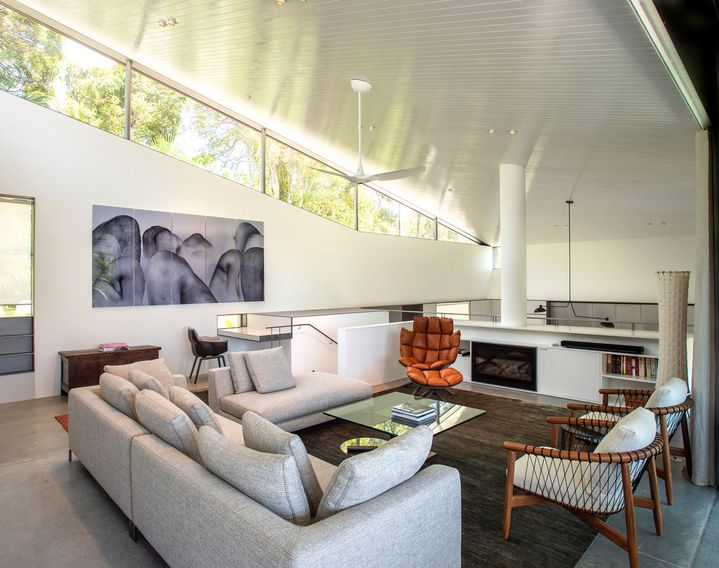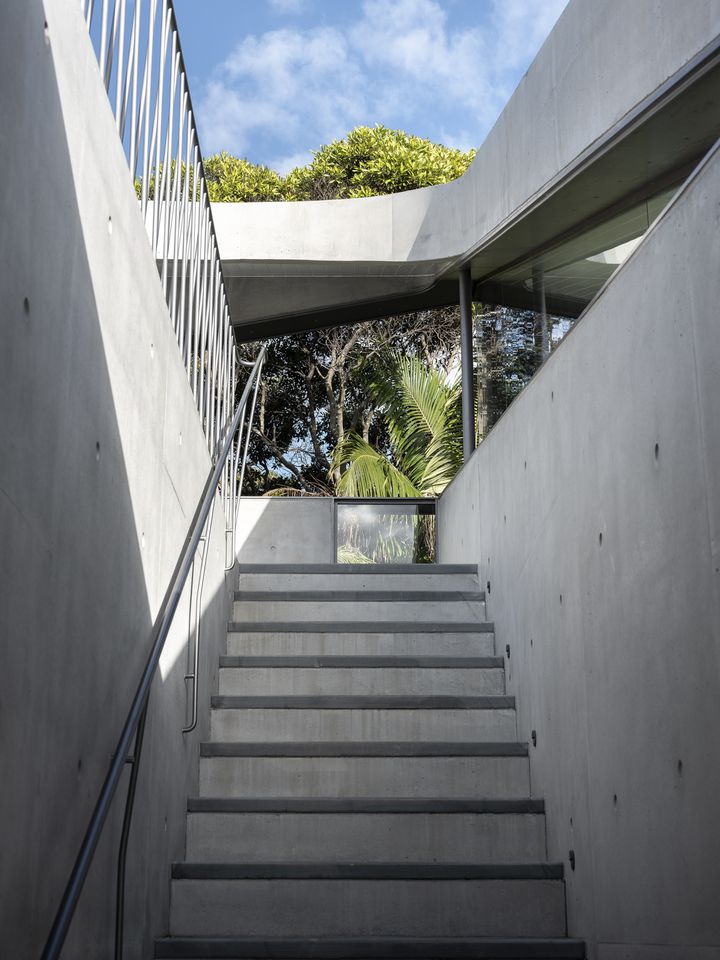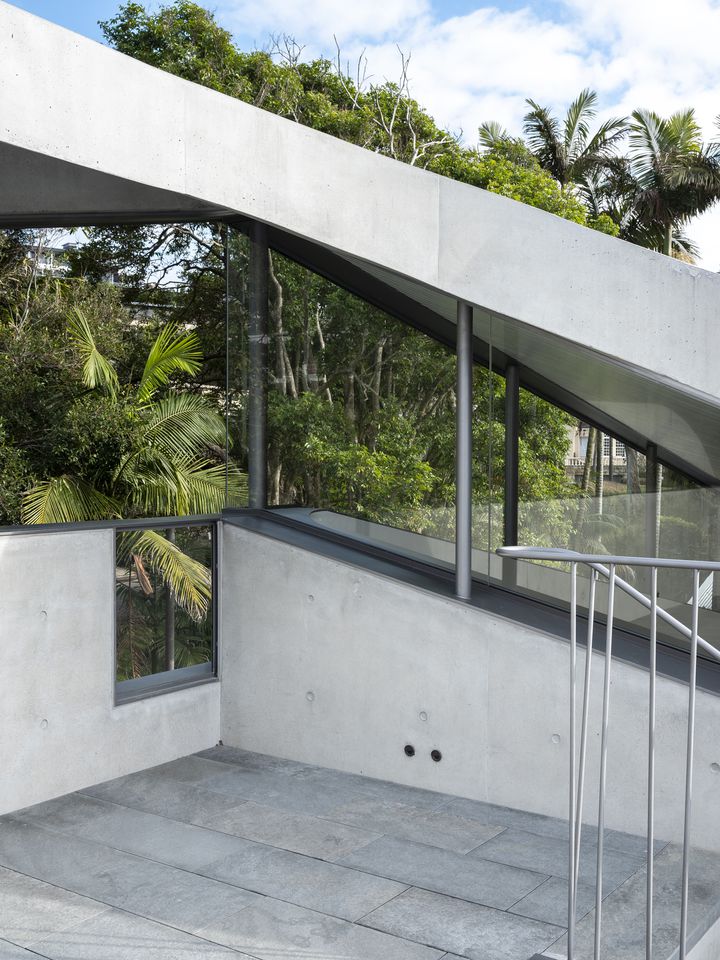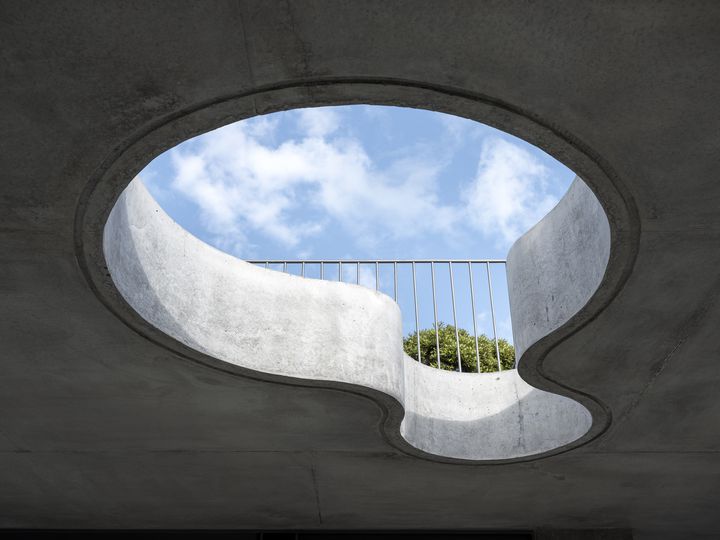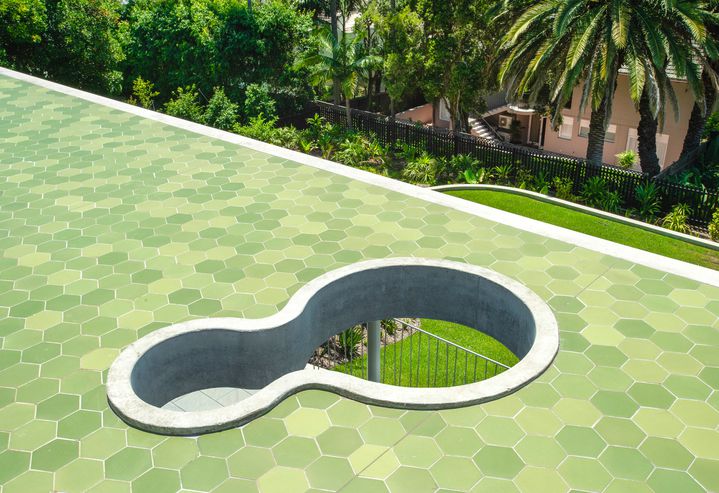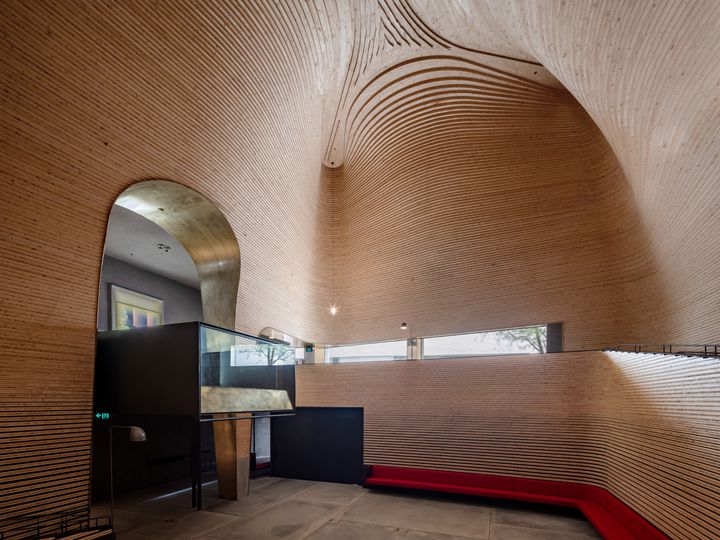 Phoenix Central Park is a gallery and performance space located in Chippendale, in inner-city Sydney.
The vision of remarkable arts philanthropist Judith Neilson, the building is a partnership of architecture and artistic fields. The intention is to have the spaces working together, to have visual arts interwoven with the performing arts. Two architects bring the design together: John Wardle Architects designed the gallery in the east wing and Durbach Block Jaggers designed the performance space. The components are linked centrally by a courtyard and garden.
The performance space is a singular bell-shaped clearing, made by stepped and contoured timber ribs, embedded in a fabric of lobbies and circulation.
Like an Elizabethan theatre, the action is in the round, seen from many vantage points. A projecting balcony loops into the volume, creating an alternate stage or viewing box. The circulation is direct or via a gracious set of stepped landings, scaled for arresting movement and inviting overview.
The over-scaled gold window allows glimpses and light from the street in an otherwise dark space. The theatre is lined with timber fabricated from digital templates in the factory and assembled on site.
Above, a meeting space for artists and its companion garden courtyard are modelled in brightness and whiteness, capturing unexpected planting, local vignettes and sky views.
The outer brick surface is a binding element of the overall building, finding a singular expression to contain the diverse interior worlds within. DBJ's wall cants, curves and steps for a street garden and multi-figured 'cloud window
The bricks themselves are unusually long and flat, akin to a stacked stone and emphasising the mortar joints. A thin veil of mortar has been washed over the bricks to exaggerate the continuity of surface. This surface is then dimpled, twisted, cut and vaulted around openings where inside and outside worlds meet.
The co-authored project has been guided by open discussion by both architectural firms. The project is perhaps a more compelling proposition for the input and insight of the other. This idea seems to echo the primary intention of Phoenix Central Park: to be an artistic hub where visual and performing arts are in constant dialogue with one another.
For live and past streams of performances, click here.
Photography by Martin Siegner, Trevor Mein, Kien Van Young, Tom Ferguson and Julia Charles
2020
AIA Harry Seidler Award for Commercial Architecture (National)
2020
AIA Emil Sodersten Award for Interior Architecture (National)
2020
AIA NSW Architecture Medallion
2020
AIA NSW Sir Arthur G. Stephenson Award for Commercial Architecture
2020
AIA NSW John Verge Award for Interior Architecture
2020
Think Brick Horbury Hunt Commercial Award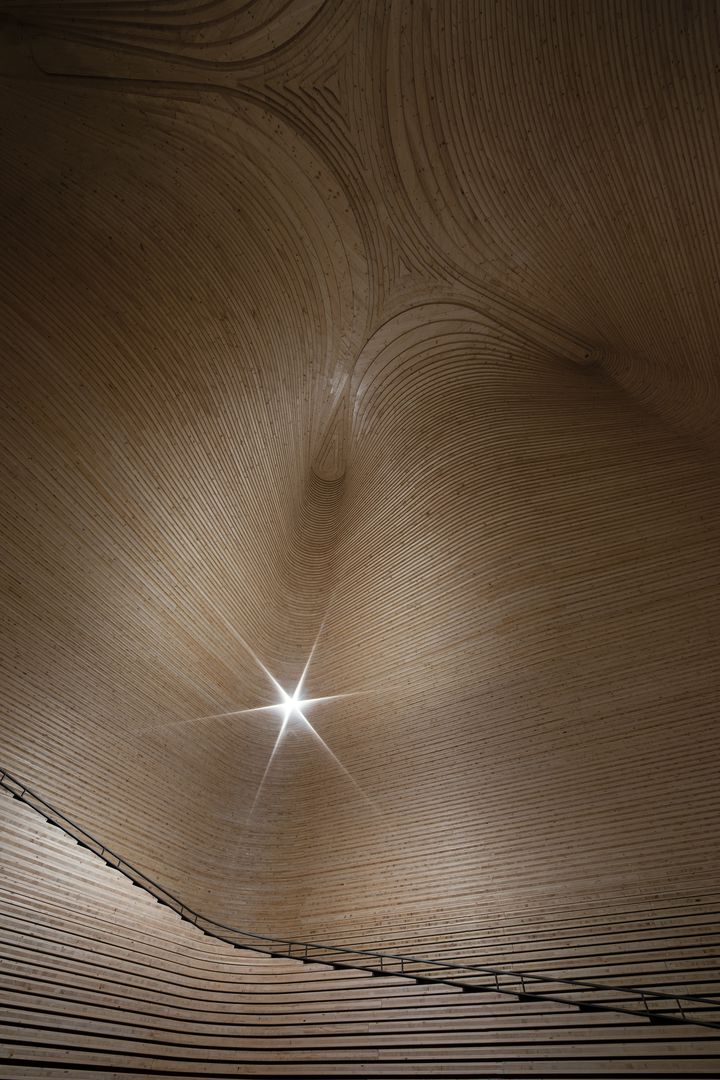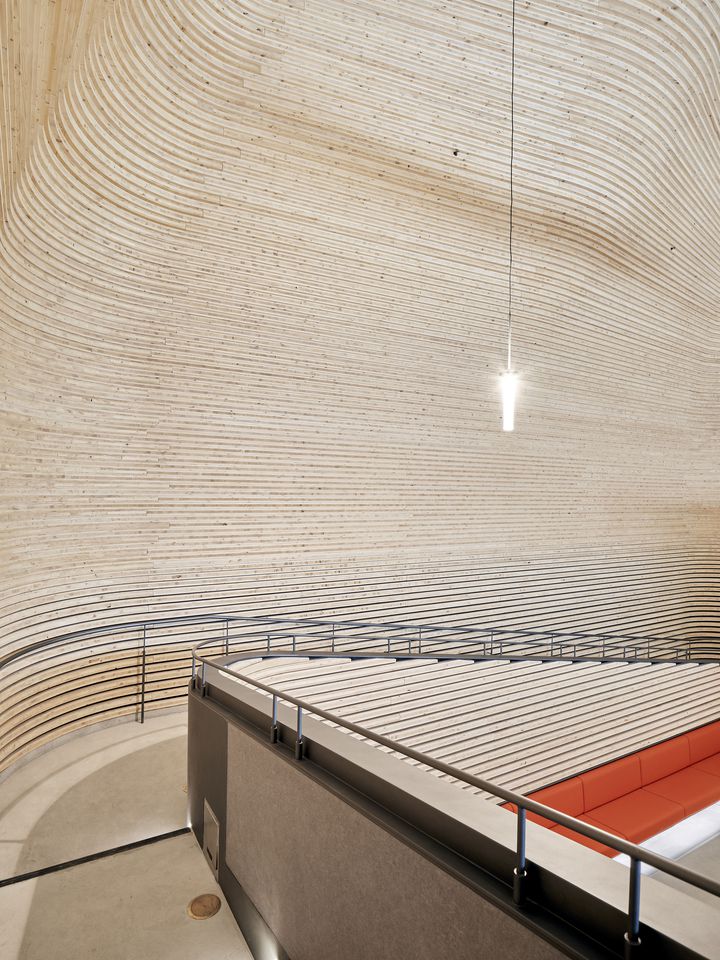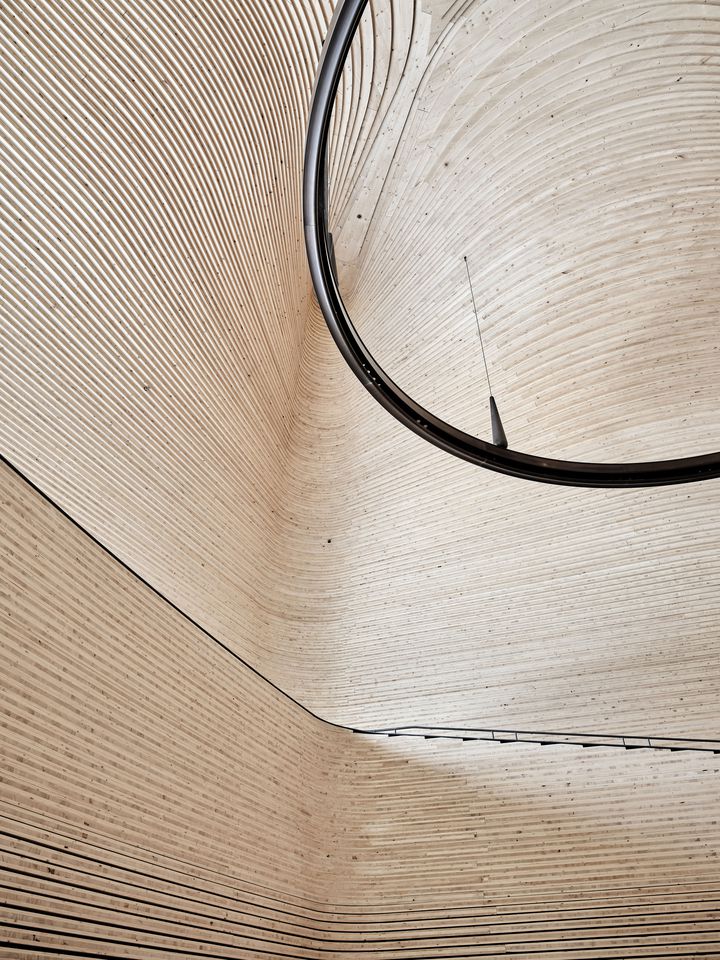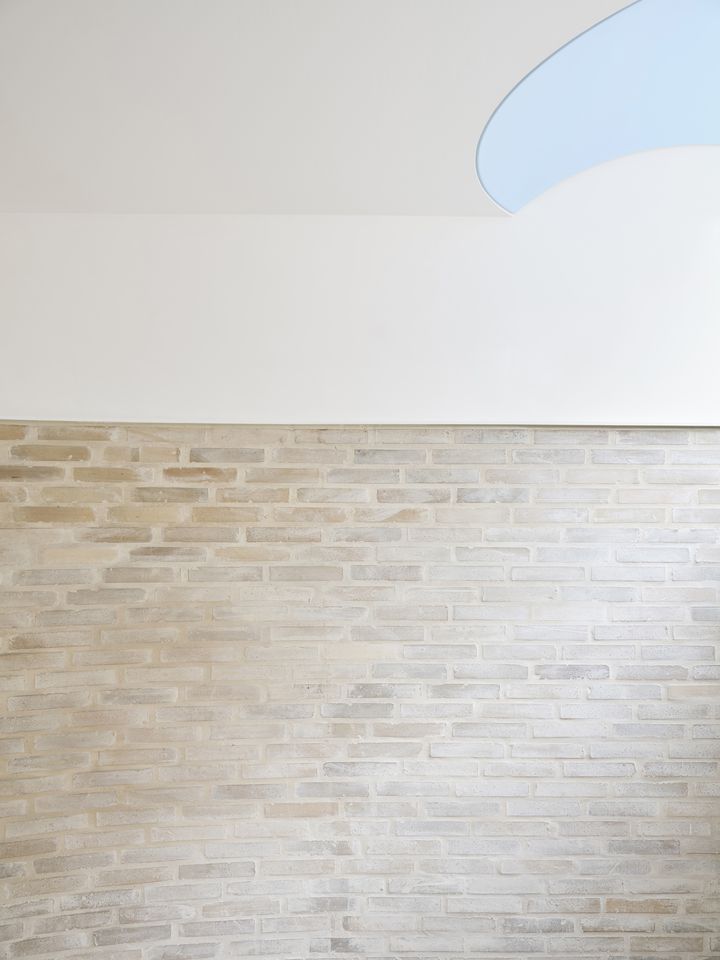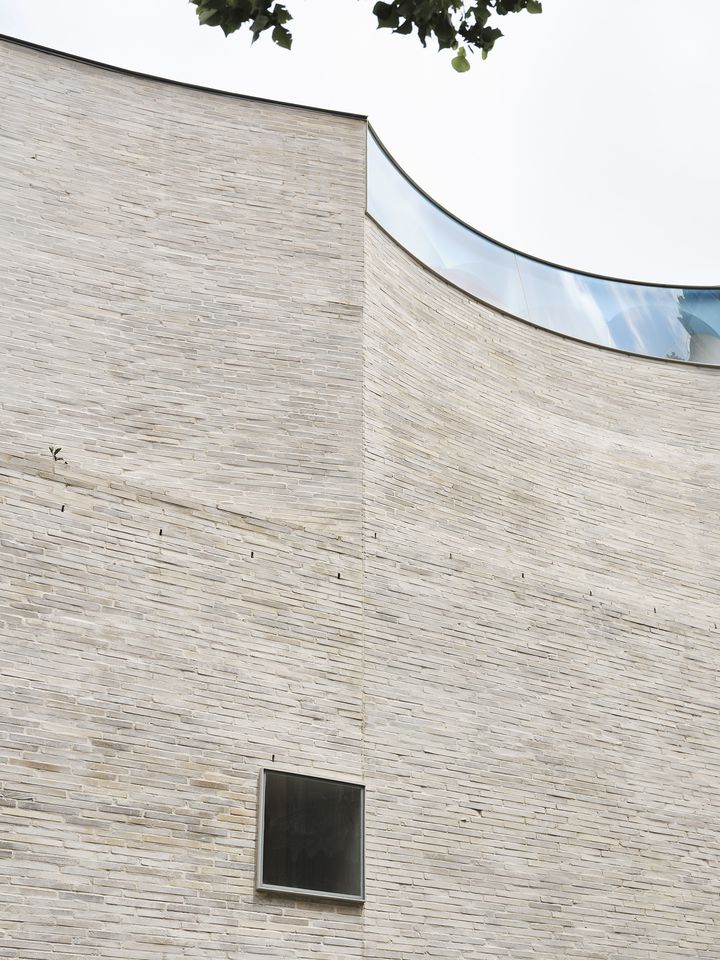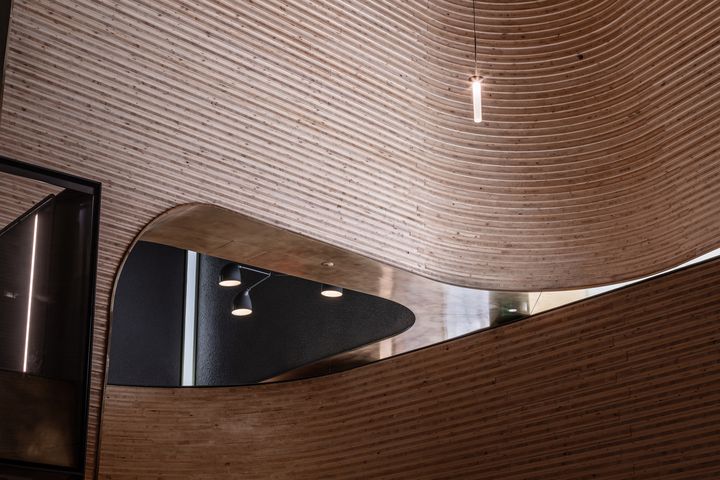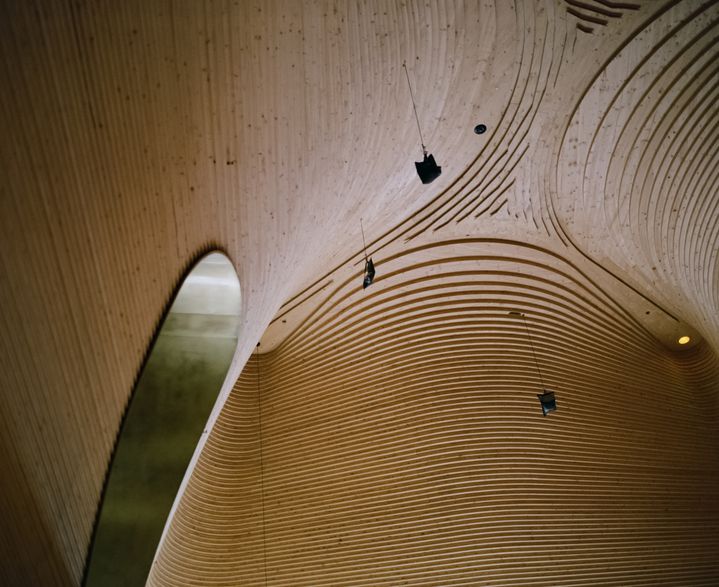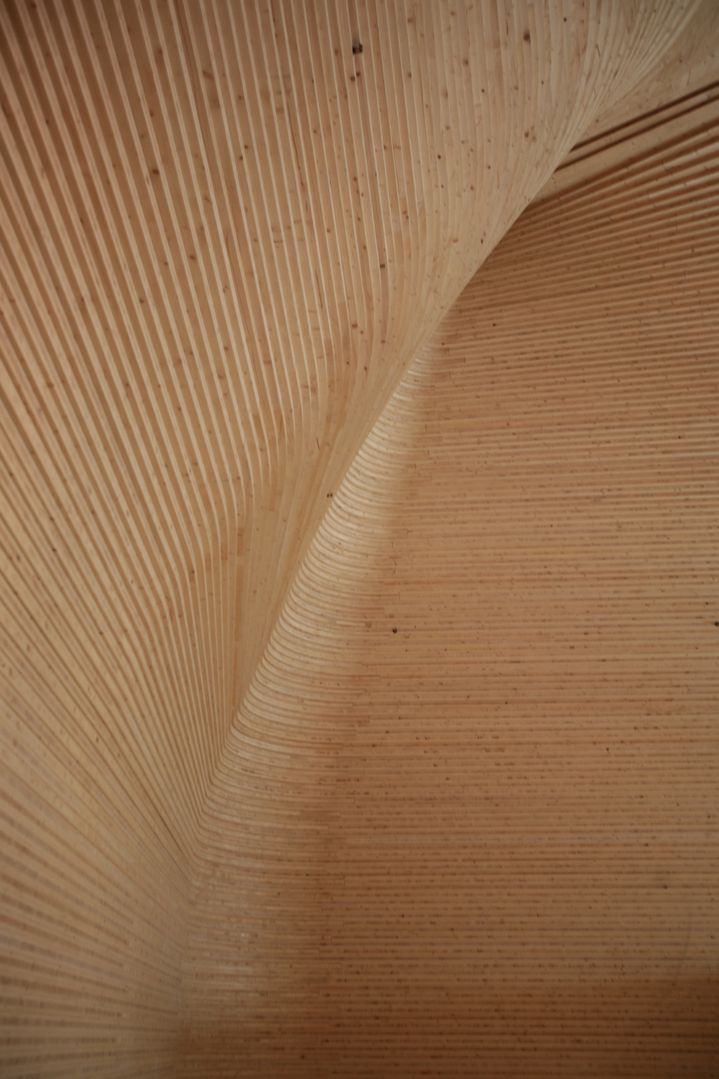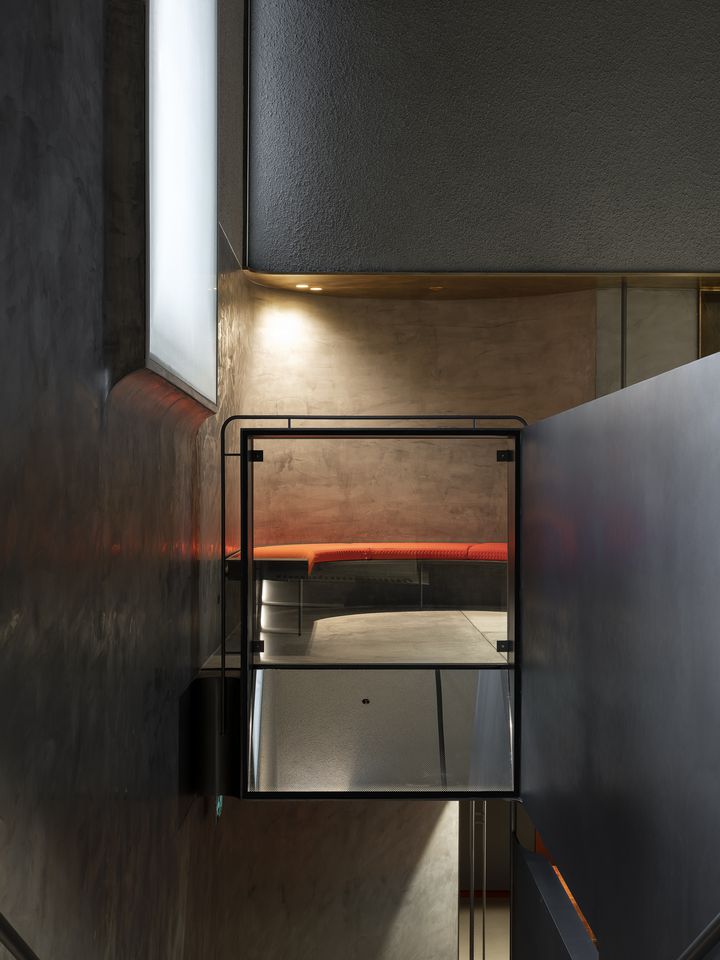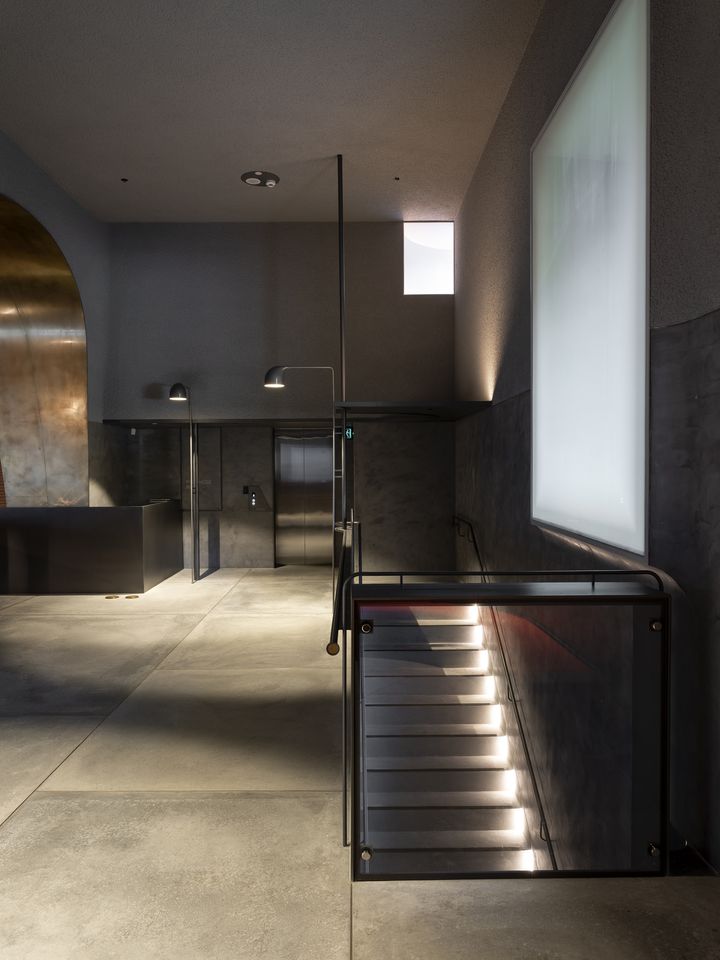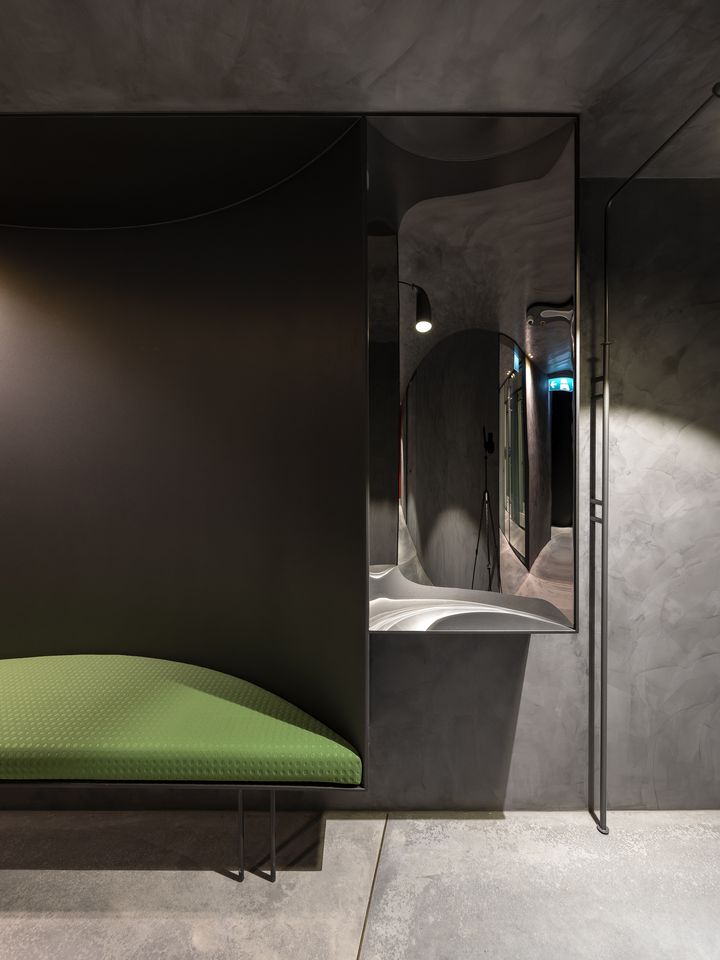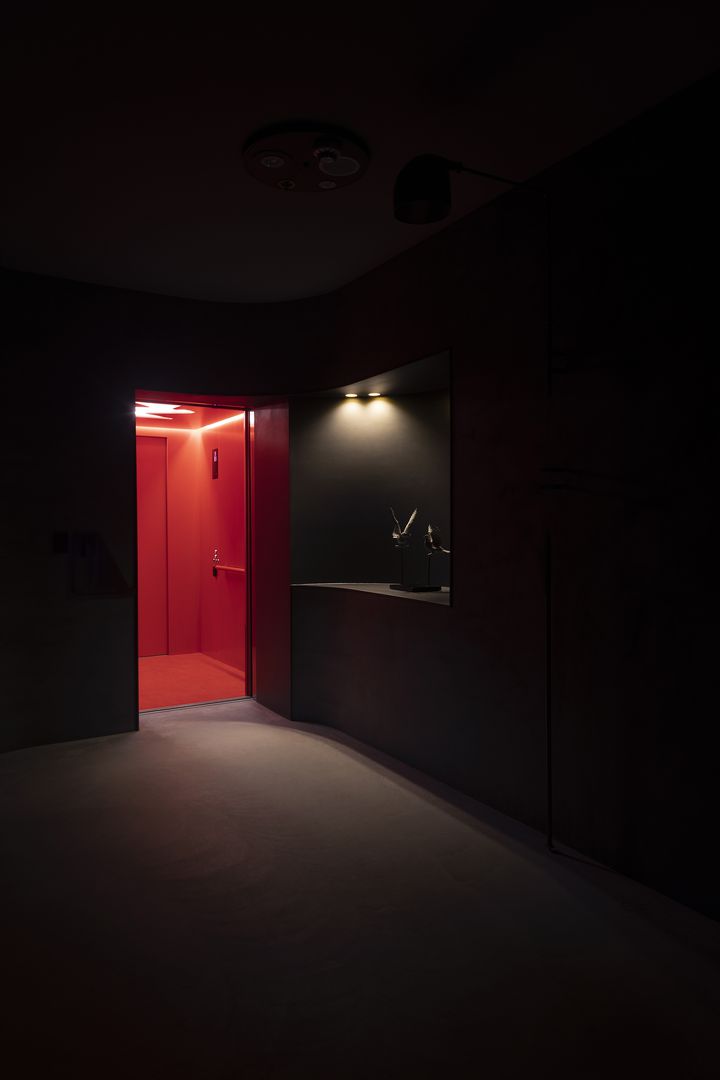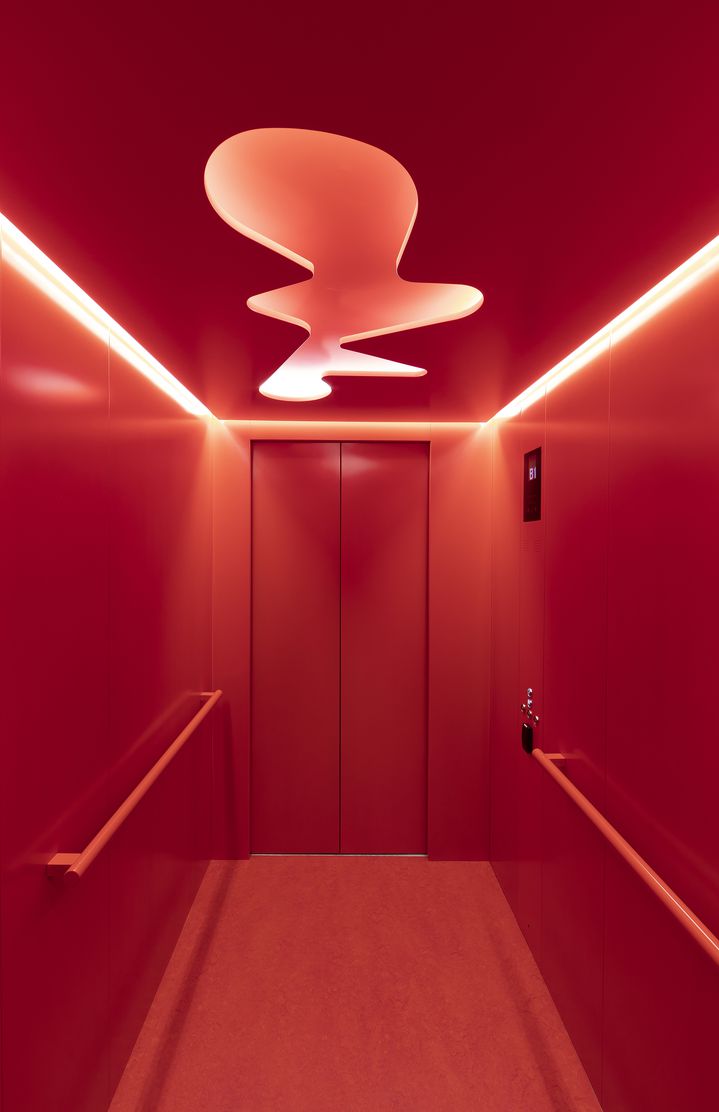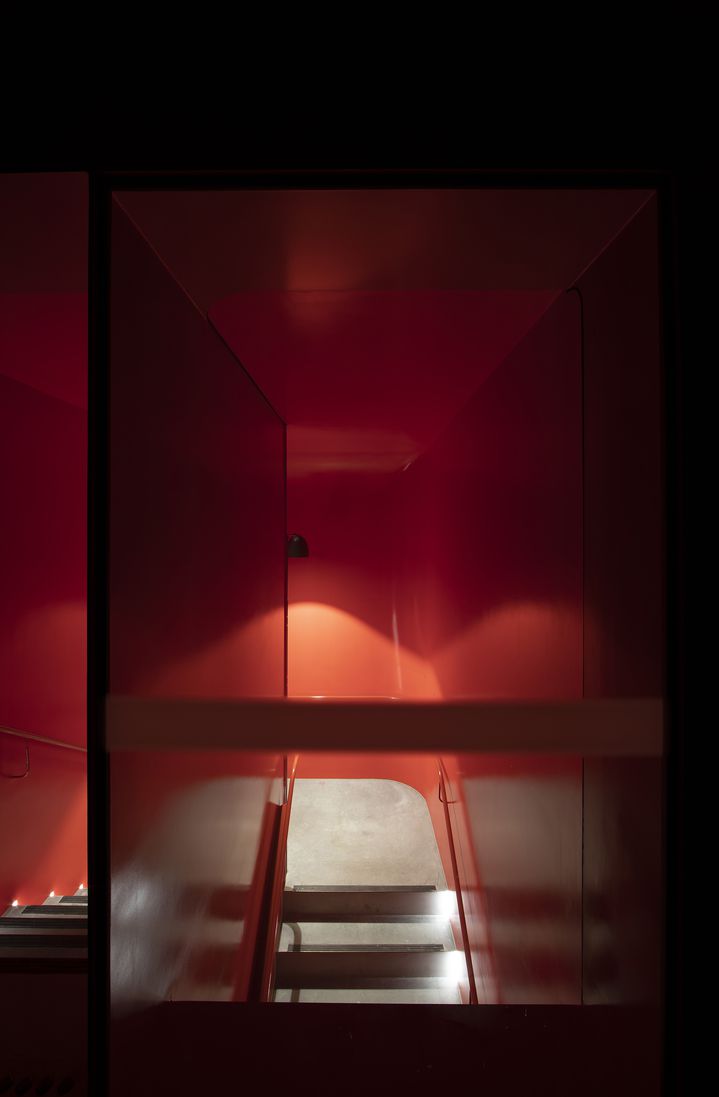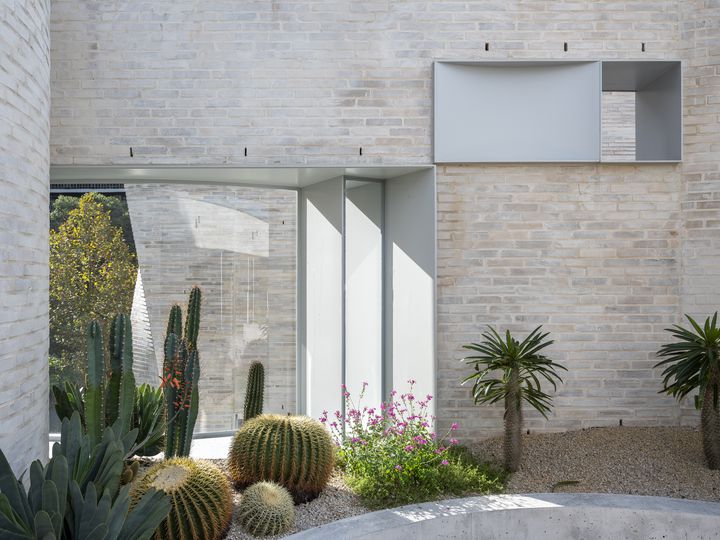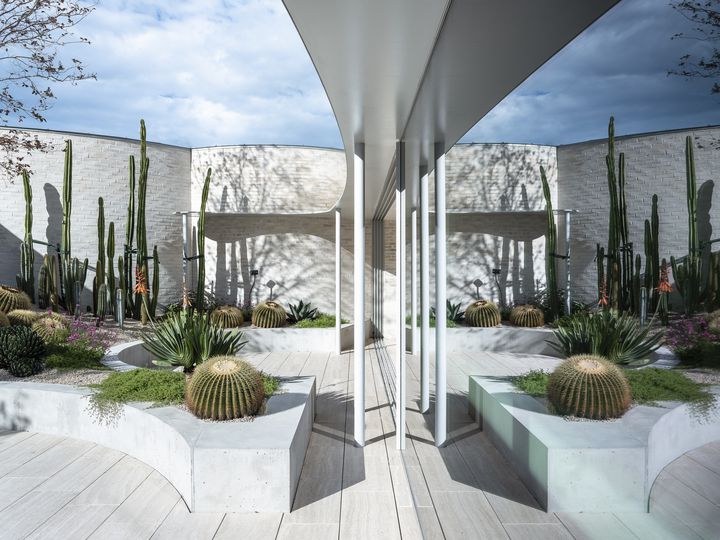 House Taurus
Residential
2020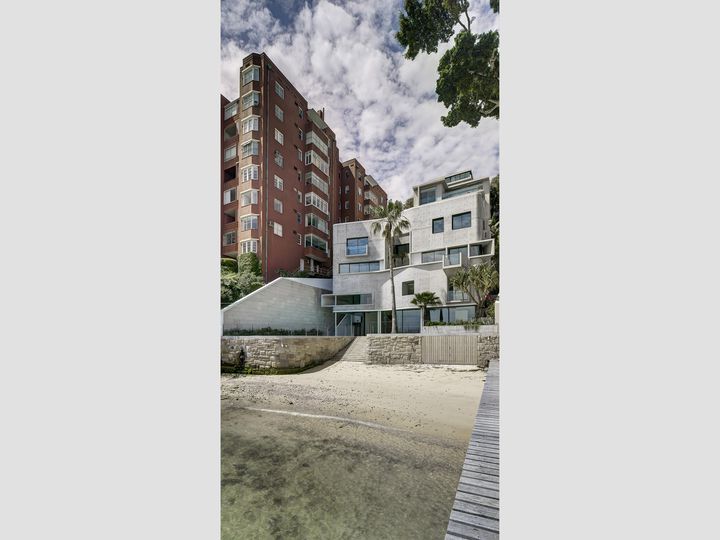 House Taurus, 2010-2020.
Photography: Brett Boardman, Andrew Cowen, Tom Ferguson and Kien Van-Young.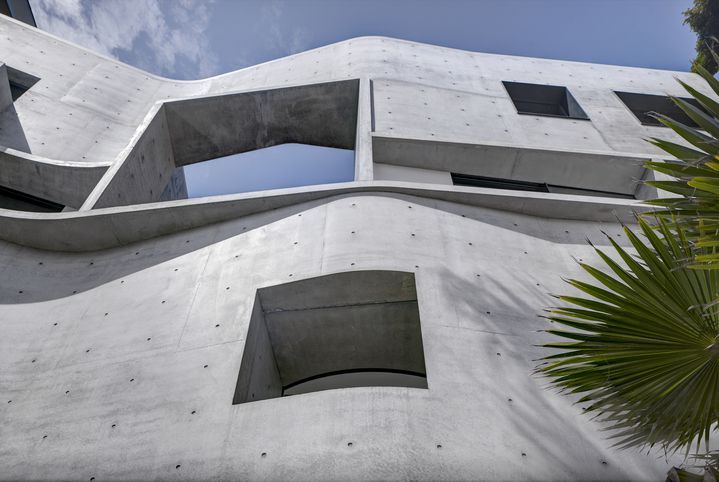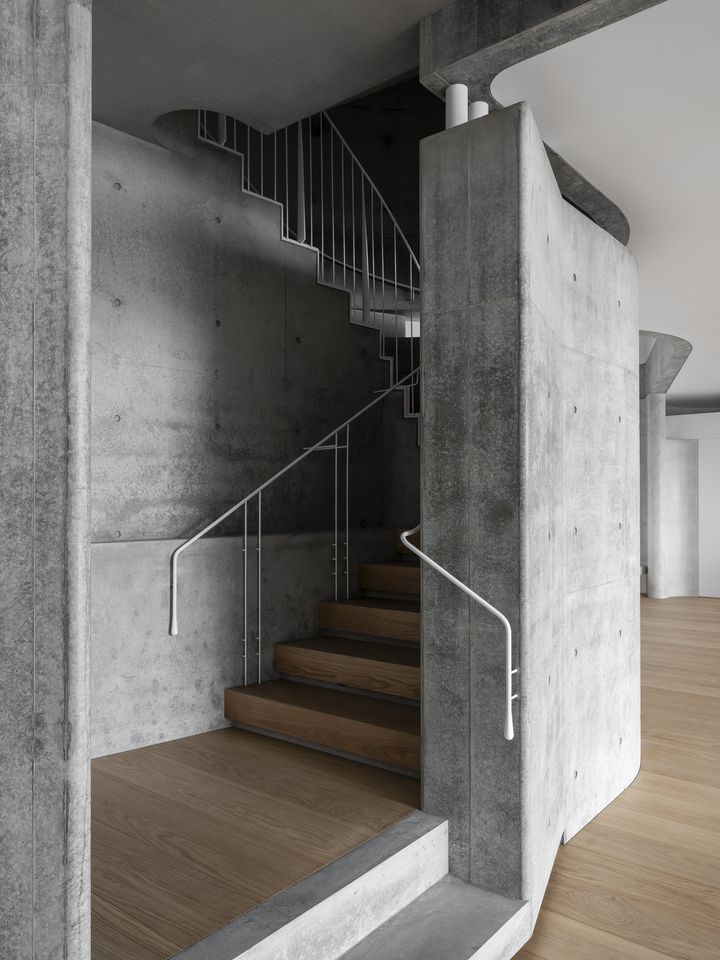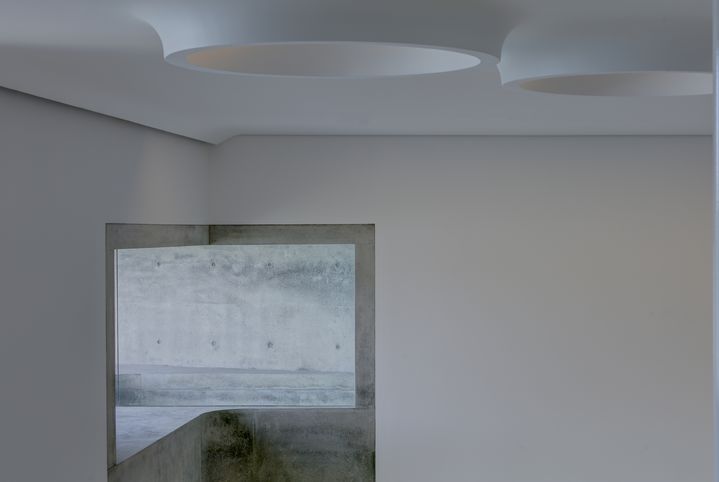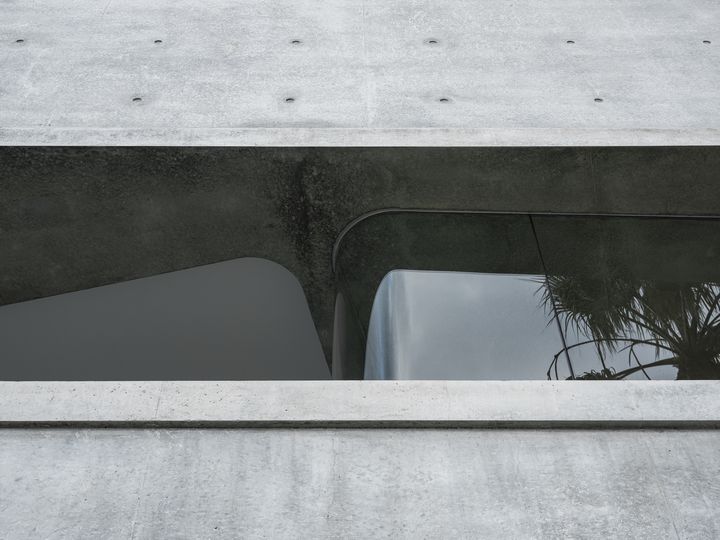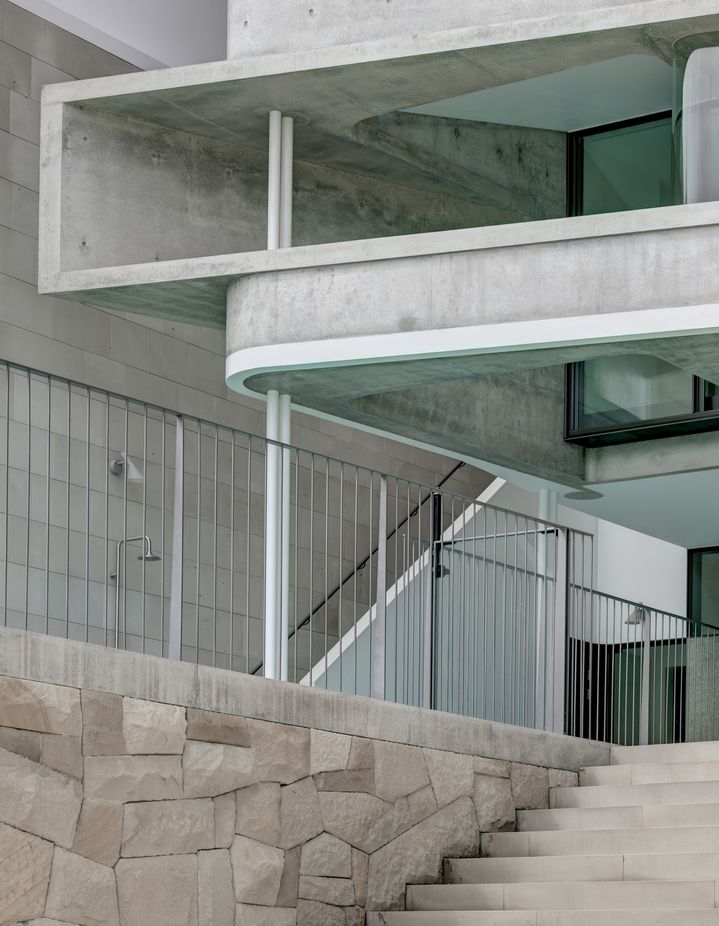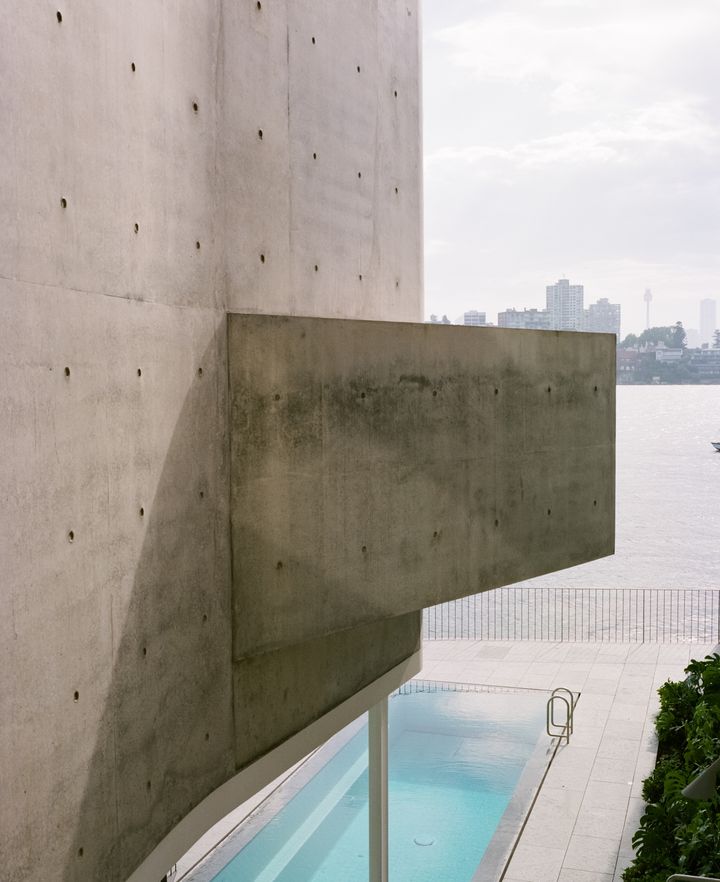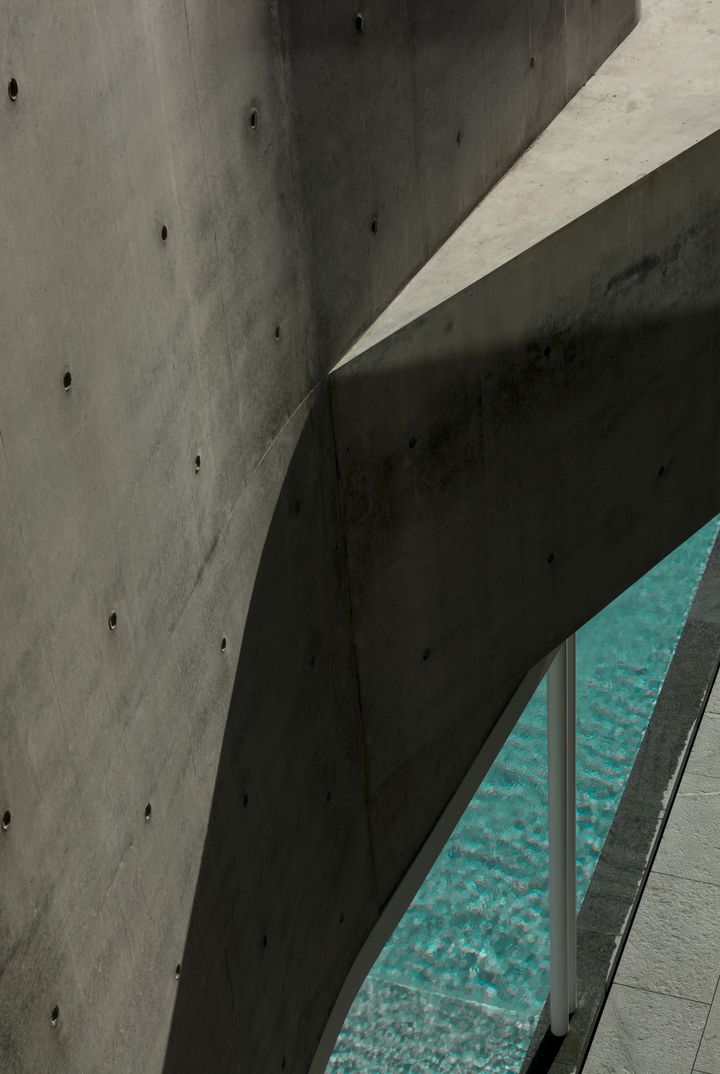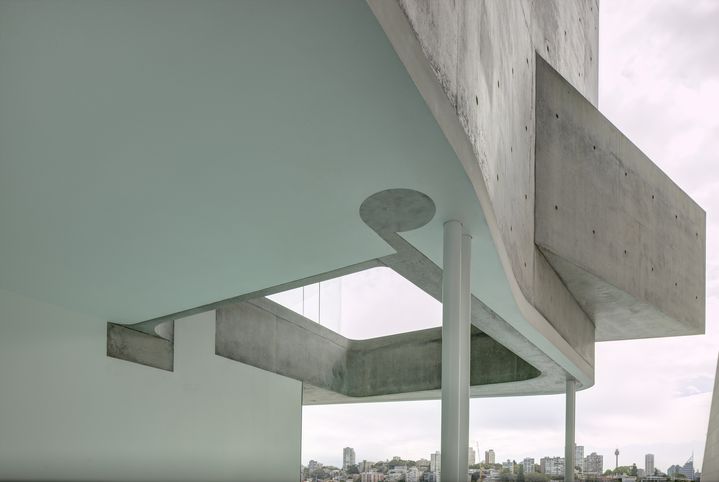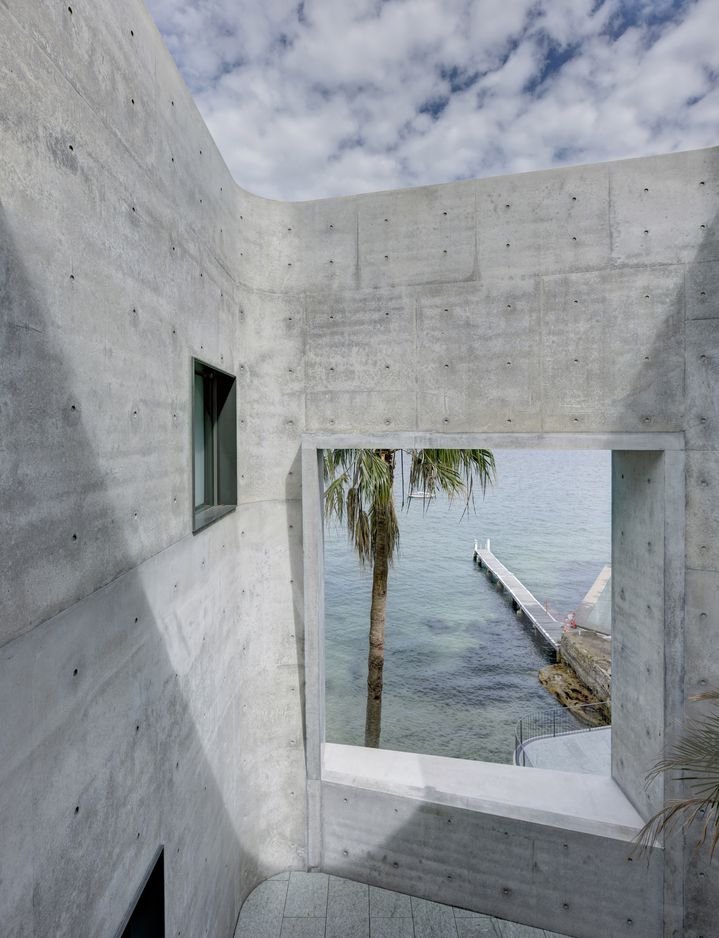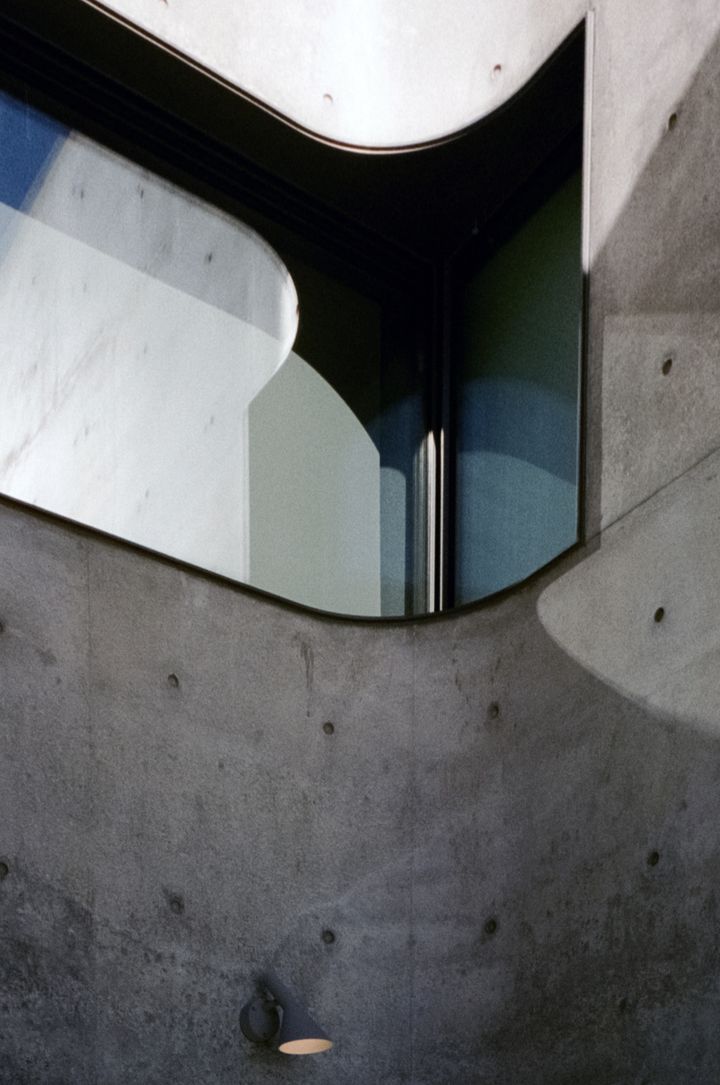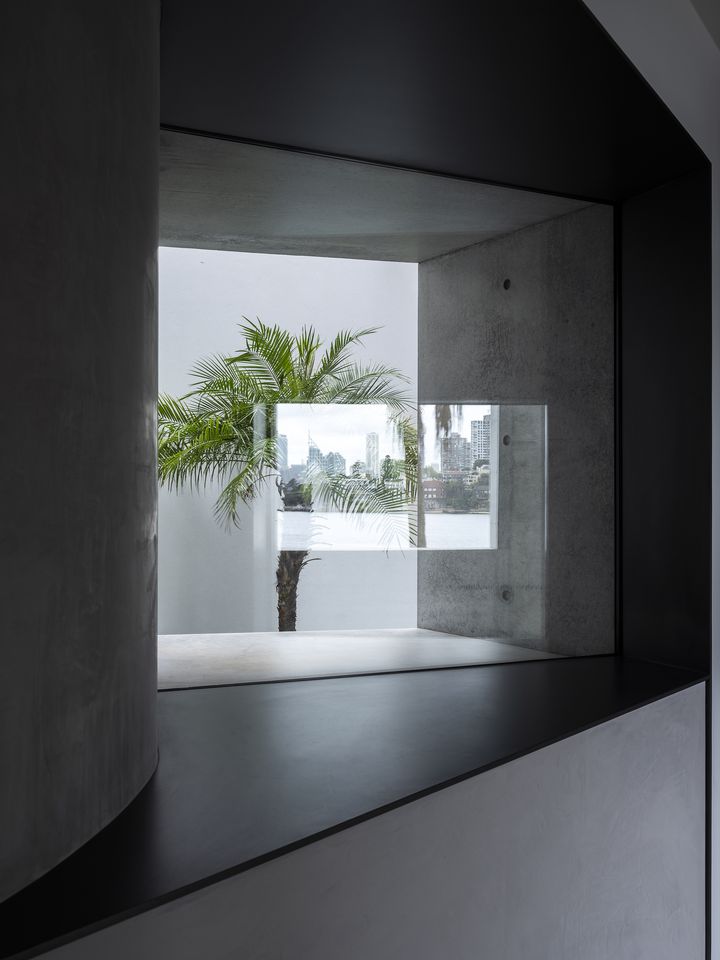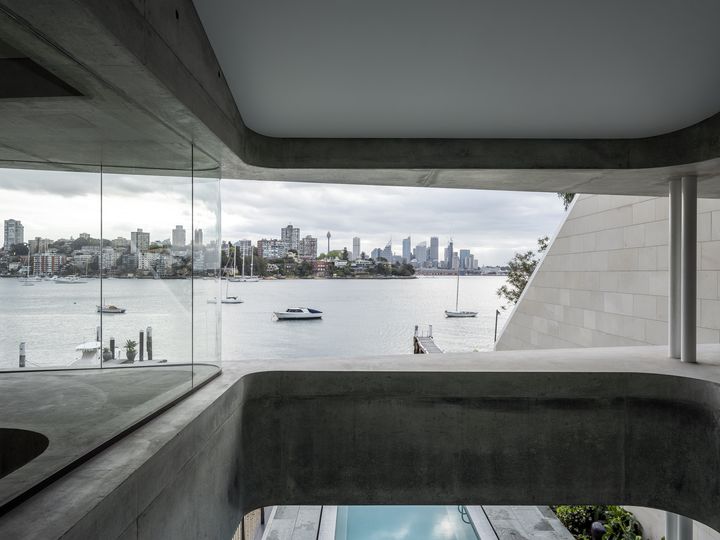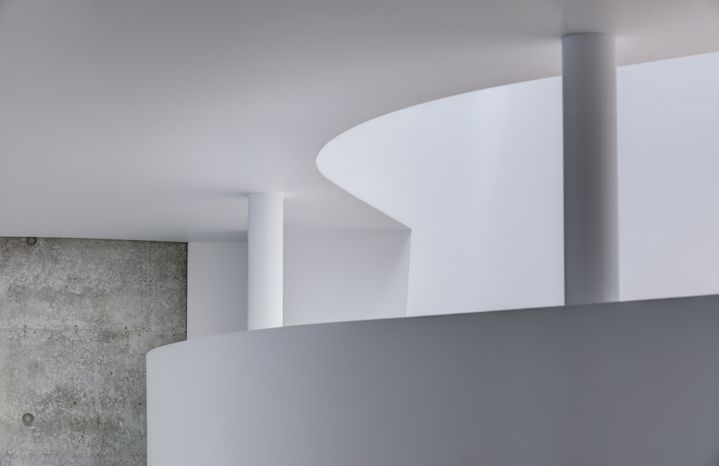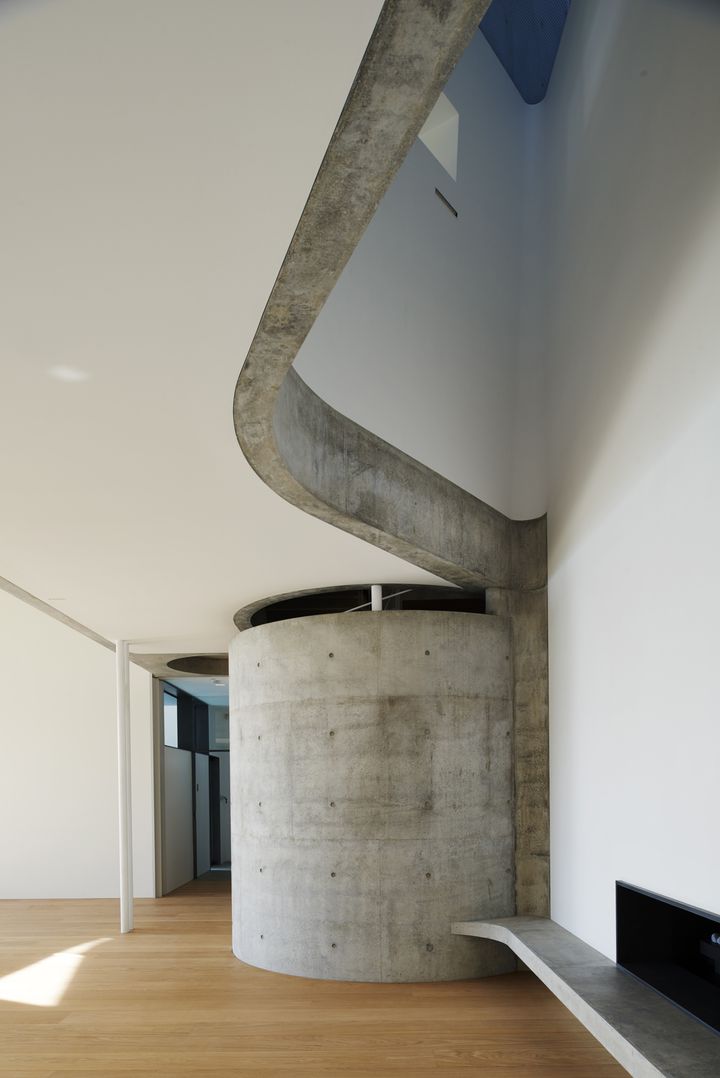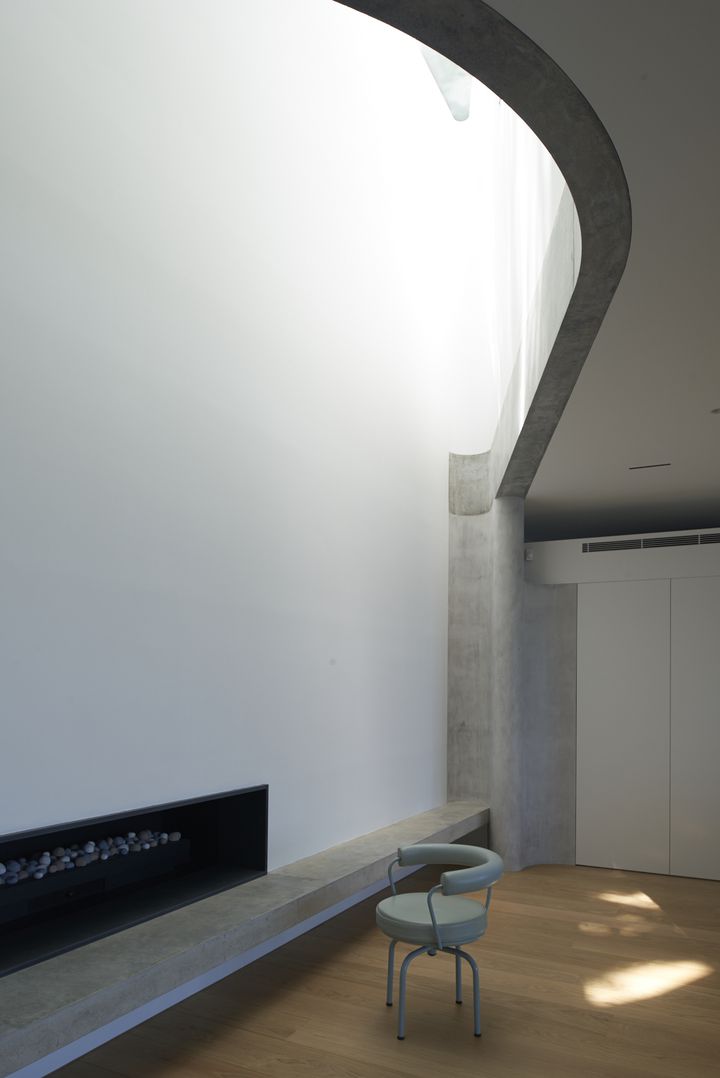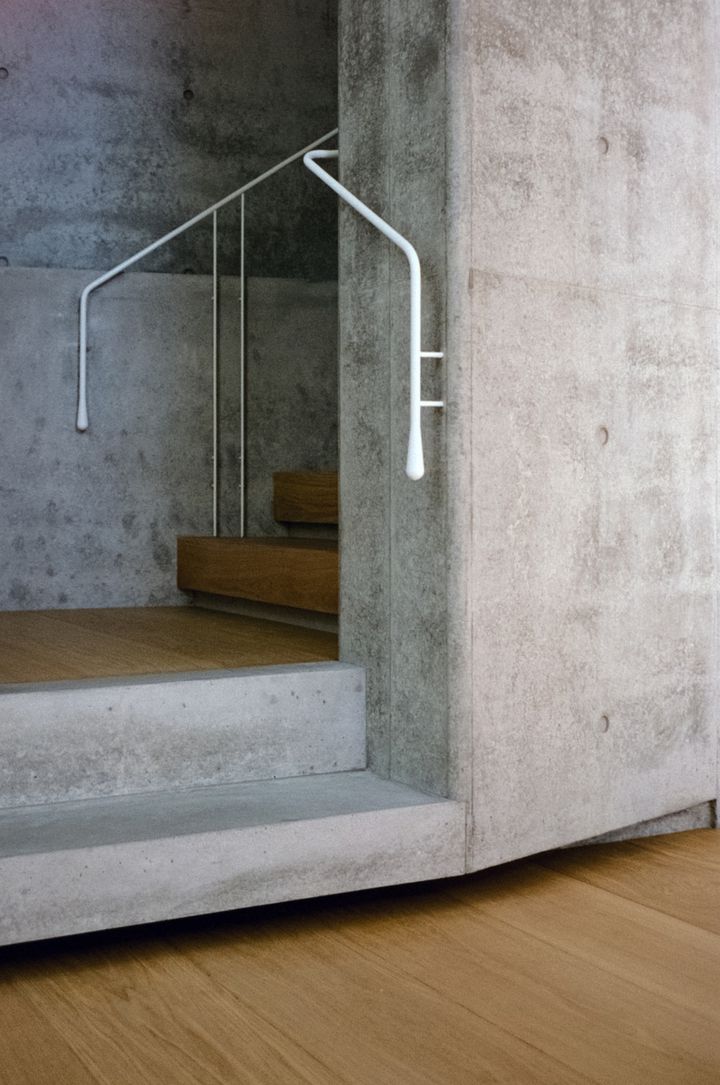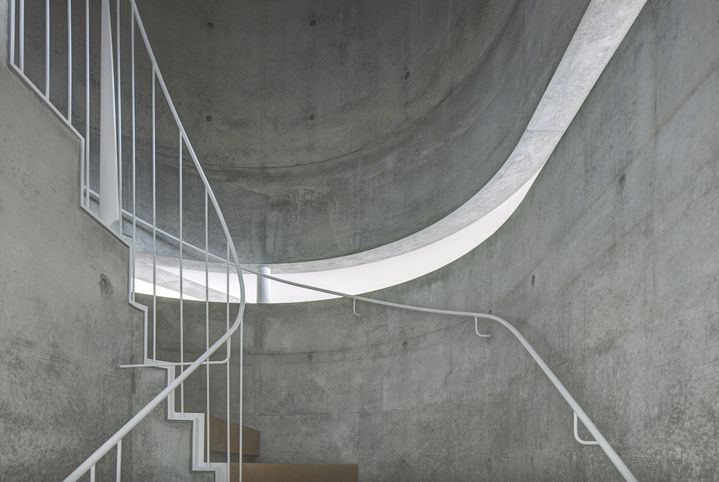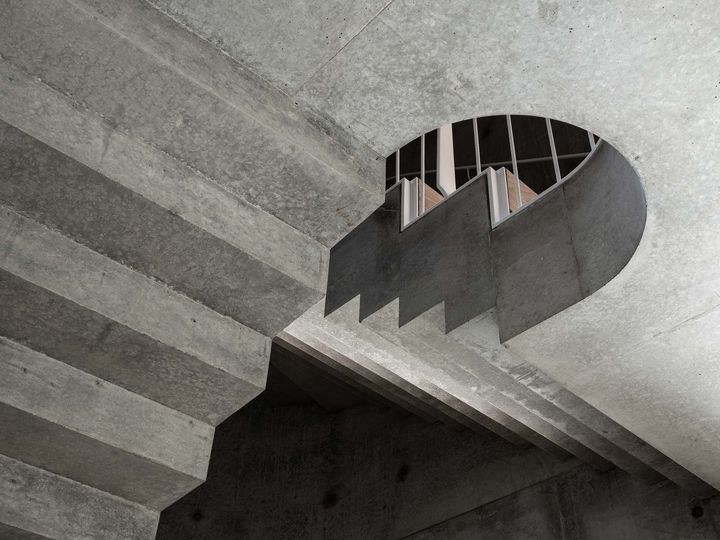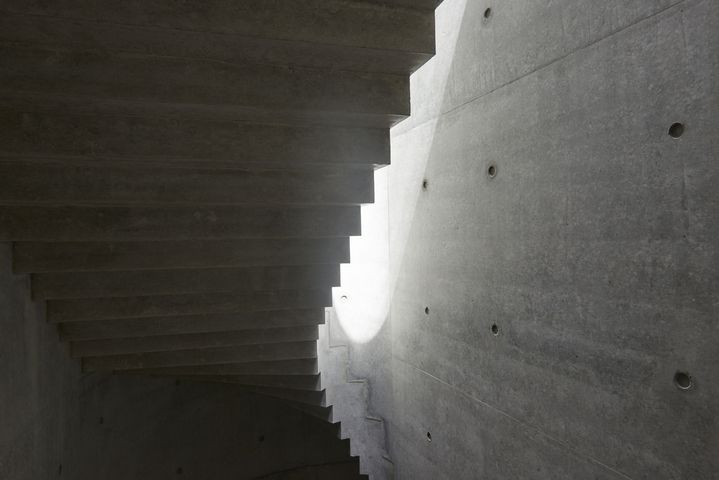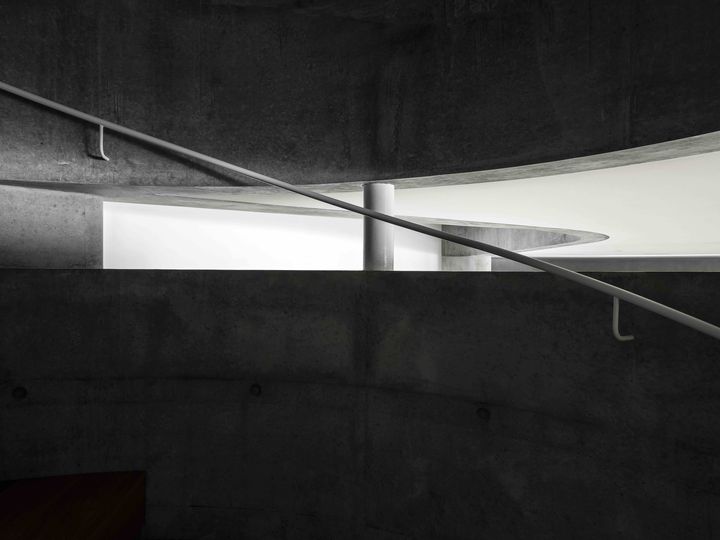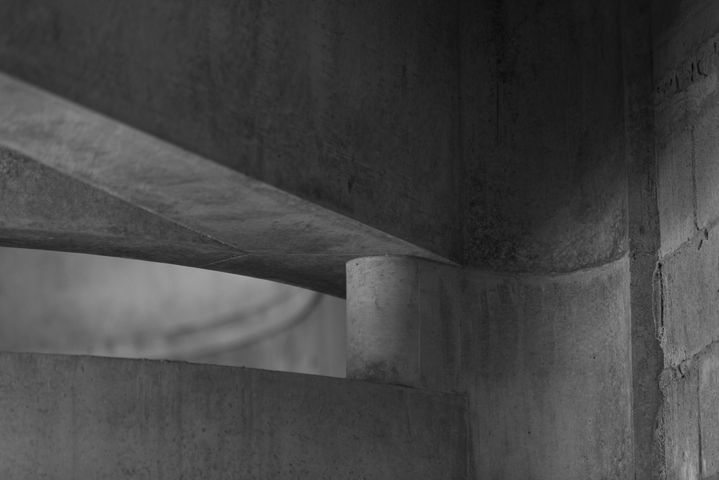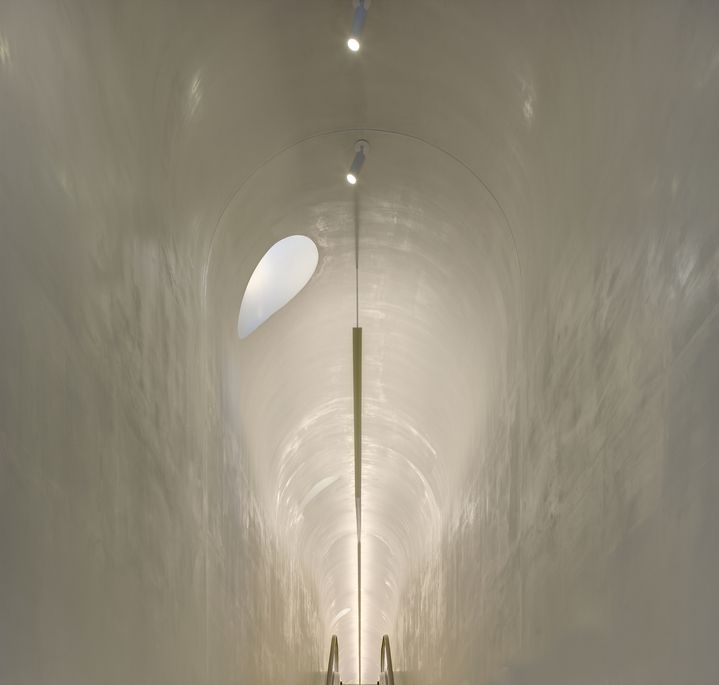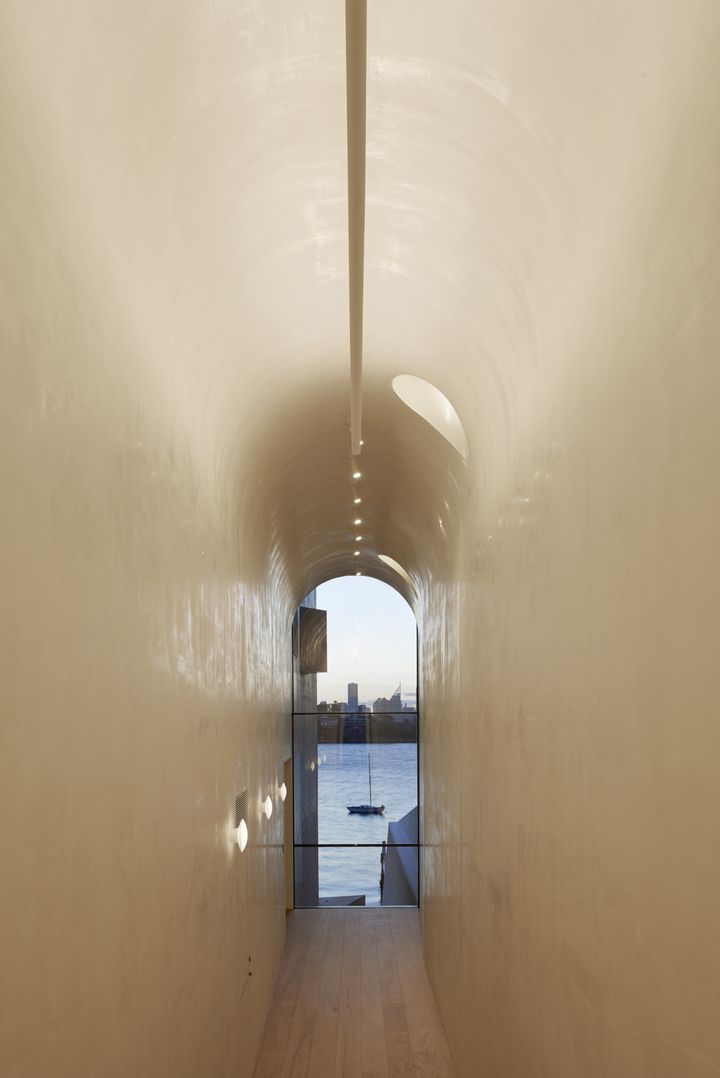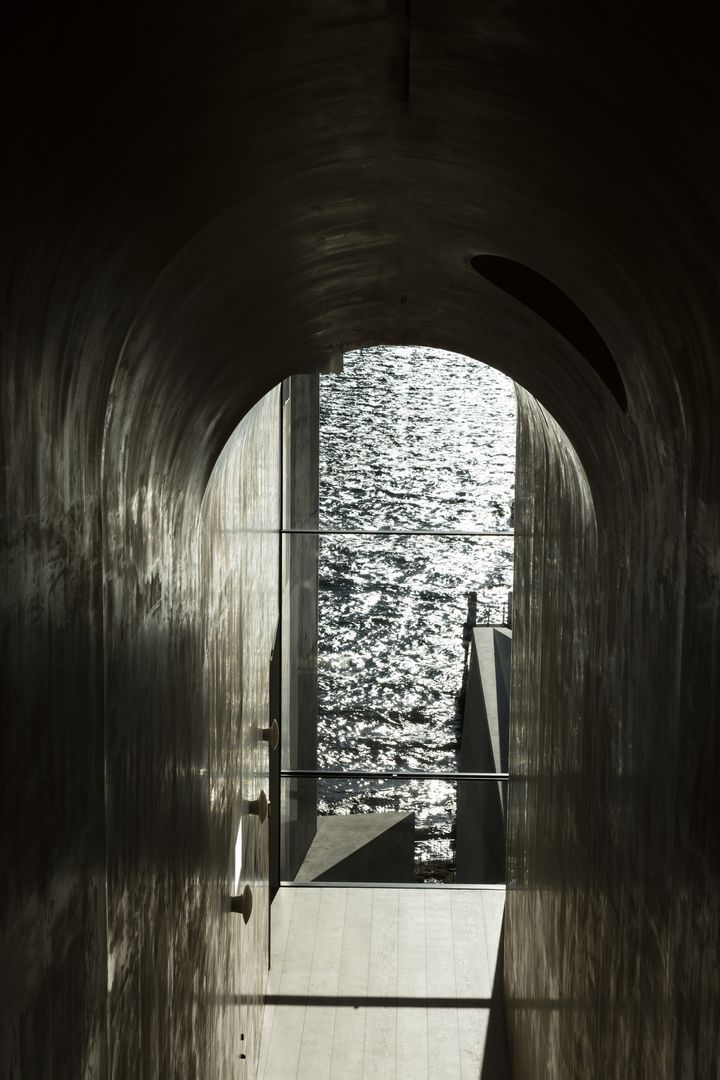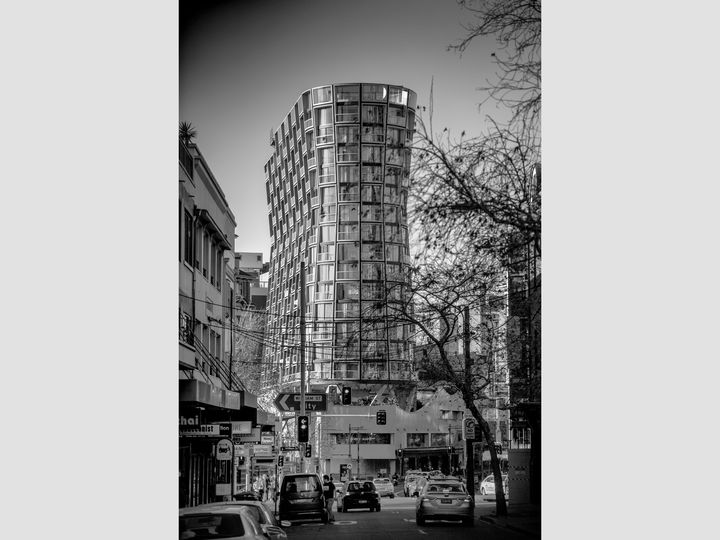 The Kings Cross intersection is an iconic place in Sydney, memorable for the bright red, looping coke sign at its apex.

An adaptive re-use of the Crest Hotel, the tower is modelled as a curvaceous hourglass form on a tiled podium, a pale green version of the Coca-Cola sign.
The building's hourglass shape is formed by adding a shaped edge to the existing slabs, tapering up and down, to maintain surrounding views. The façade system consists of double height elements, emphasising the vertical while creating a woven field across the shapely form.

The building houses 132 apartments. Many of the apartments are dual level and L-shaped in section, allowing city and harbour views and sunlight to the majority of the interiors.

A communal garden occupies the space between the podium and tower, adding life and landscape to the streets and grand intersection.
Photography: Brett Boardman, Anthony Browell and Tom Ferguson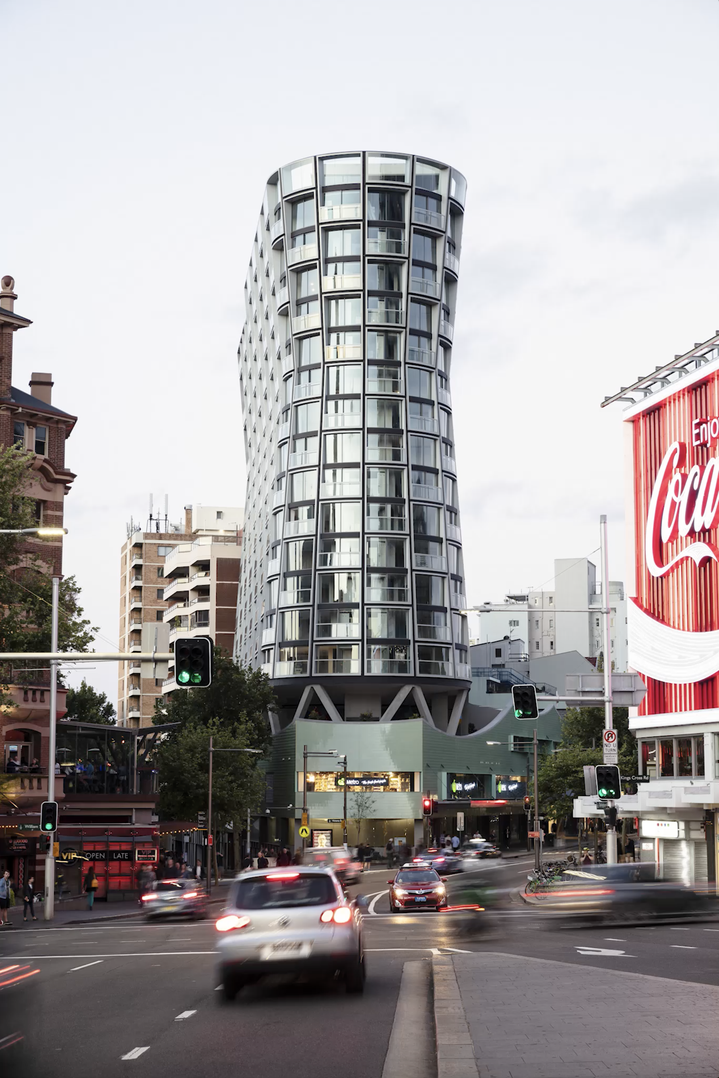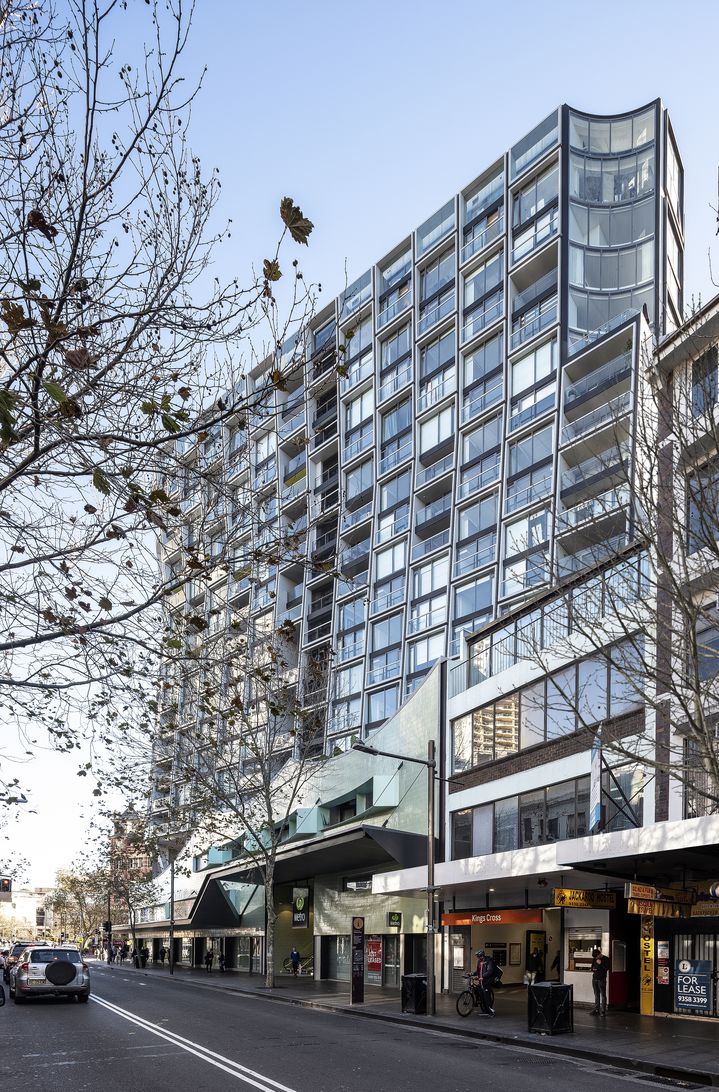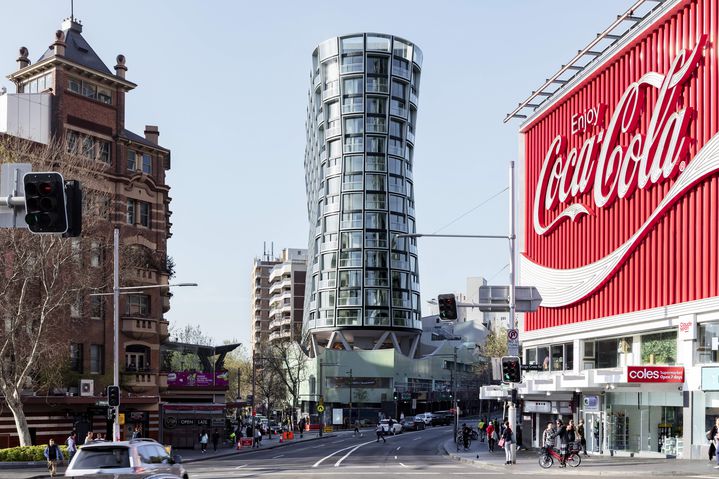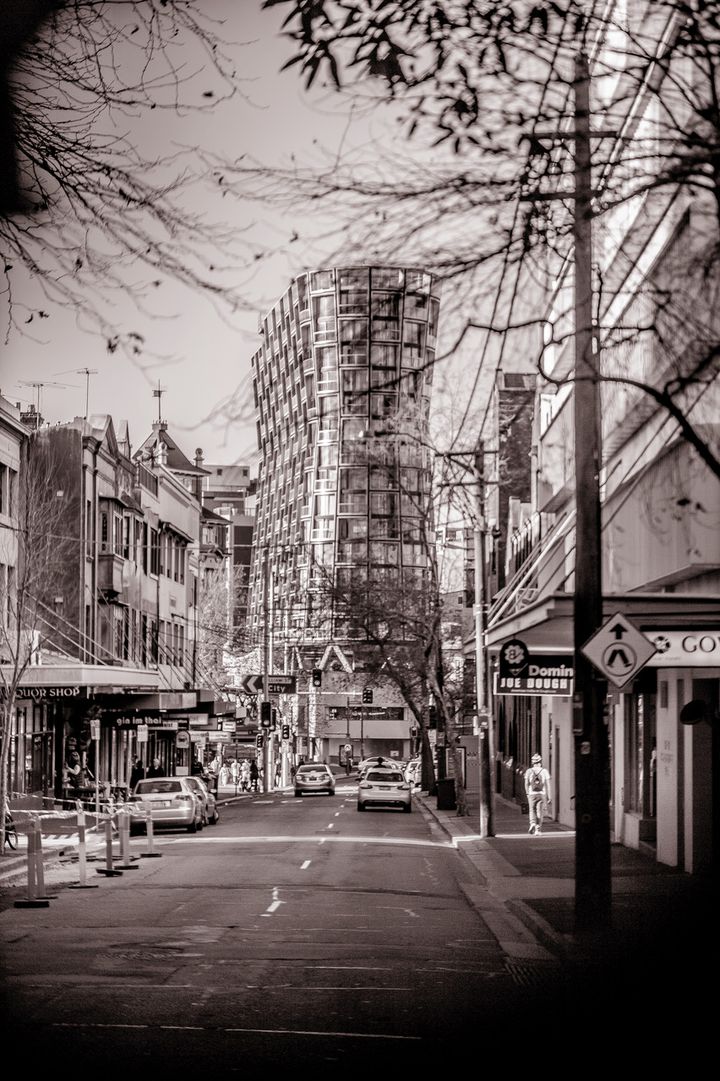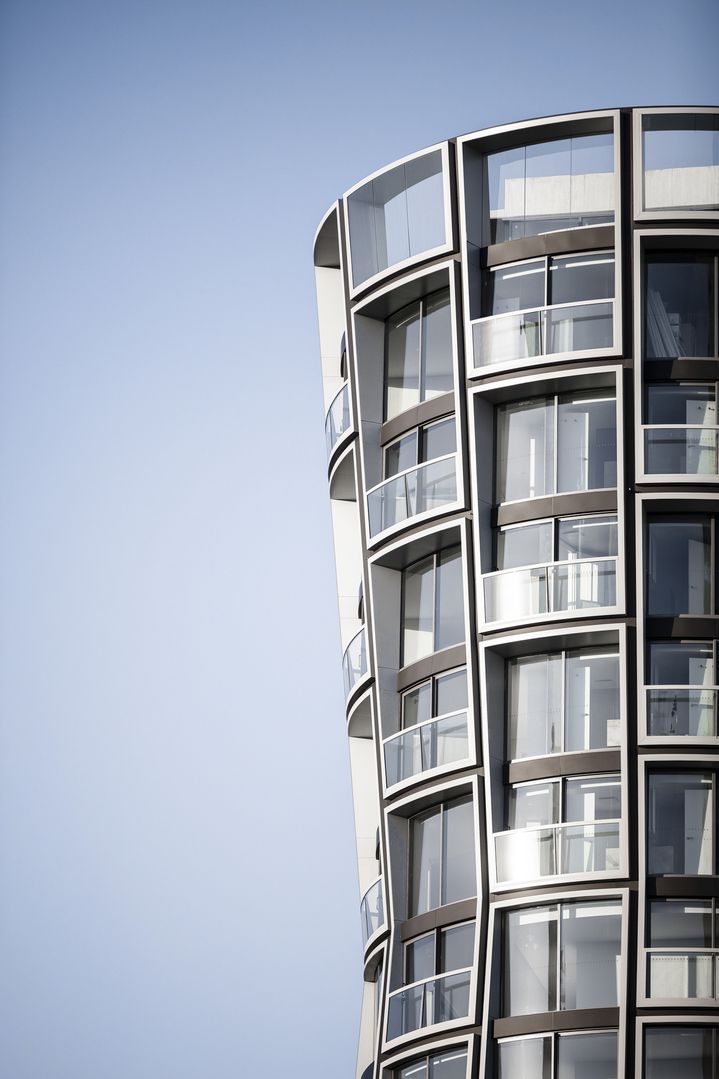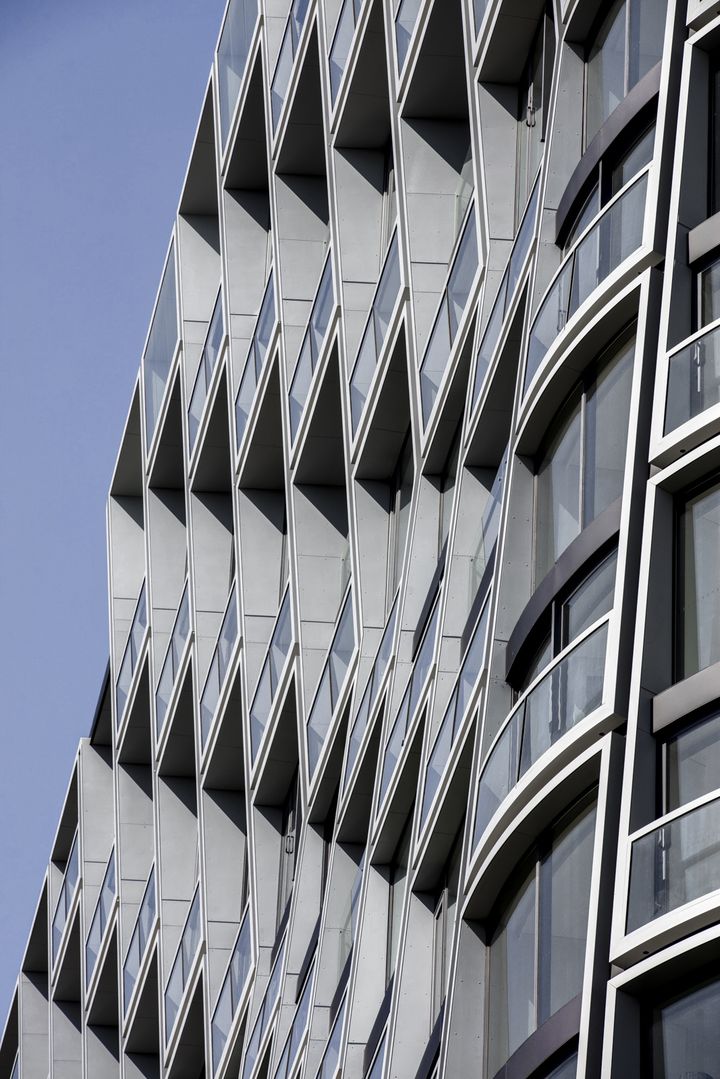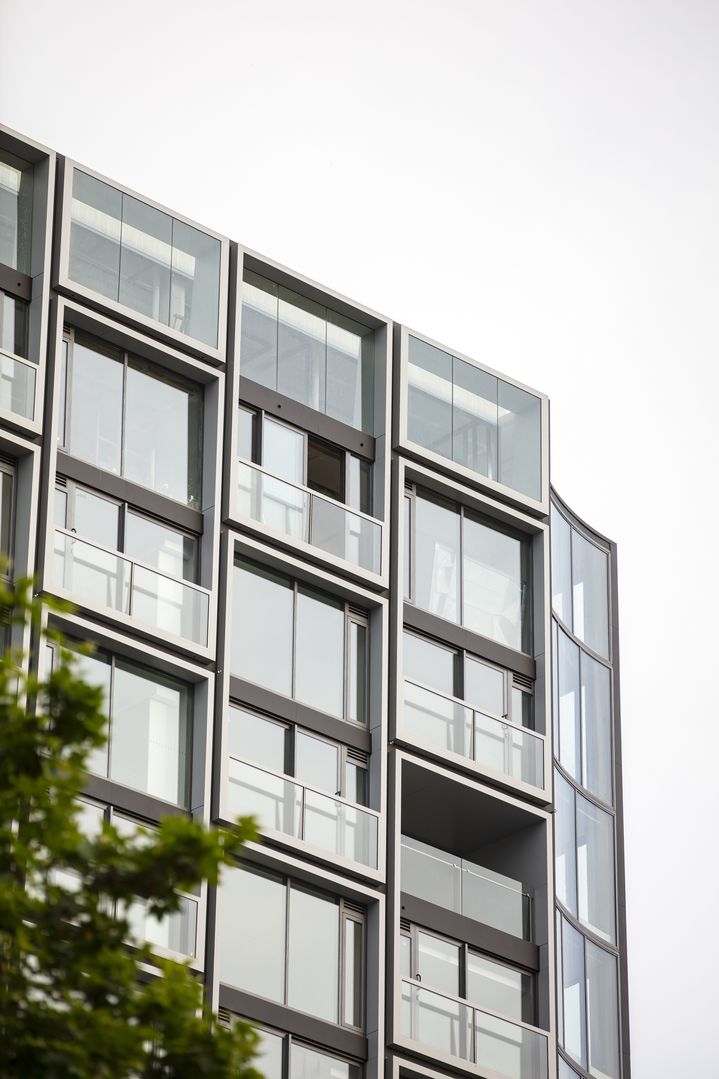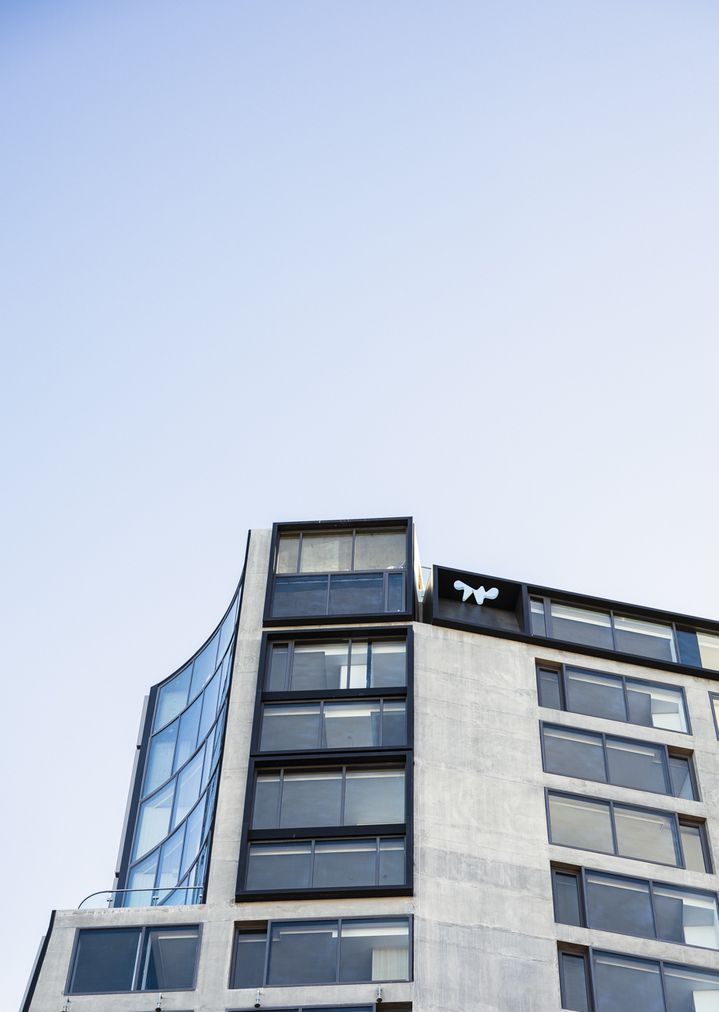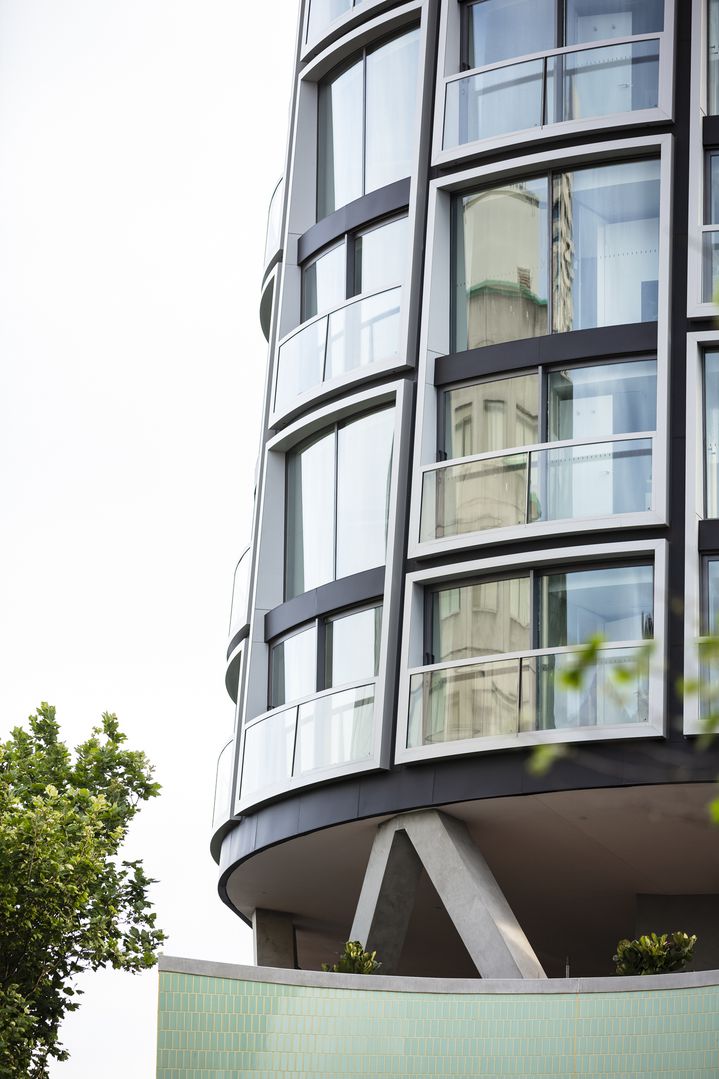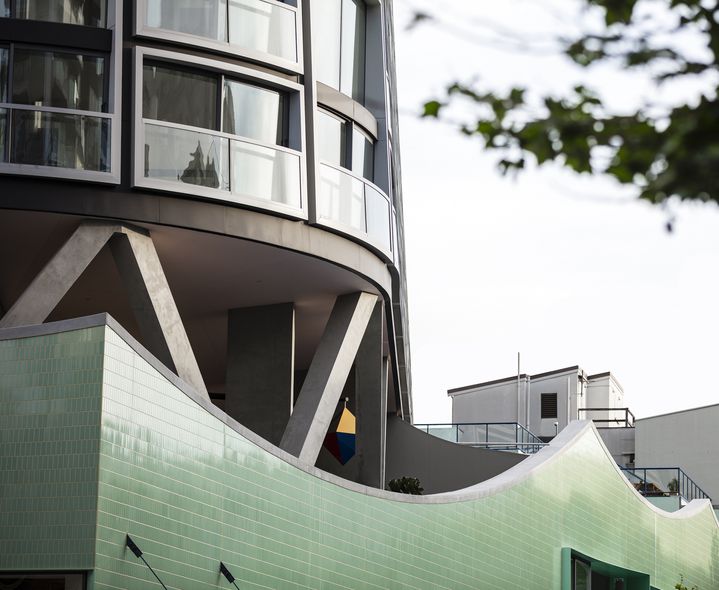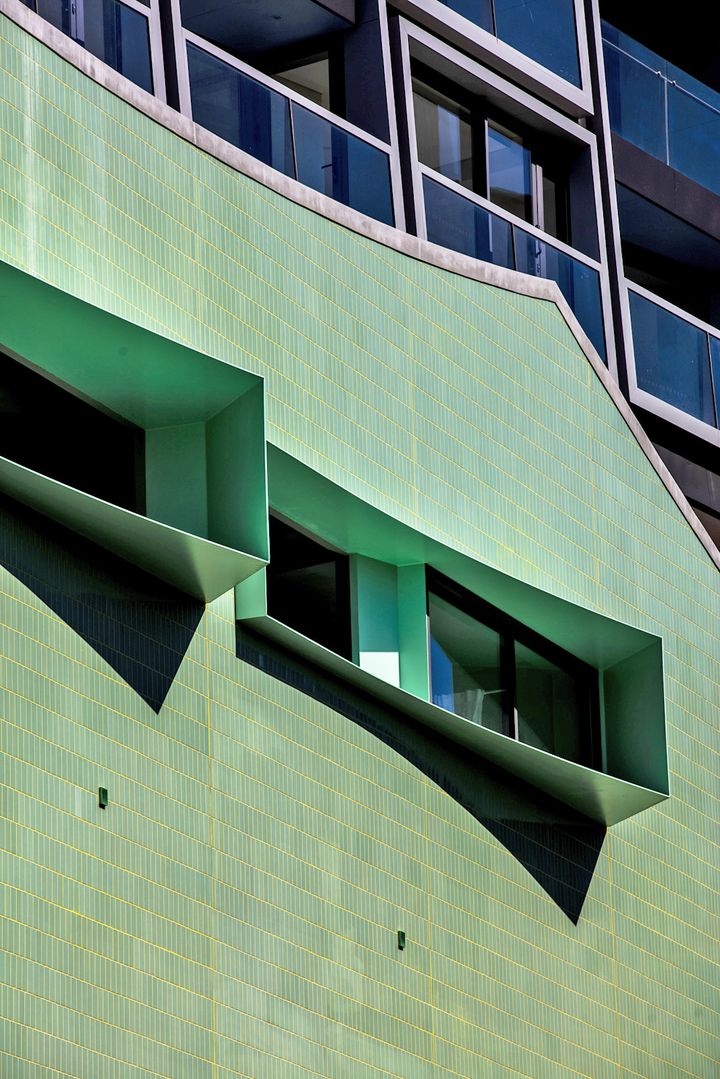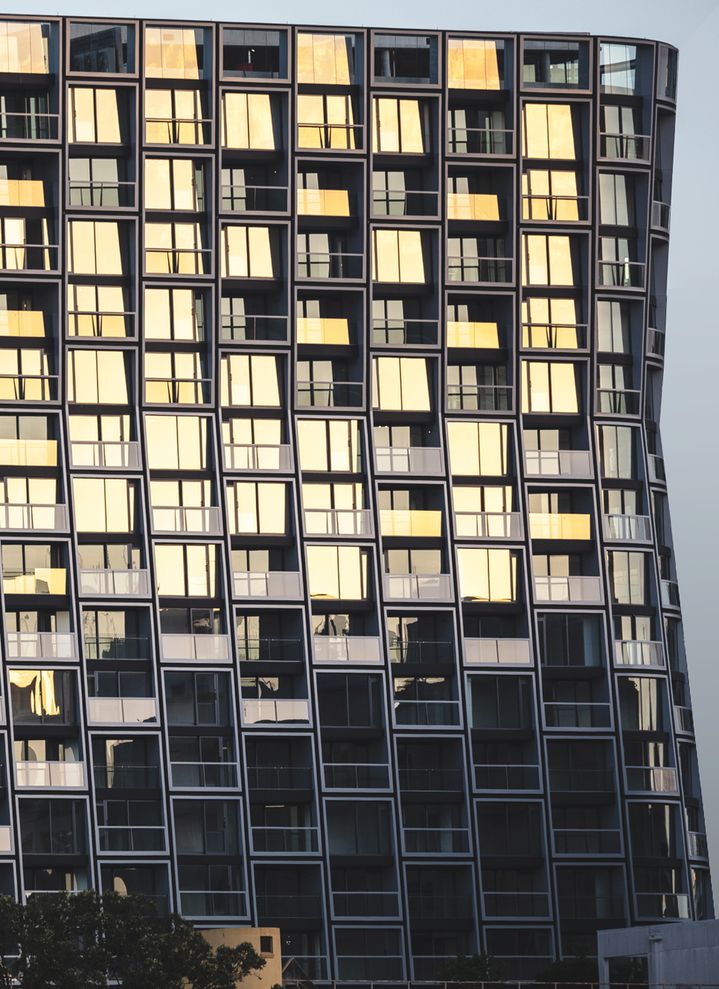 Tamarama House
Residential
2015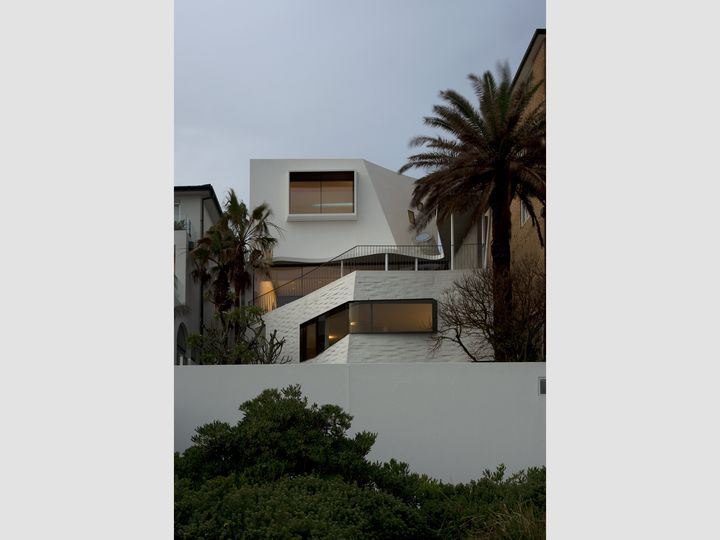 AIA NSW judge's citation:
"As you walk through the Tamarama House your eye is continually drawn to remarkable details: of animated handrails, folded steel and carved concrete. However, it is the purposeful and sequential manipulation of volumes — from the compressed entry portico to the vast living space, layered cabana and intimate master bedroom — that leaves a lasting impression of delight. This is a timeless and extraordinary piece of architectural craftsmanship where the hand of the architect is ever present. The overlapping geometries of the form and dual garden arrangement of the plan masterfully respond to the particularities of the site. Central to this gesture is the sunken front garden facing the street. Sheltered from wild weather, it acts as both a place of repose and respite, and a balanced juxtaposition to the expanse of ocean adjacent. Views are carefully framed, reflected and enclosed throughout the house, capturing moments to dwell on sky or surf.
Whilst the budget was significant, this was managed with remarkable acumen, the elegant palette of materials conveying at once a sense of casualness and grandeur. Viewed from both the street and the ever—popular coastal walkway, the beautifully sculptural form of Tamarama House is offset by the layered textures of a highly integrated garden that anchors the house within its coastal setting."
Photographers: Andrew Cowen, Erieta Attali, Tom Ferguson, John Gollings and Brett Boardman
2017
AIA NSW Wilkinson Award for Residential Architecture (New)
2017
Robin Boyd Award for Residential Architecture (National)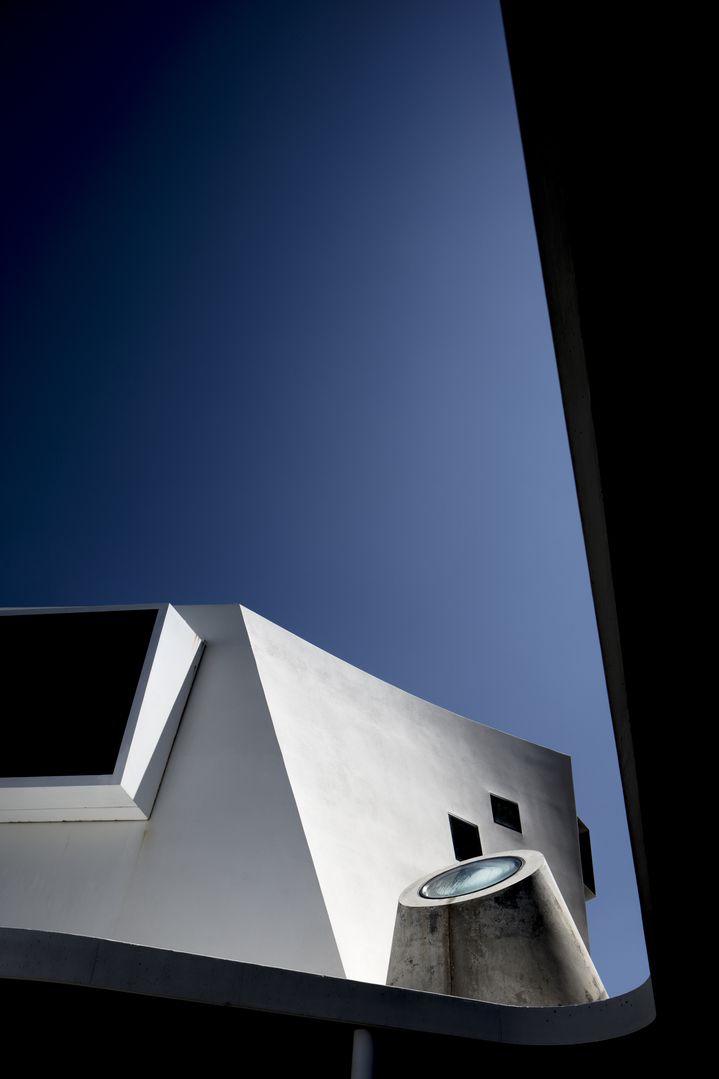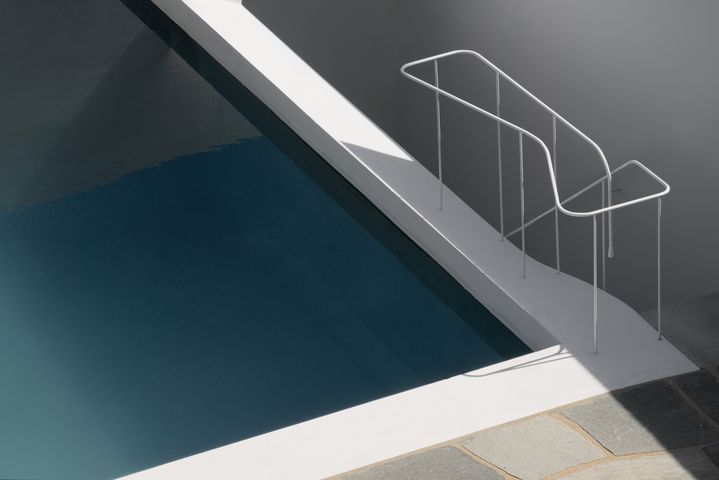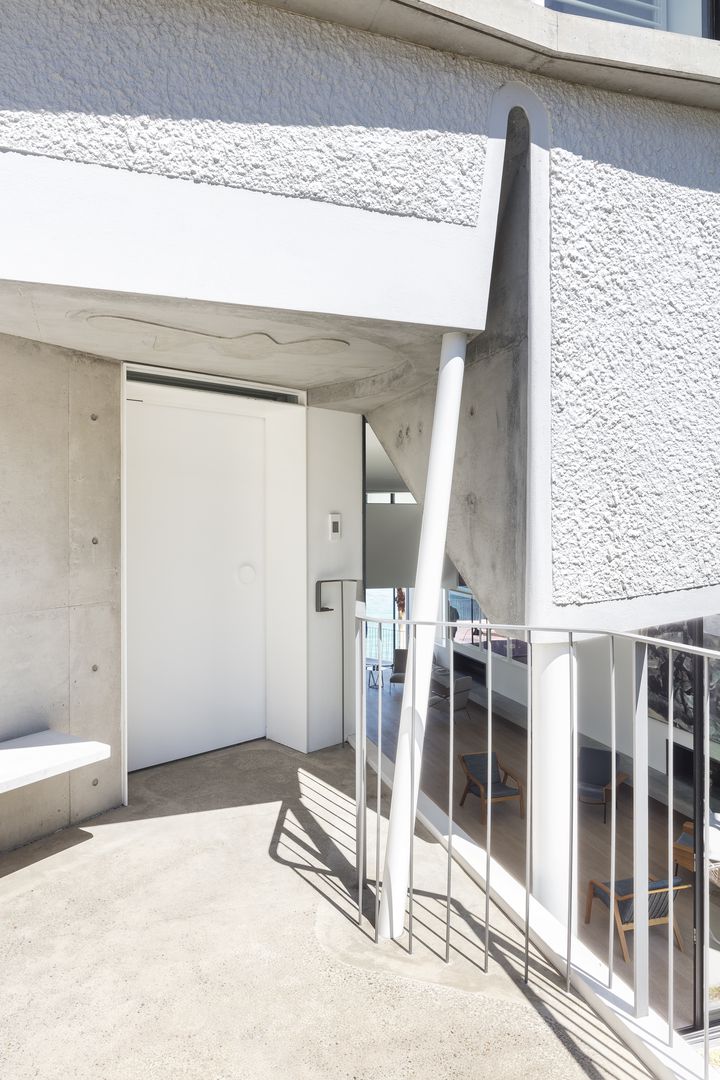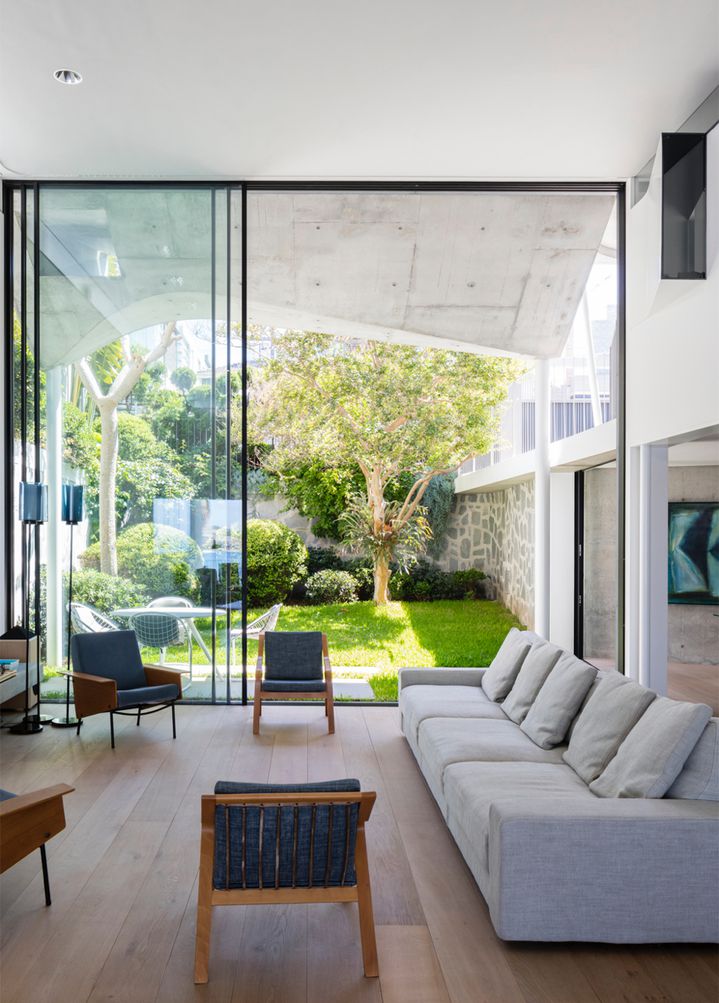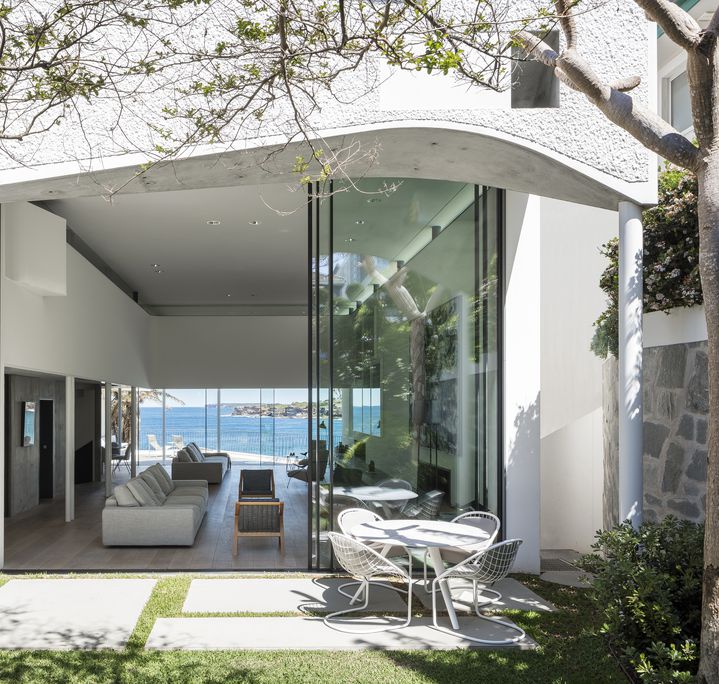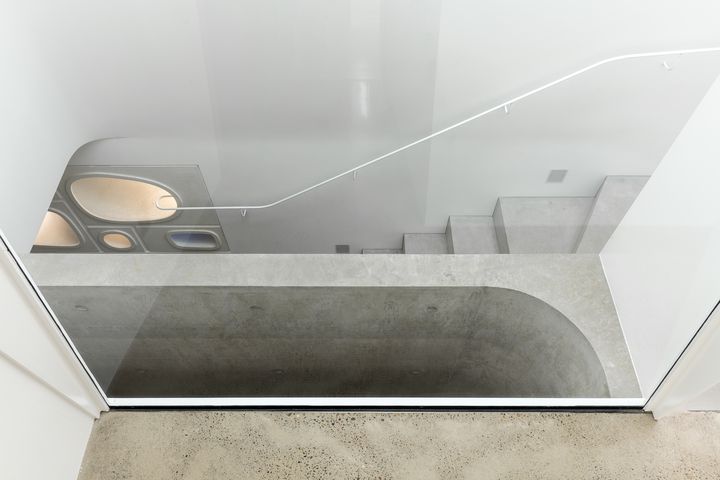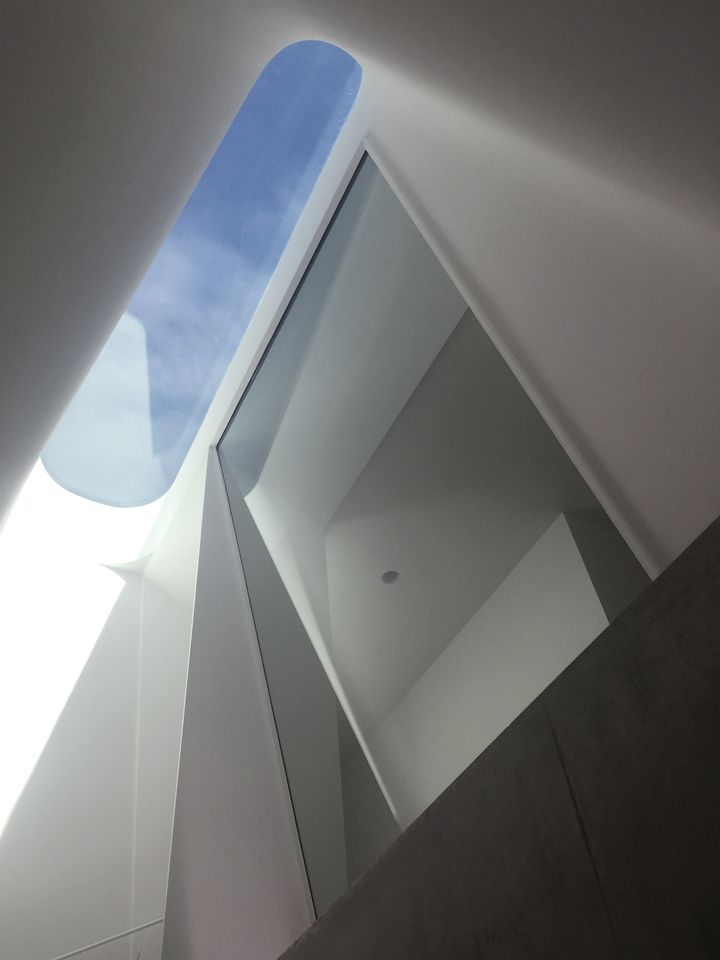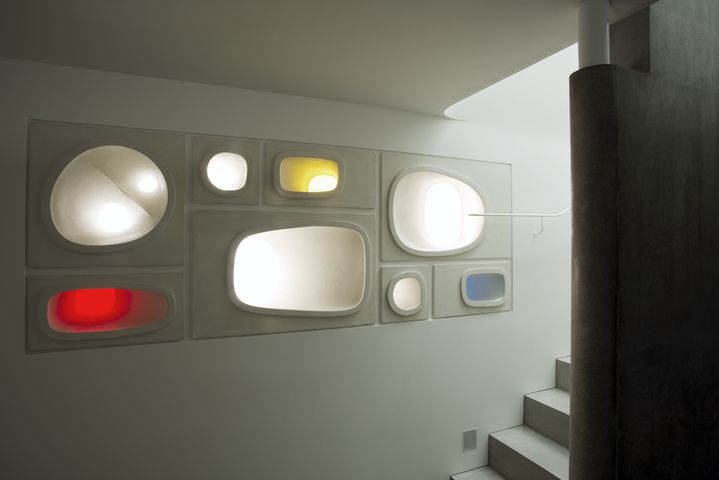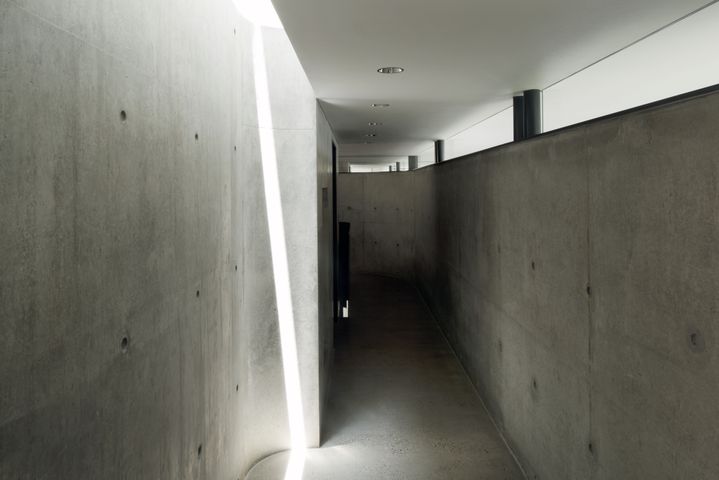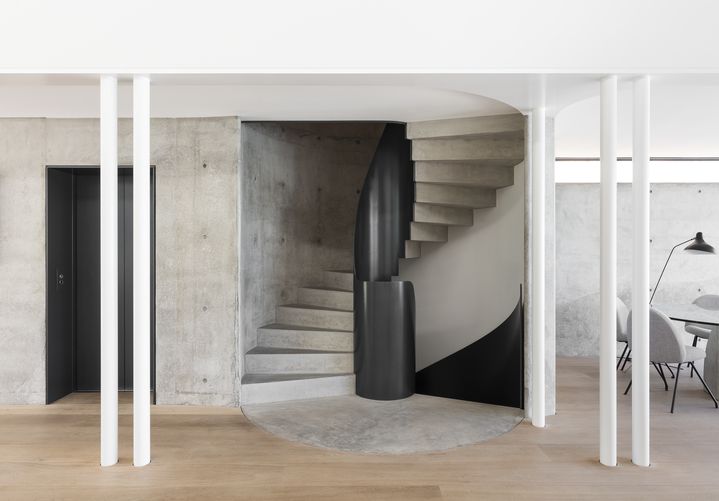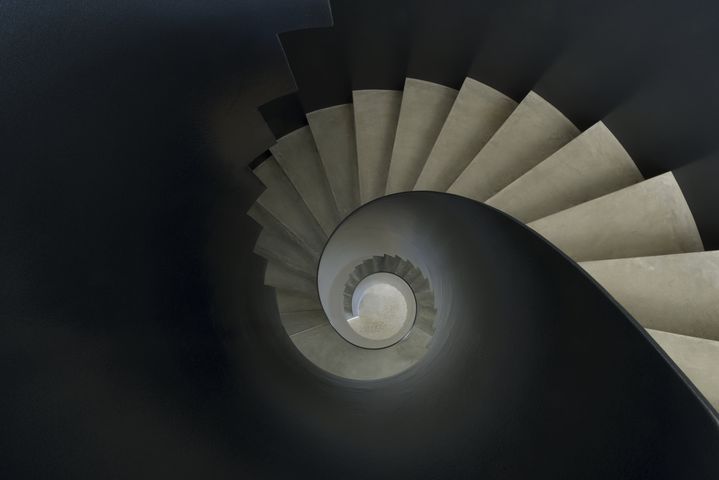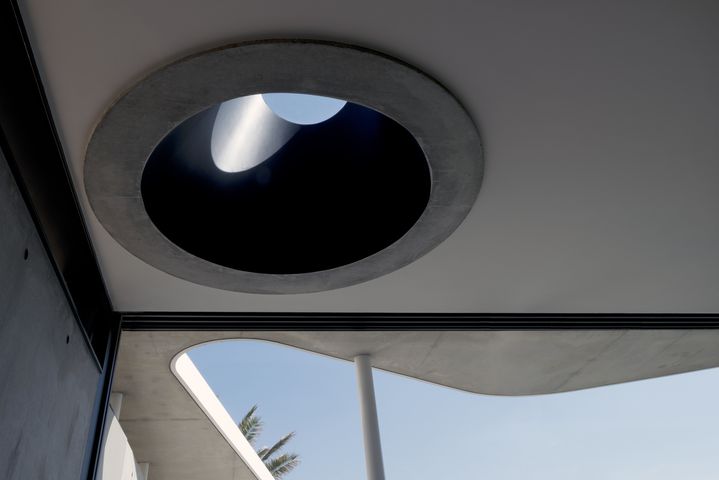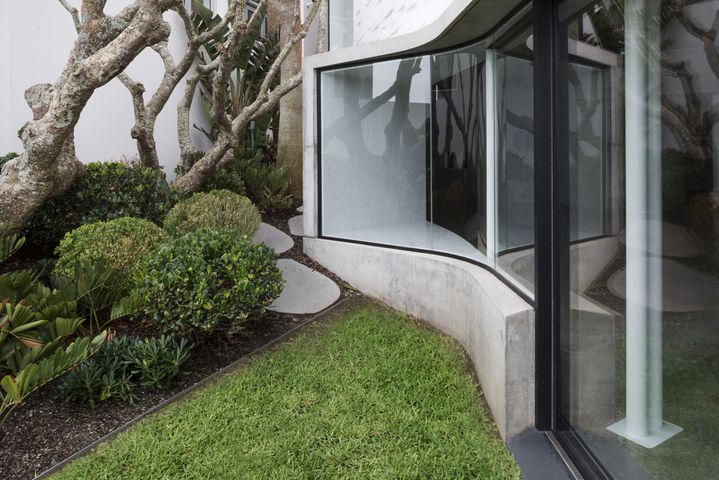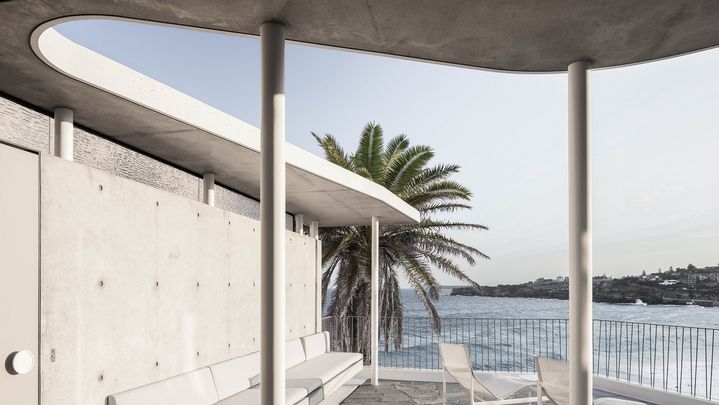 House Holman
Residential
2004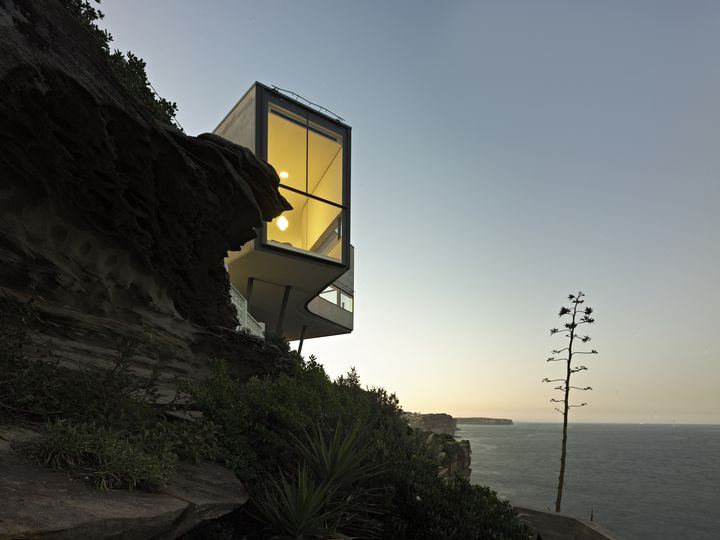 Sited on the edge of a 70-metre high cliff, the plan of Holman House refers to Picasso's painting The Bather. It contains a complex series of fluid living spaces set within a meandering perimeter that arcs, folds and stretches in response to sun, landscape and views. Living and dining areas cantilever out over the ocean, allowing dramatic views up and down the coast. The lower floor forms a base that is built from rough stone walls like an extension of the cliff below. These walls continue along the cliff edge to form a series of eccentric terraced gardens and a vase-shaped rock pool.
Photographers: Peter Bennetts, Brett Boardman, Anthony Browell, Chris Cole, John Gollings and Reiner Blunck
2005
National Award for Housing
2005
Wilkinson Award for Residential Architecture
2005
Architecture Now! Houses, Taschen
2007
Pacific Modern, Rizzoli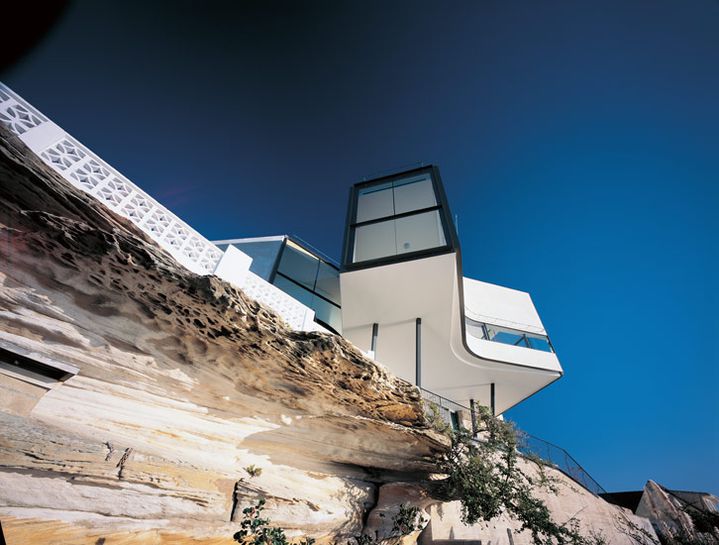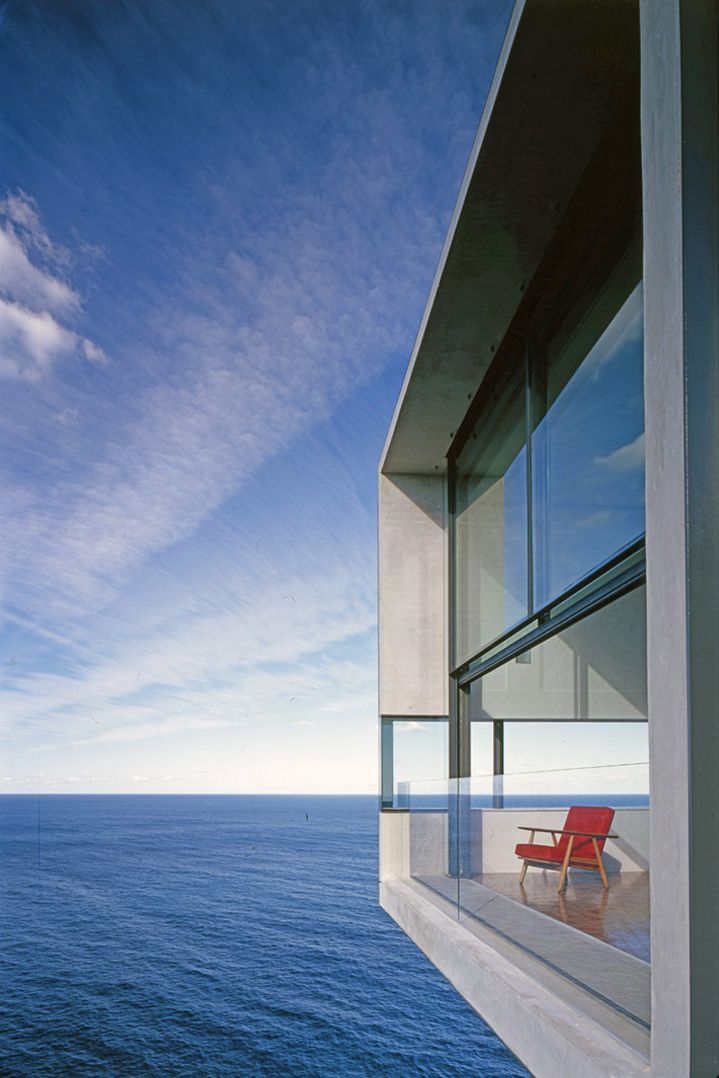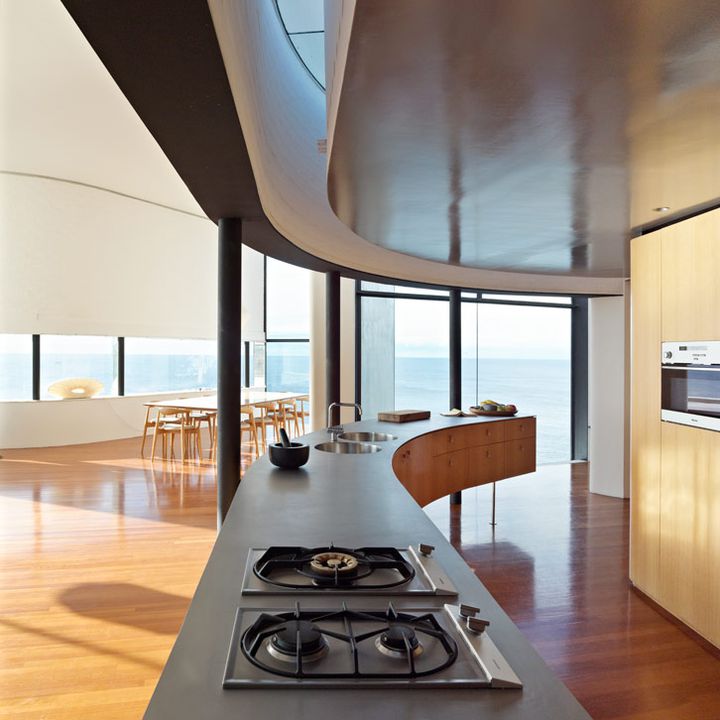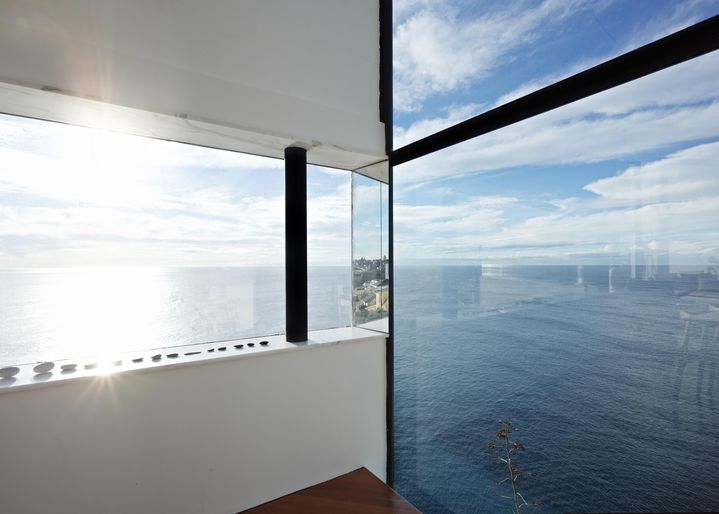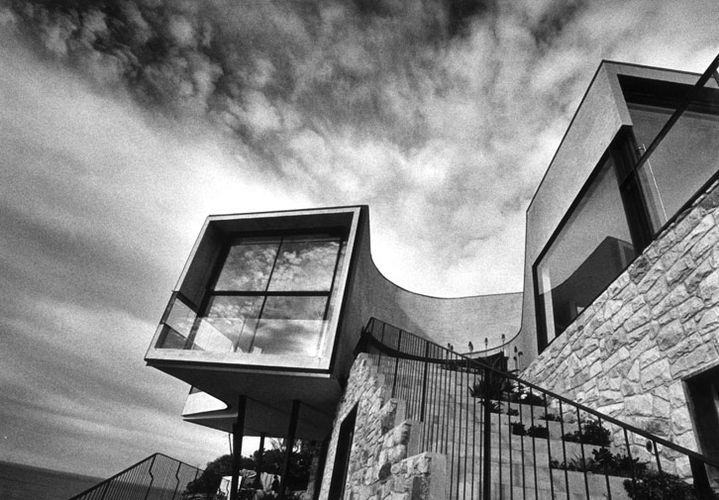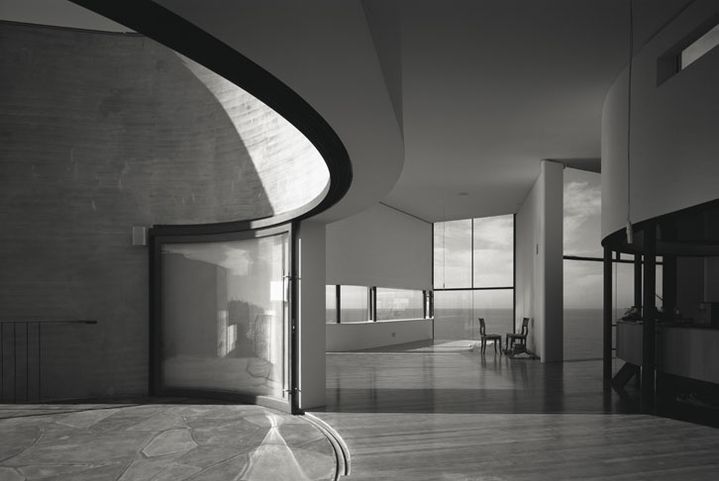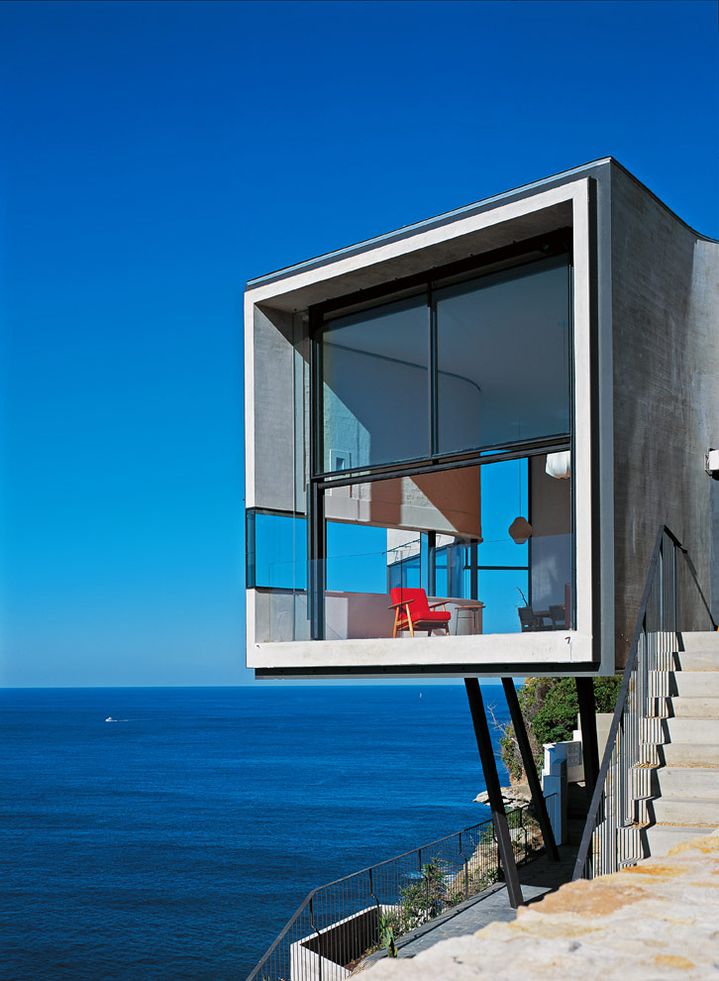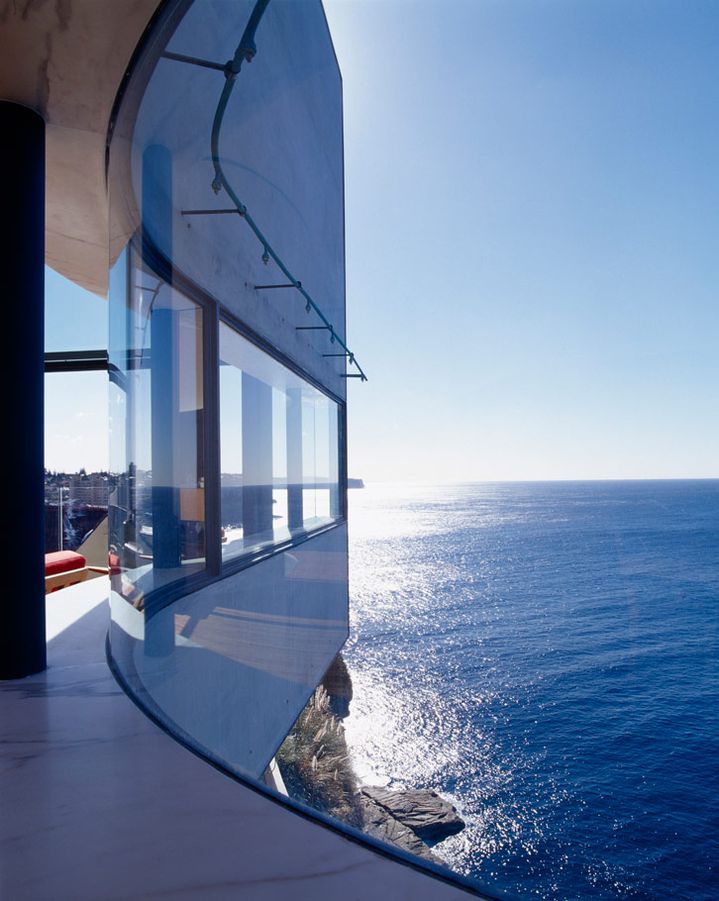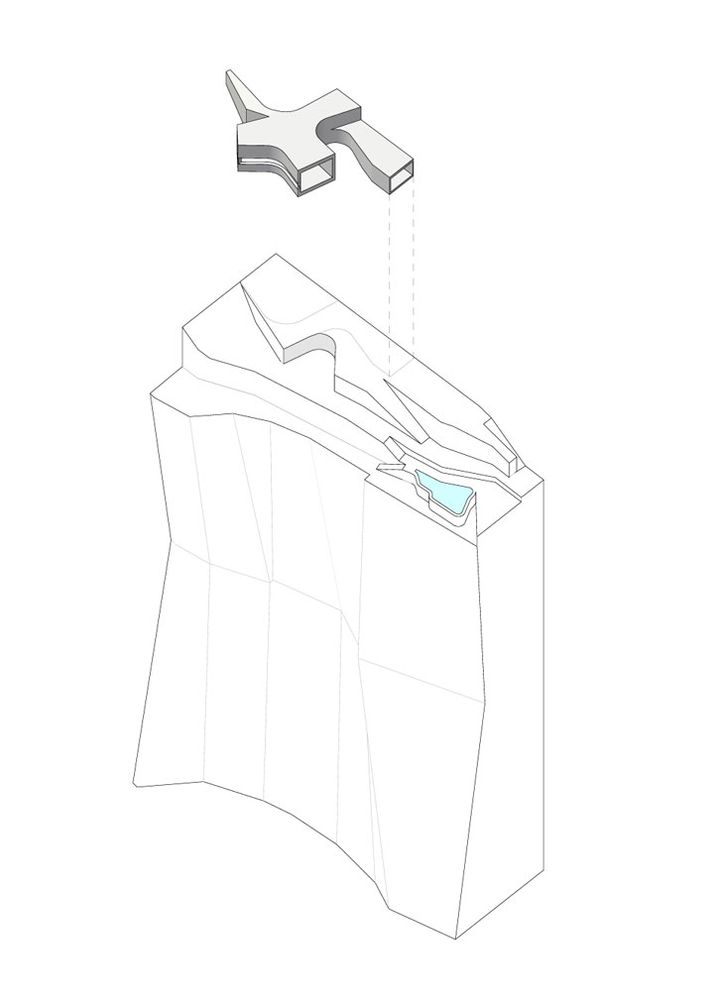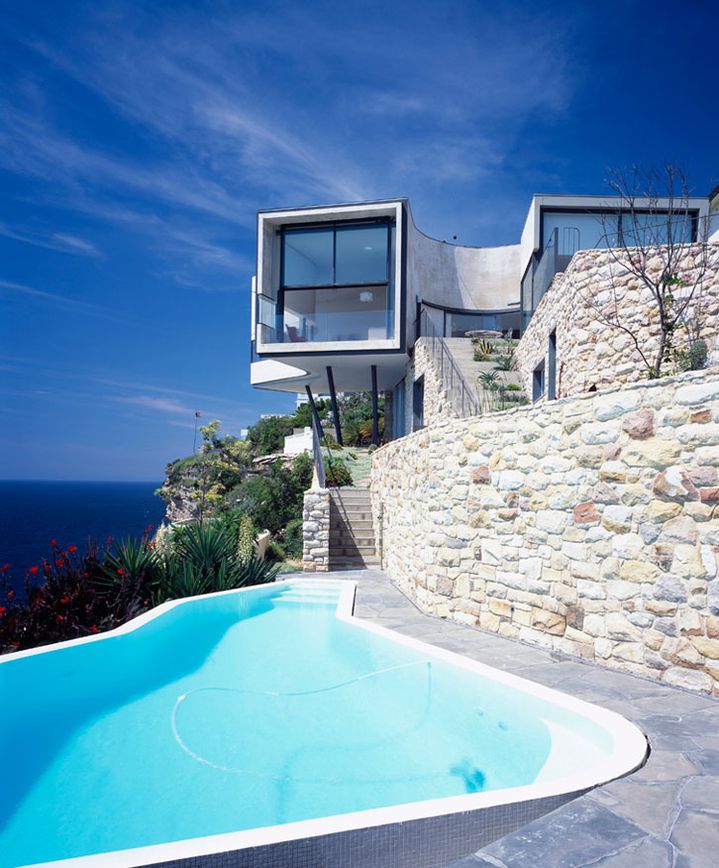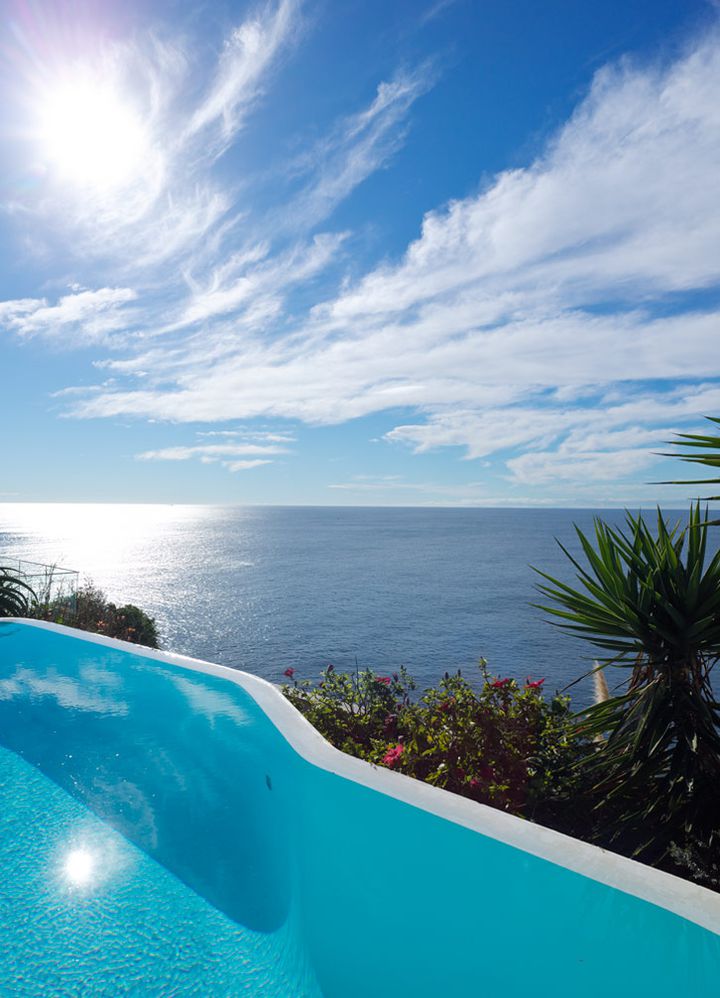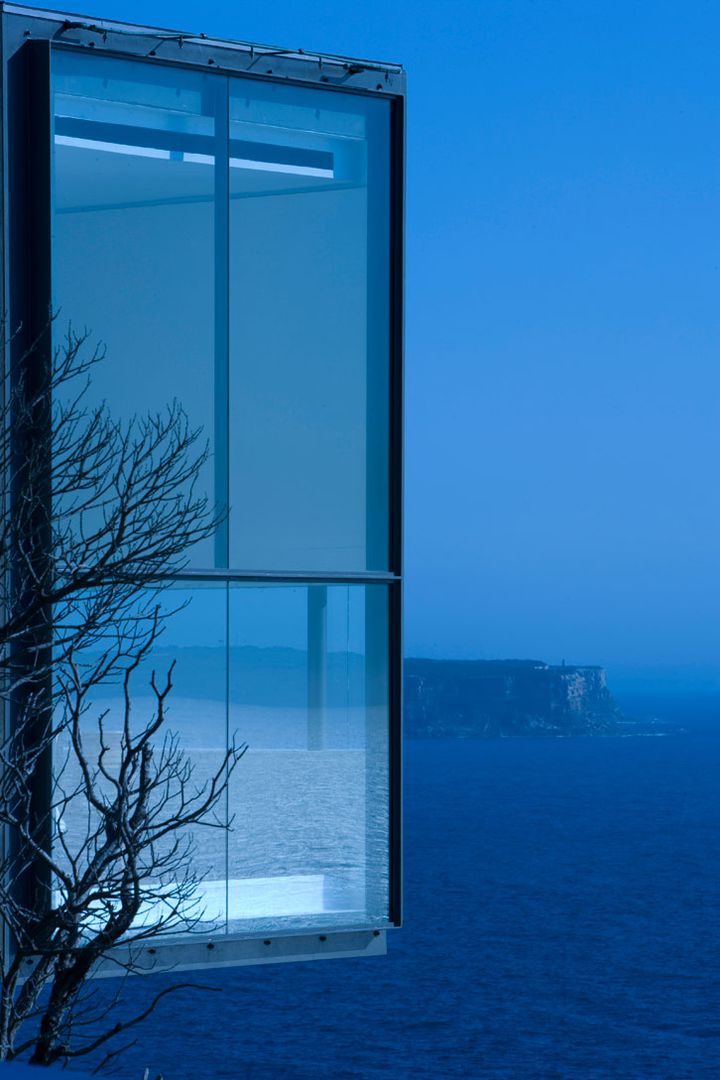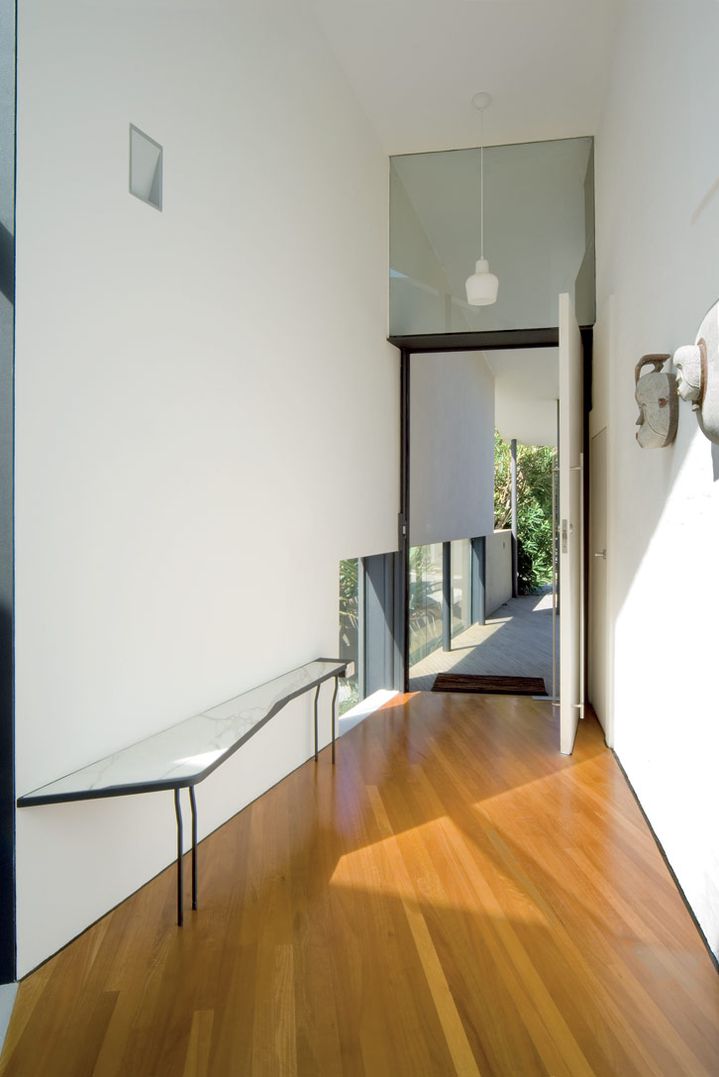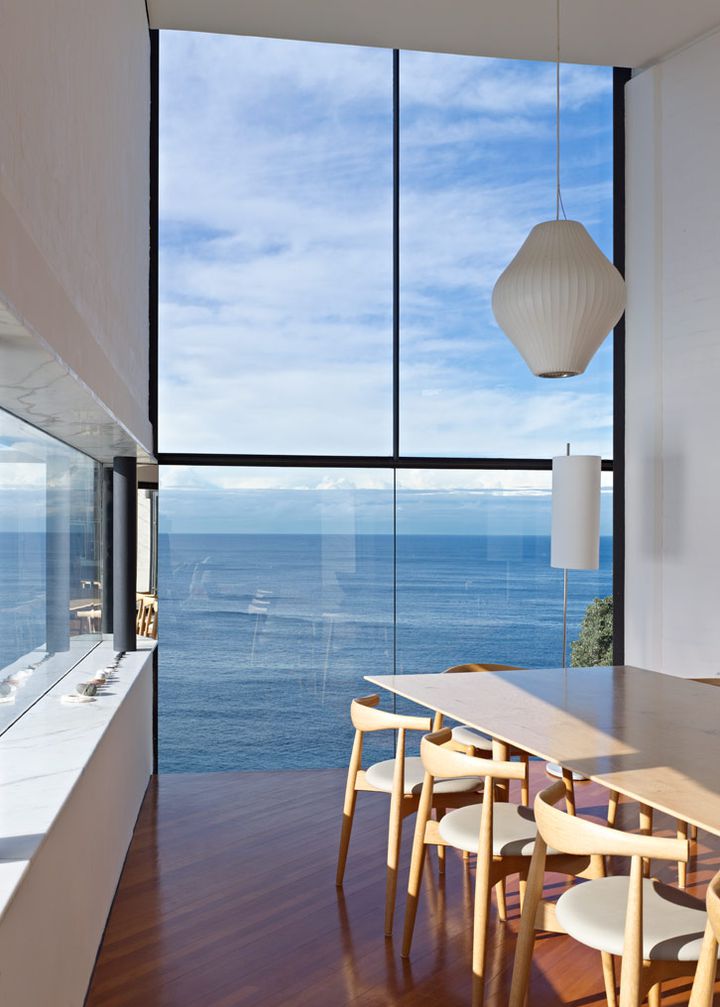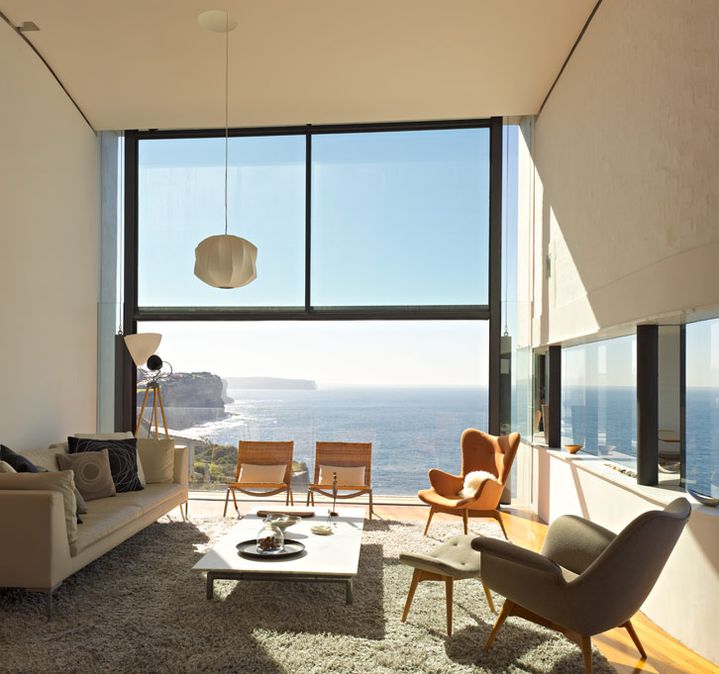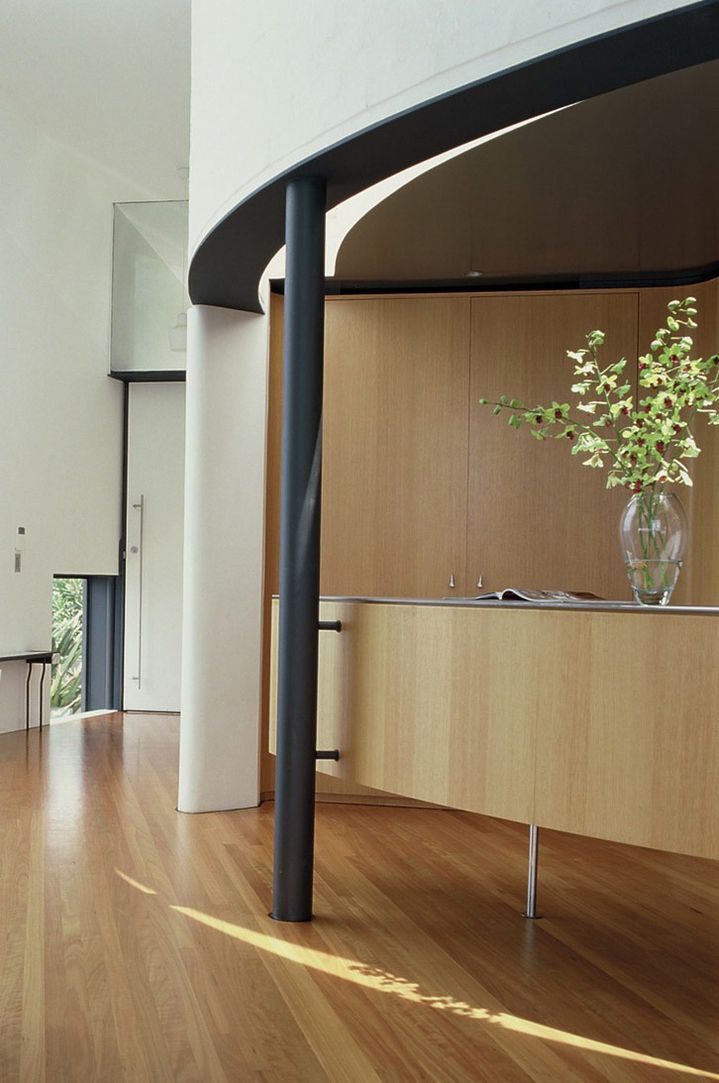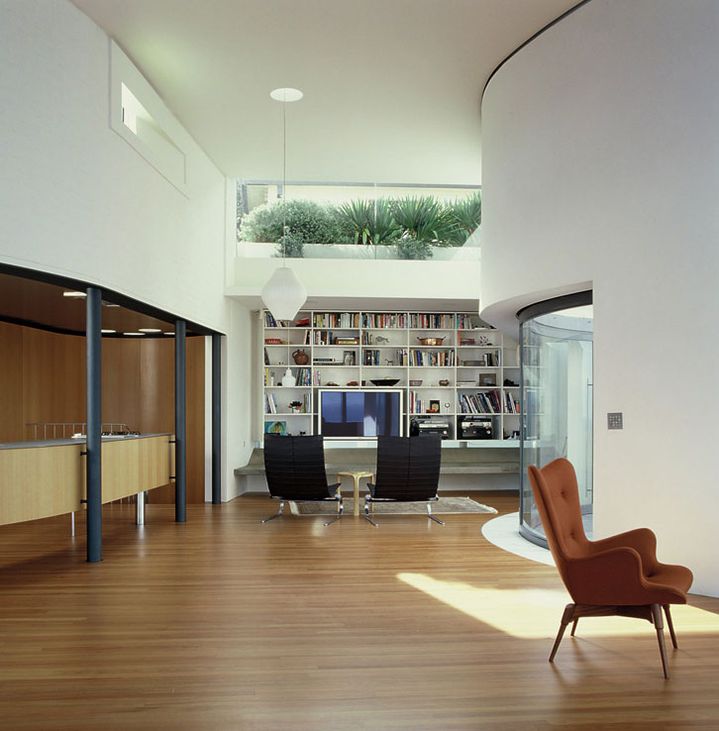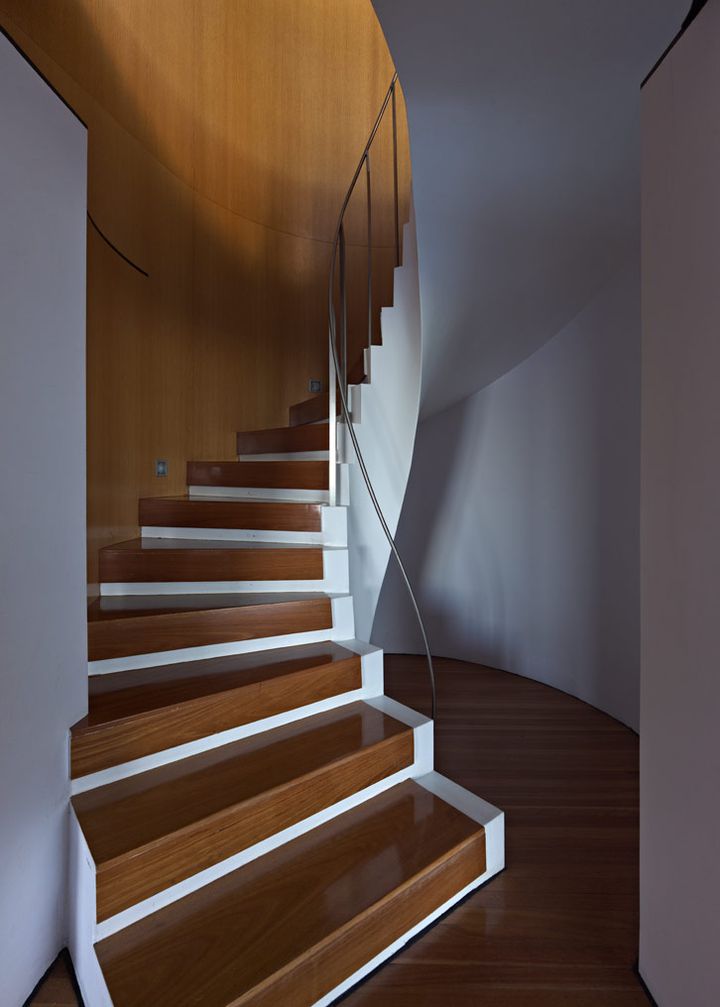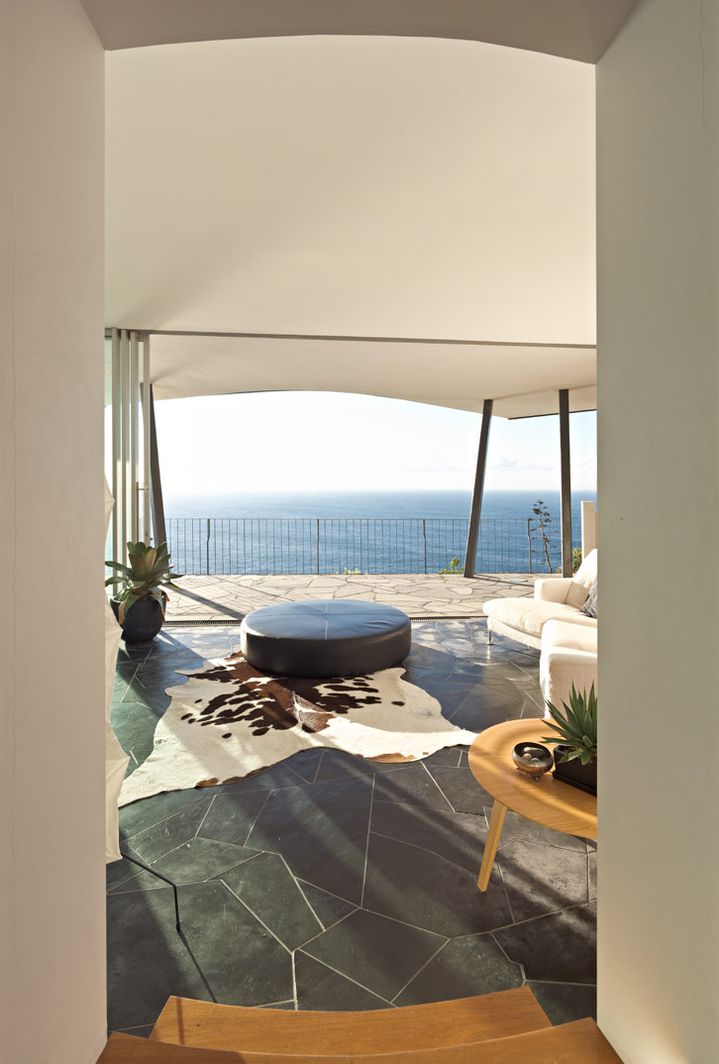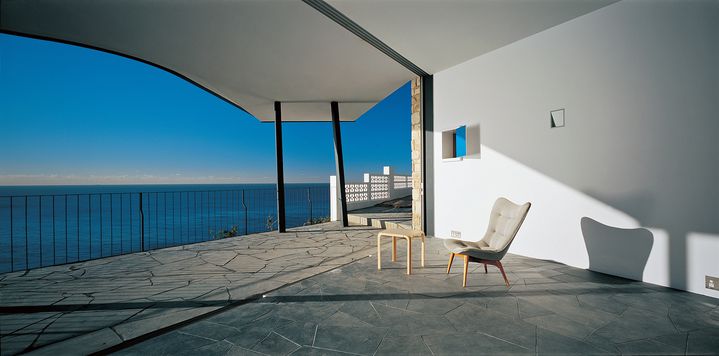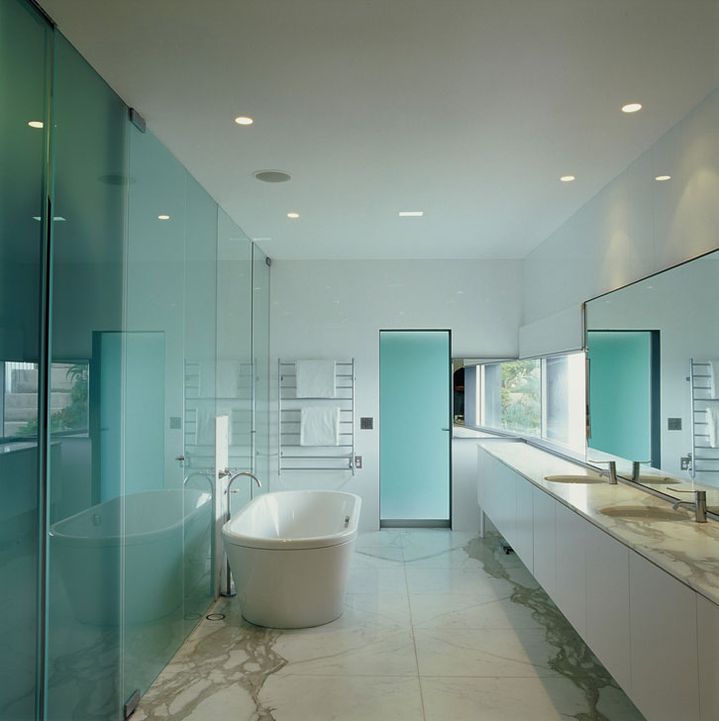 Droga Apartment
Residential
1997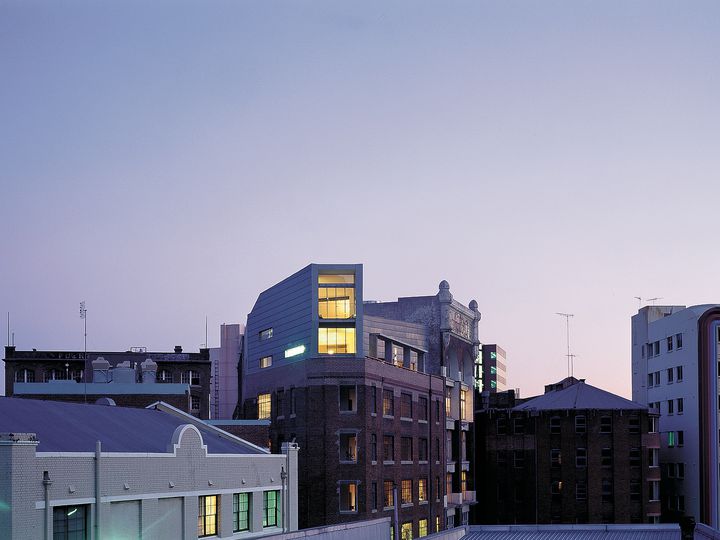 5 level warehouse conversion and new 2-storey penthouse. An addition that is both contemporary and contextual.
Photographers: John Gollings and Patrick-Bingham Hall
1998
Robin Boyd Award for Residential Architecture (NSW)
1998
Wilkinson Award for Residential Architecture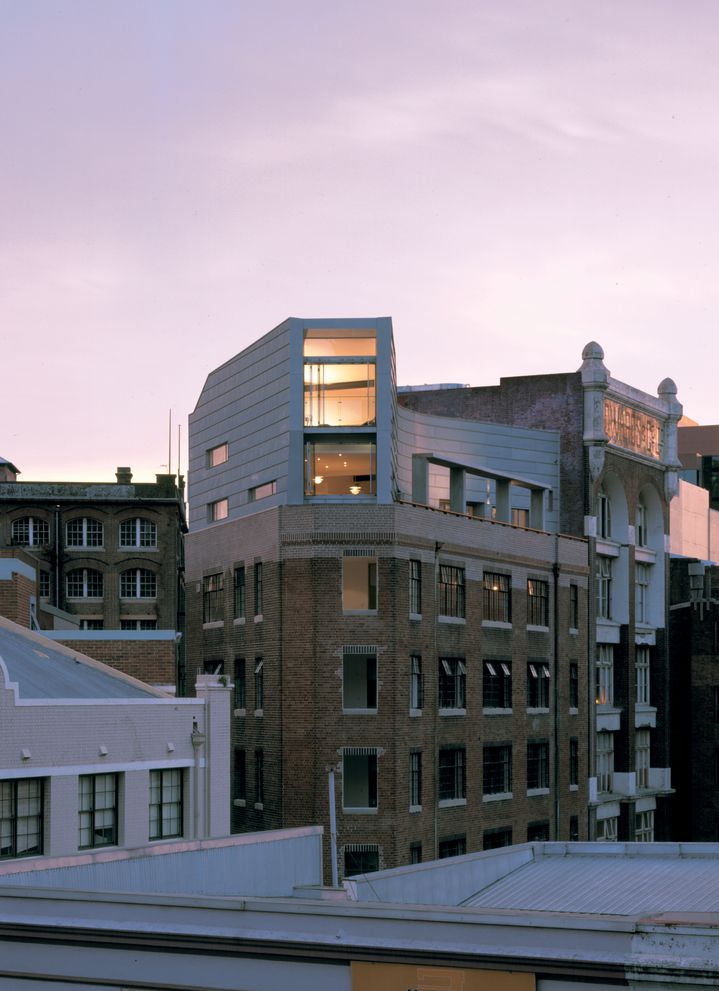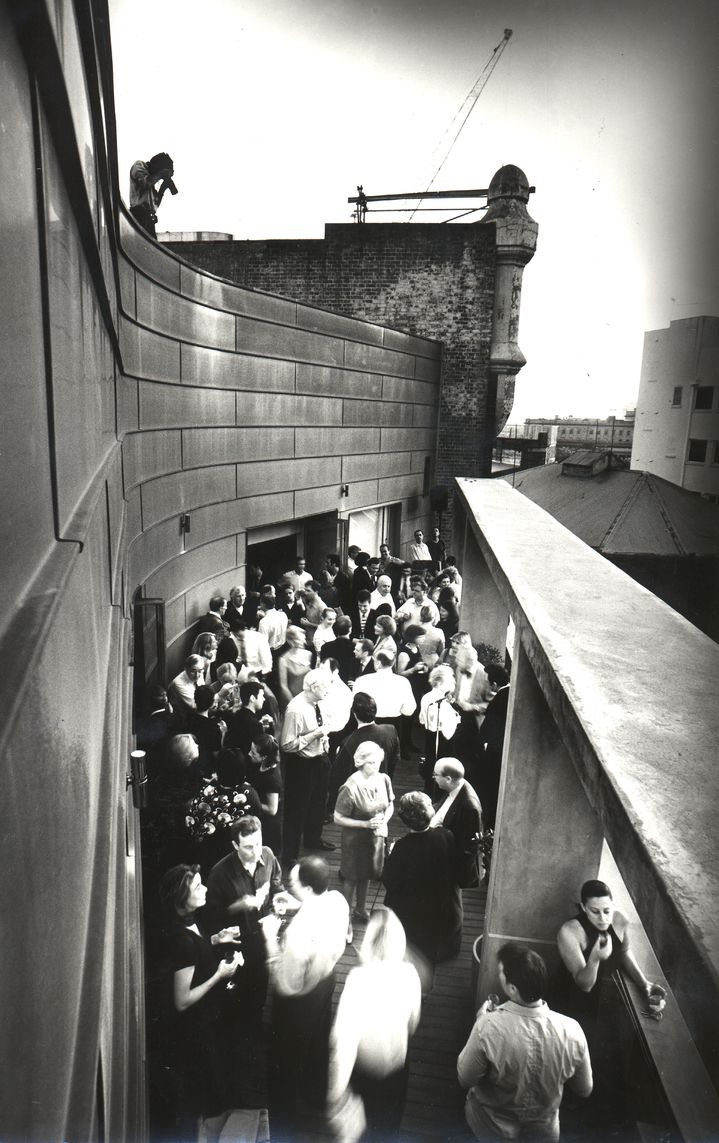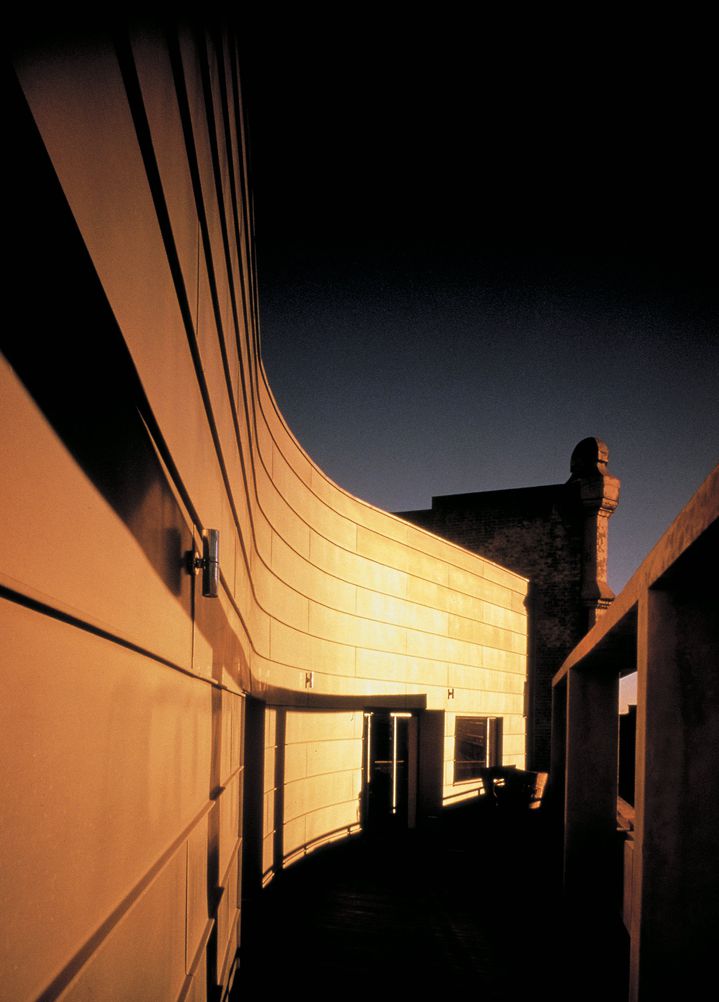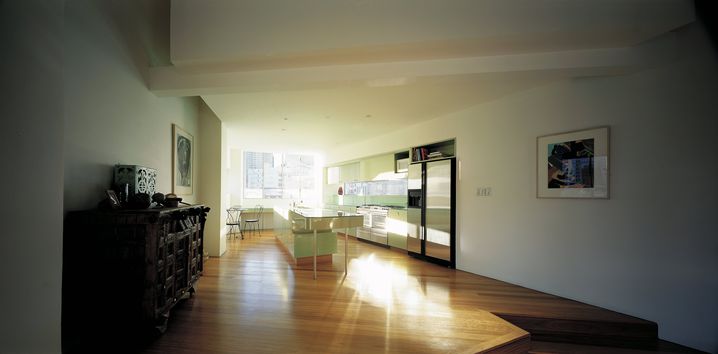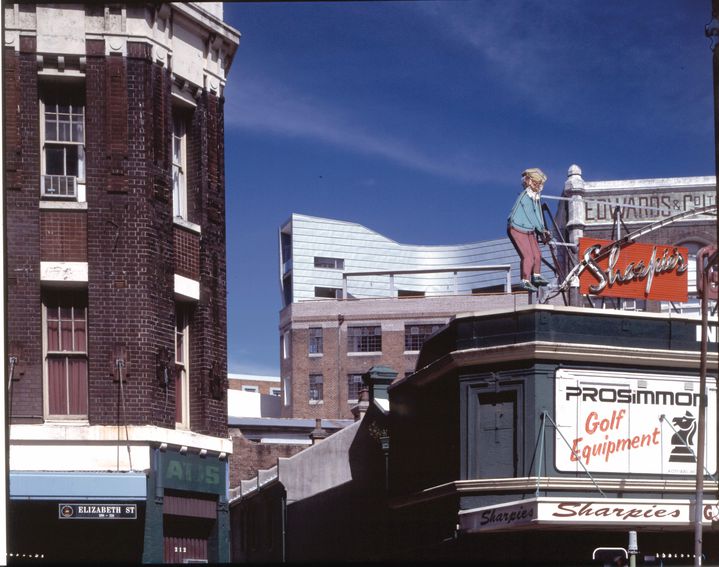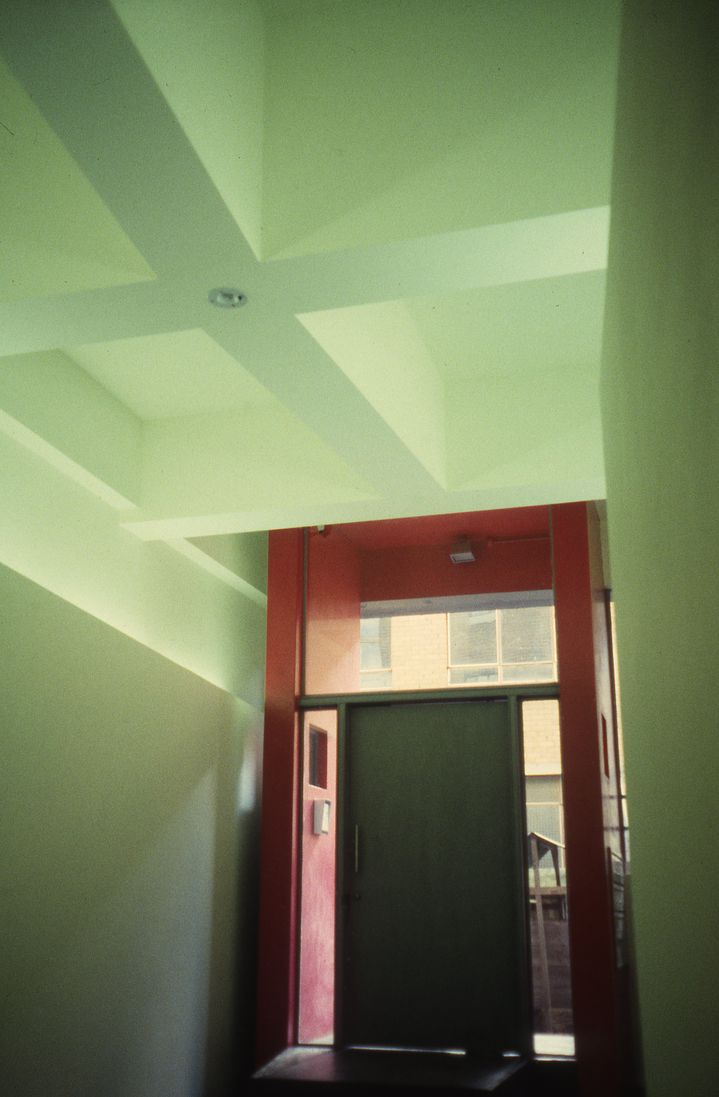 North Bondi Surf Life Saving Club
Commercial
2013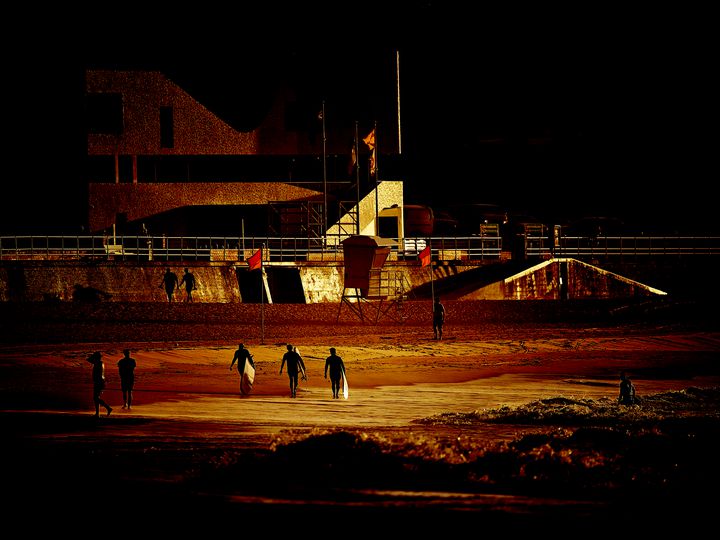 In association with Peter Colquhoun.
The North Bondi Surf Life Saving Club (NBSLSC) is located on the prominent, iconic and national heritage site at the northern end of Bondi Beach. Replacing the existing, disconnected and introverted building, the proposal is for an open connected and extroverted building. The new building increases the accommodation of the existing club, while creating a light and apparently smaller building.
Photographers: Anthony Browell, Joshua Davies, John Gollings, Tim Granter, Stefan Heim, Jeannette Lloyd-Jones, Mark Syke, Eugene Tan and Natalie Walsh
2013
AIA NSW Public Architecture Award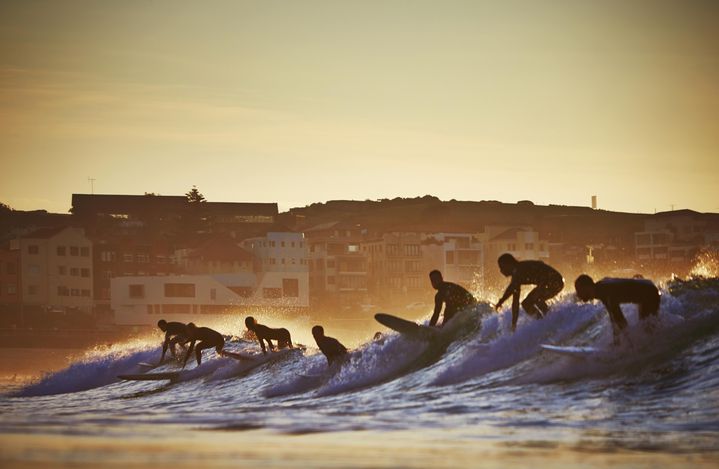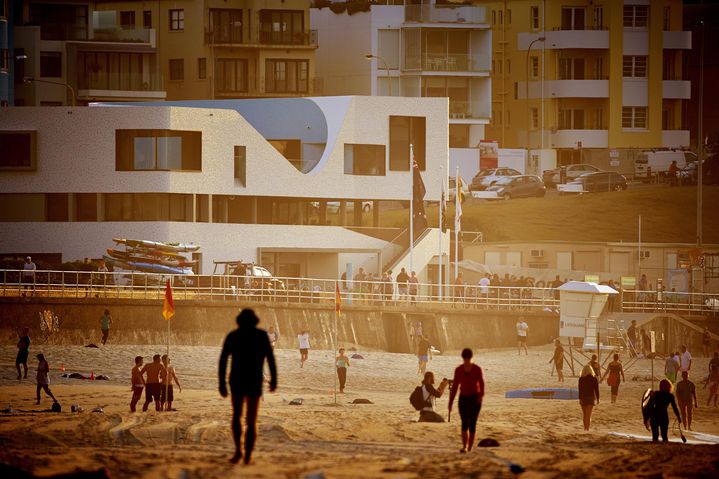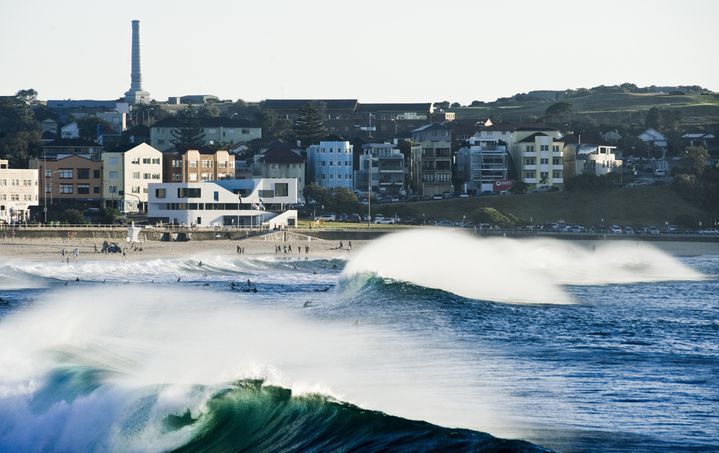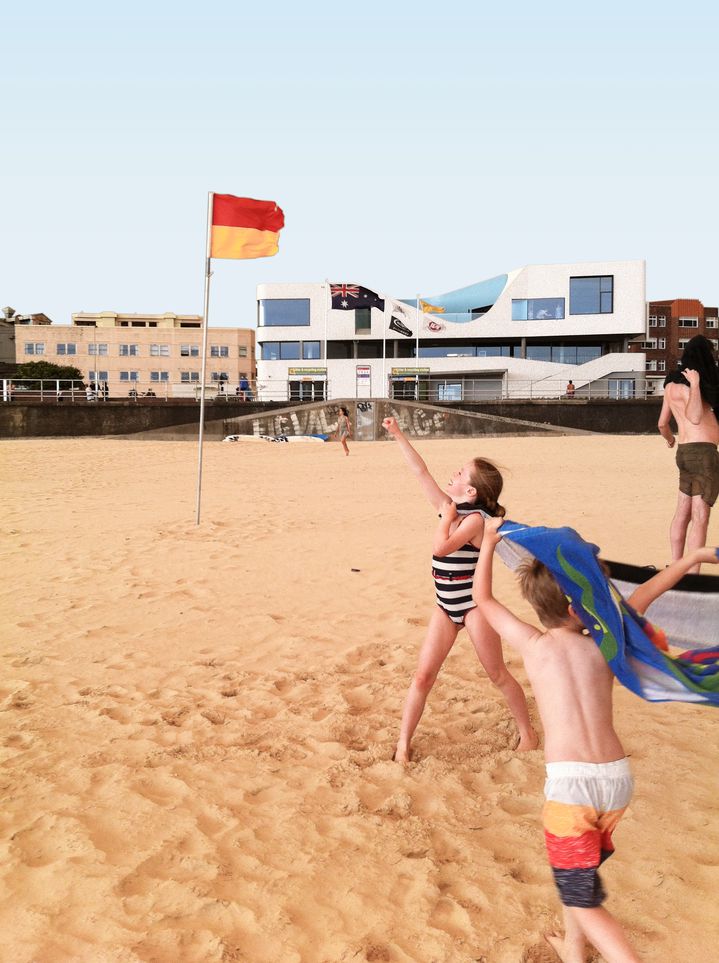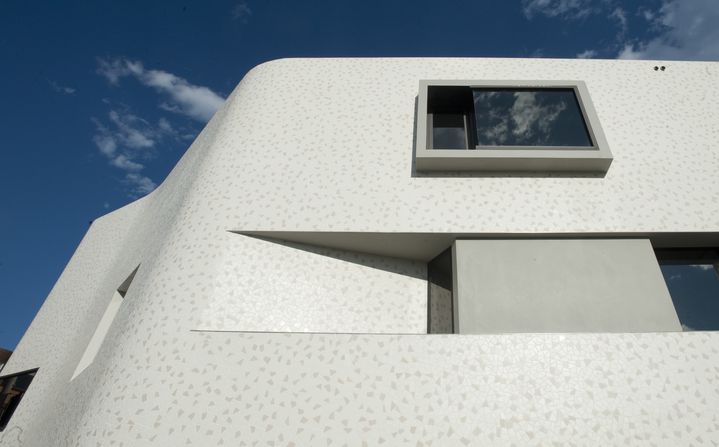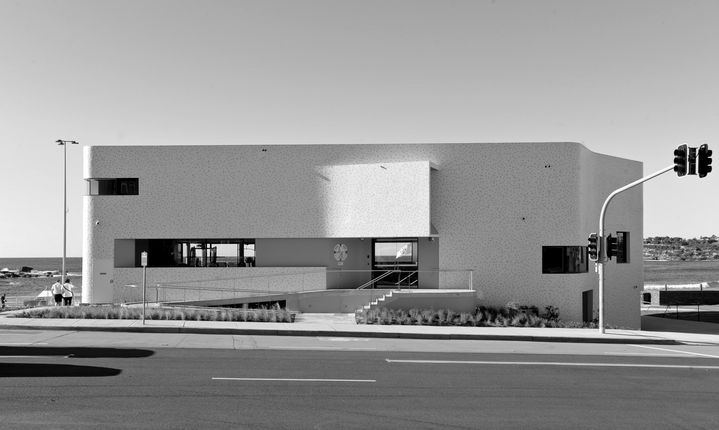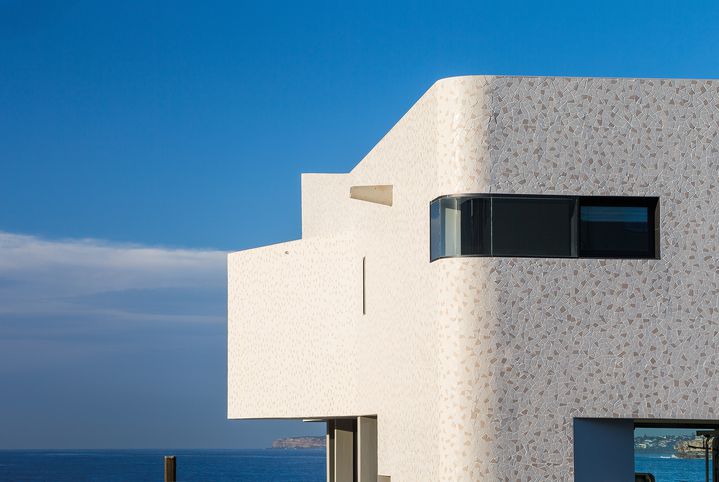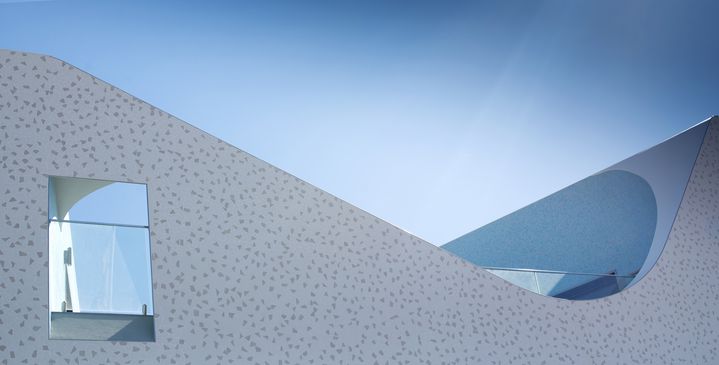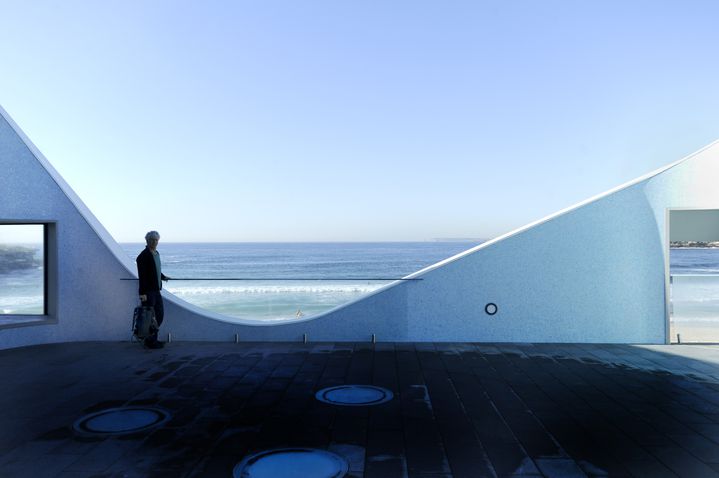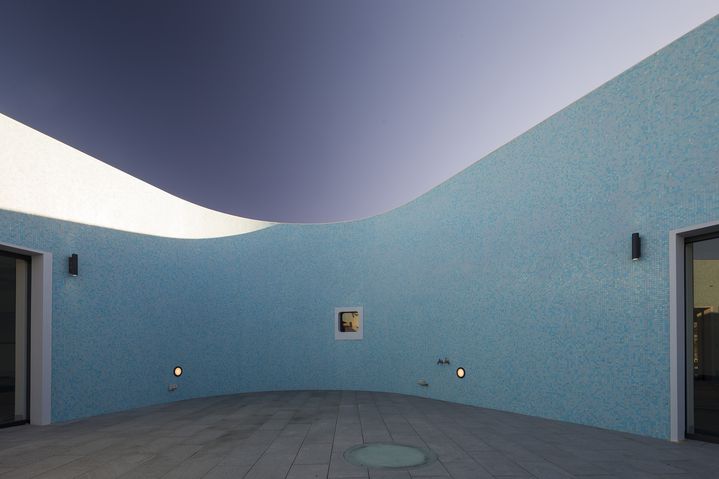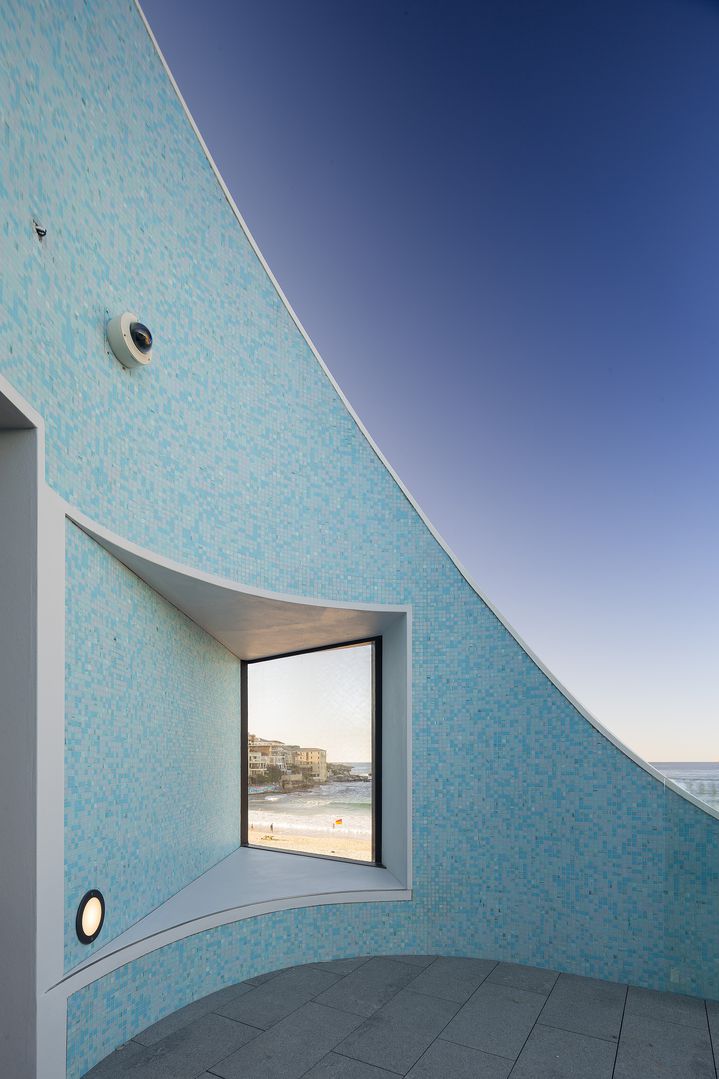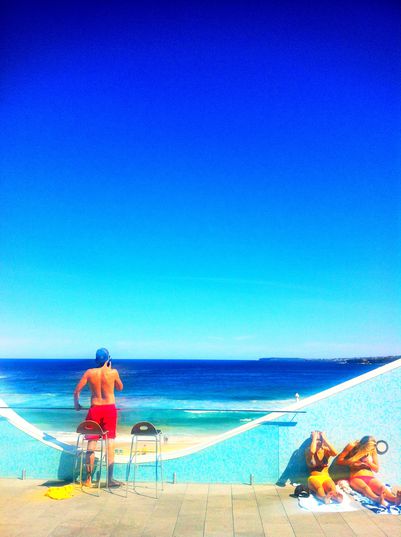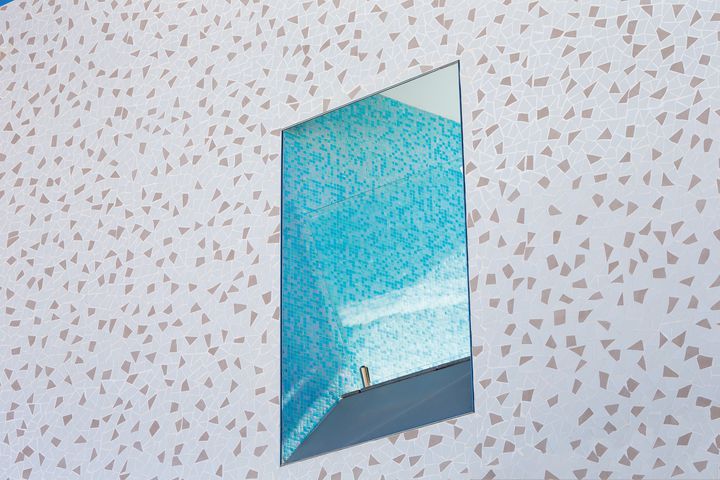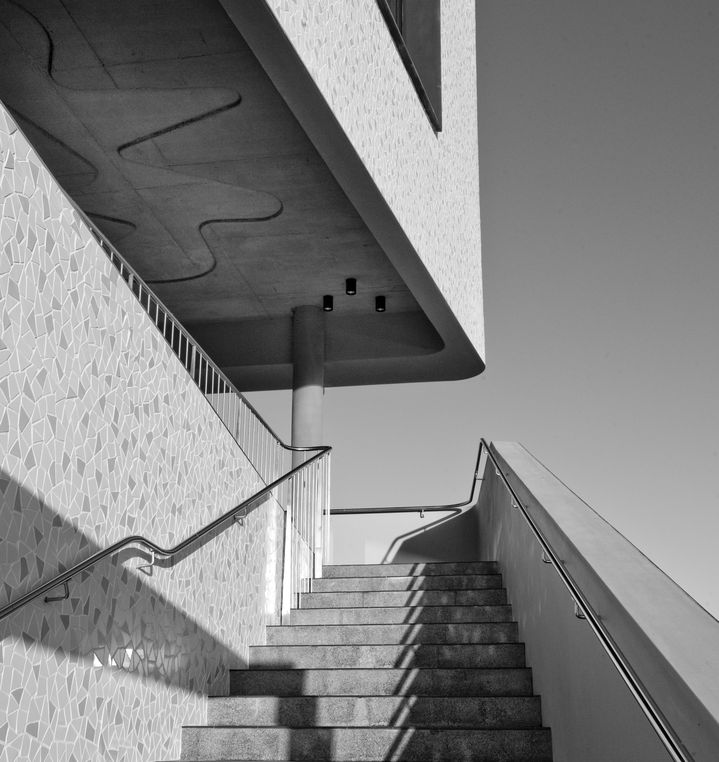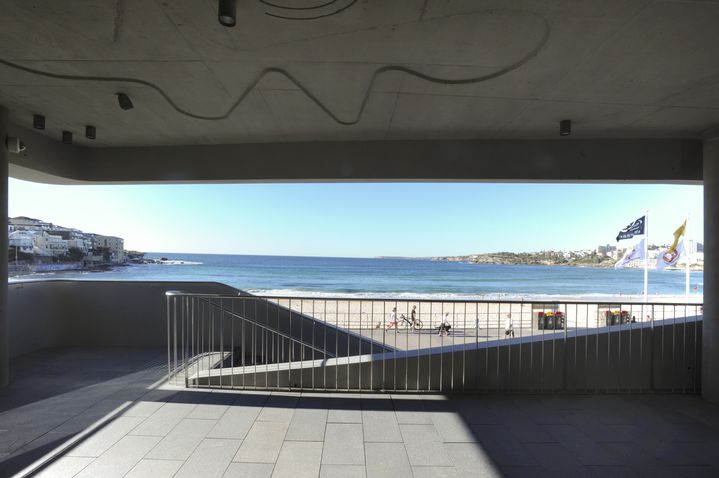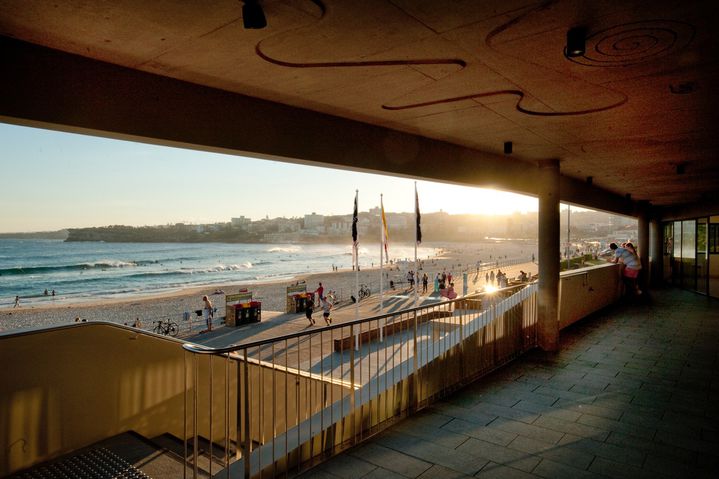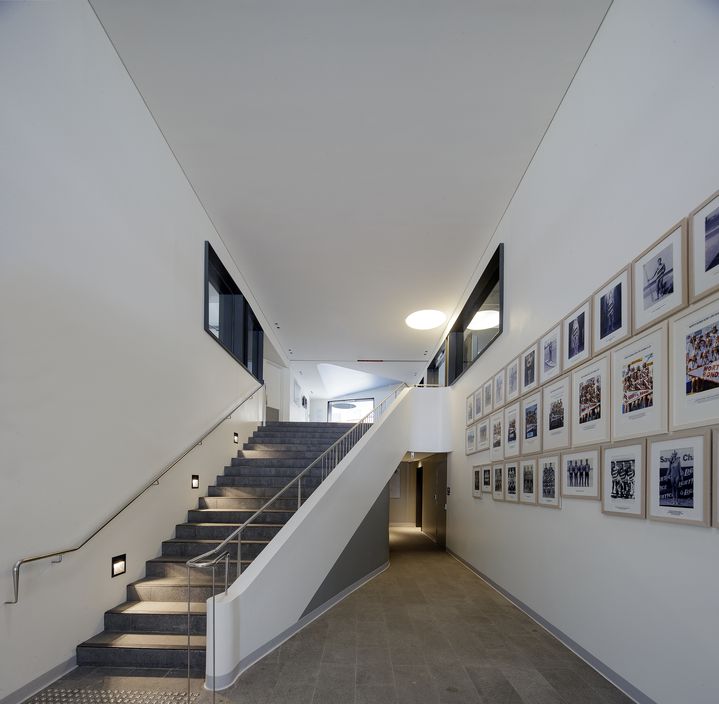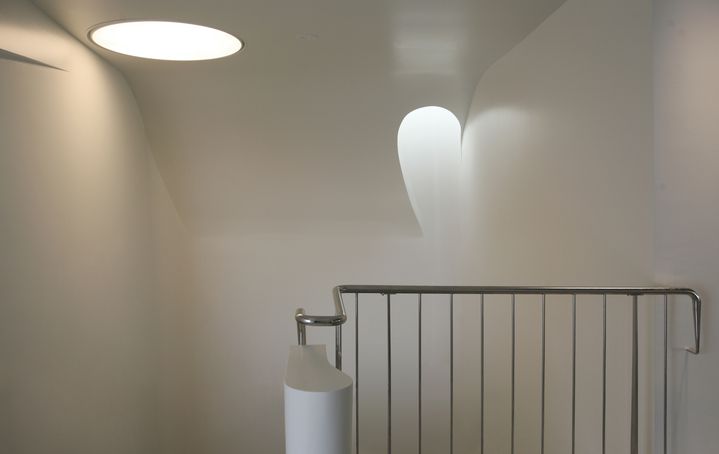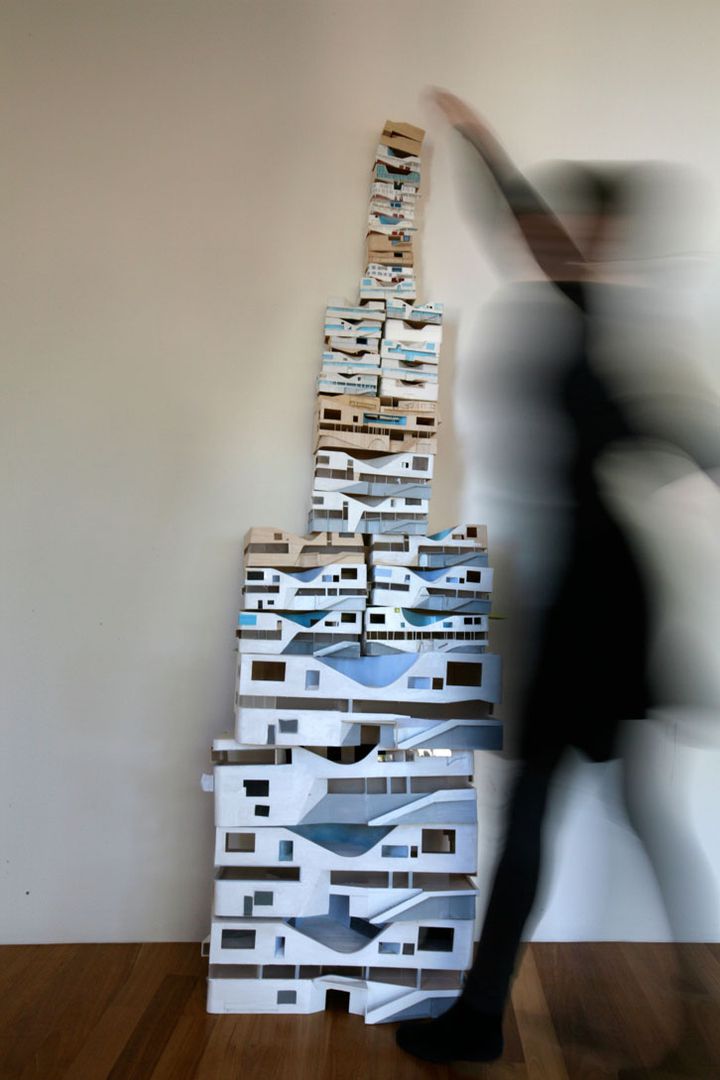 UTS Thomas St Building
Commercial
2014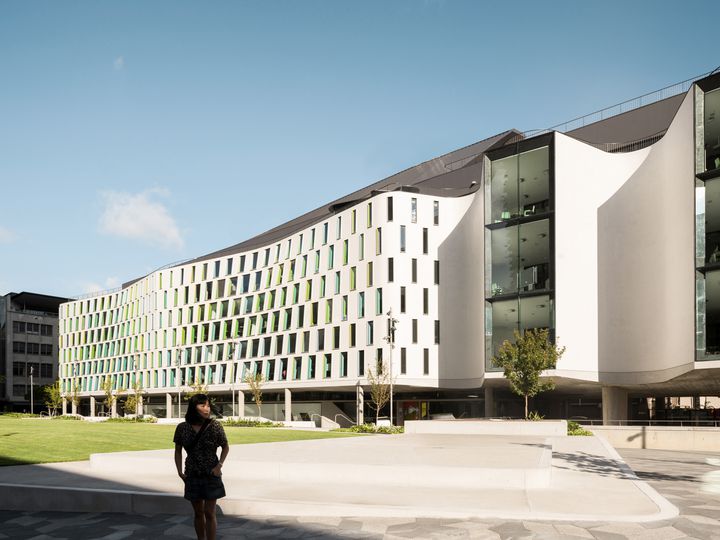 In association with BVN Architecture.

The soft centre of the Alumni Green, a garden in the city, will transform the image of UTS.
The sense of this space as a sanctuary, and central gathering space will be consolidated by a cohesive and animated built edge.
The image of the Science faculty onto the Green is a grove of trees, gently moulded and shaped, its underside a friendly shadow.
The 'tree-branching' façade is fine grained and varied.
Photographers: Darren Bradley, Anthony Browell, Peter Bennetts and Julia Charles
2015
AIA National Award for Educational Architecture
2015
AIA NSW Educational Architecture William E Kemp Award
2015
NSW City of Sydney Lord Mayor's Prize
2015
Sustainability Awards - Public Building and Urban Design Prize
2015
NSW Environment Green Globe Award for Excellence in Sustainability - Built Environment Sustainability - Commercial Properties
2015
Gold Sydney Design Awards (Architecture - Mixed Use - Constructed Category)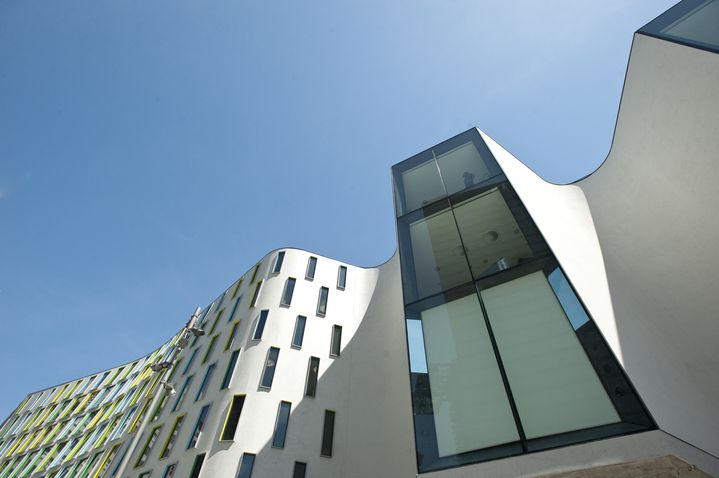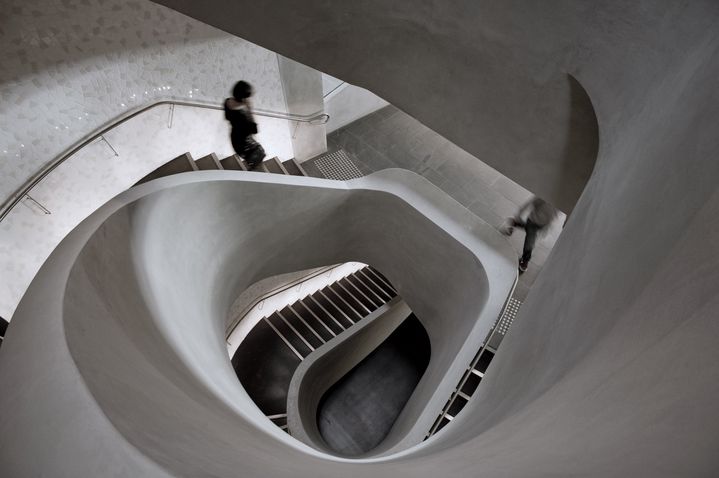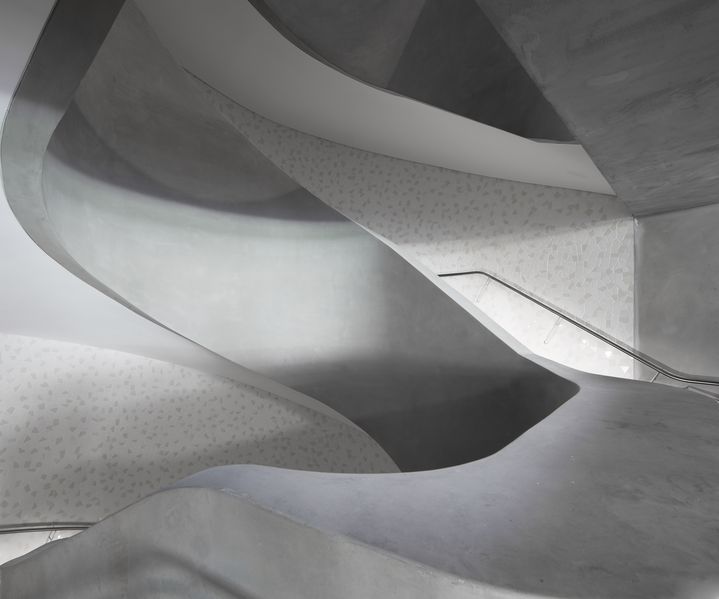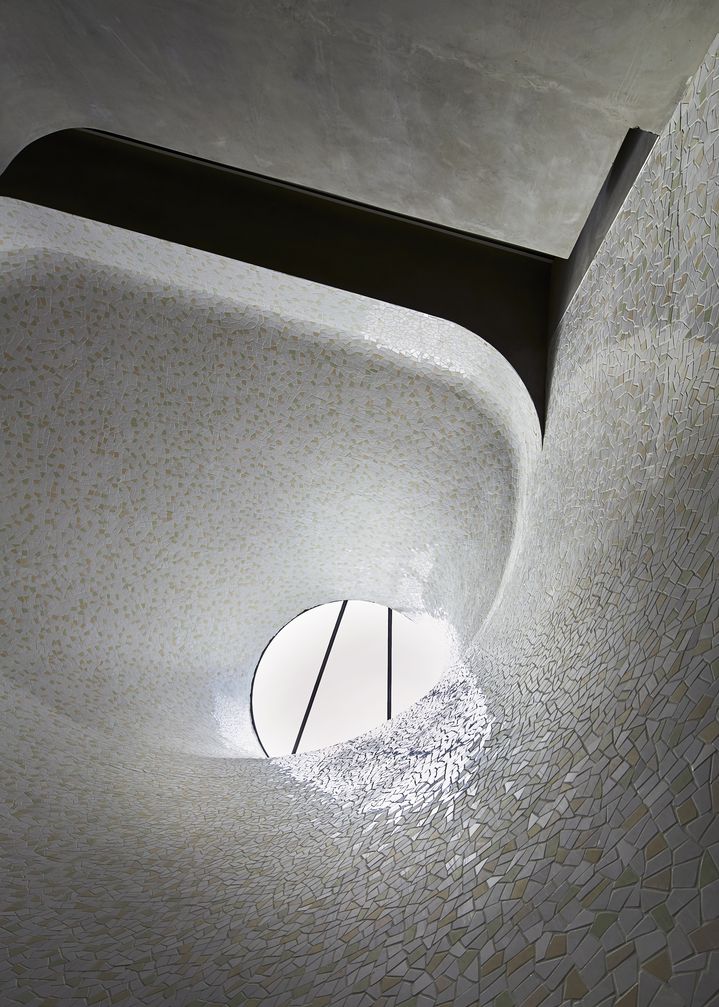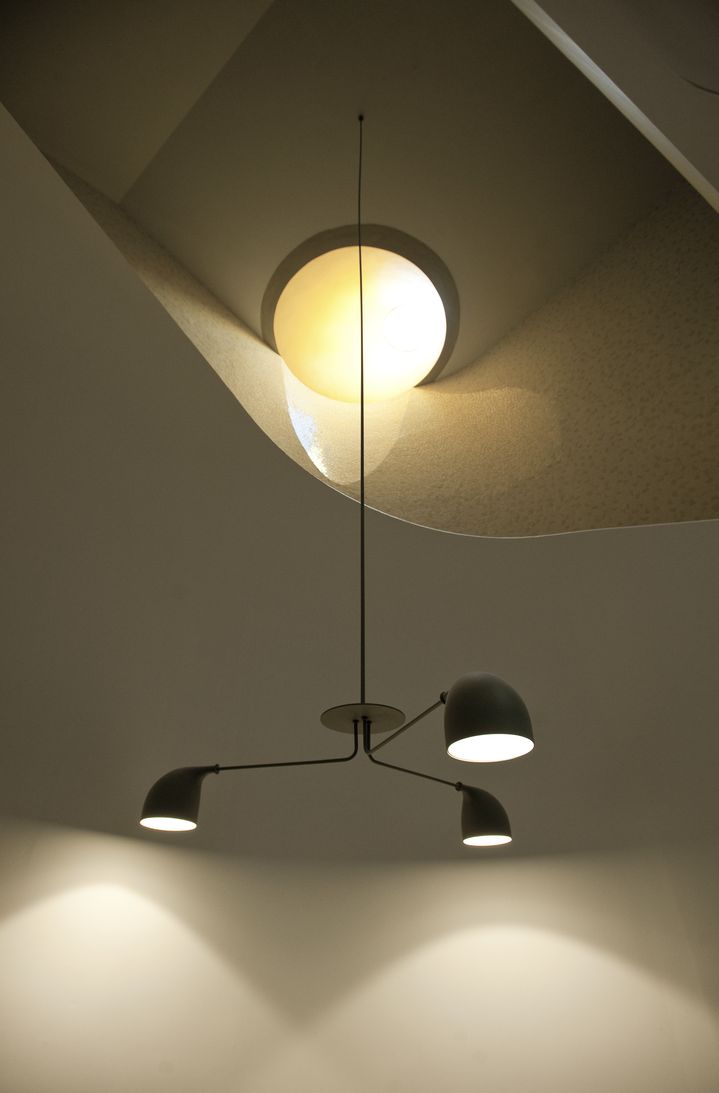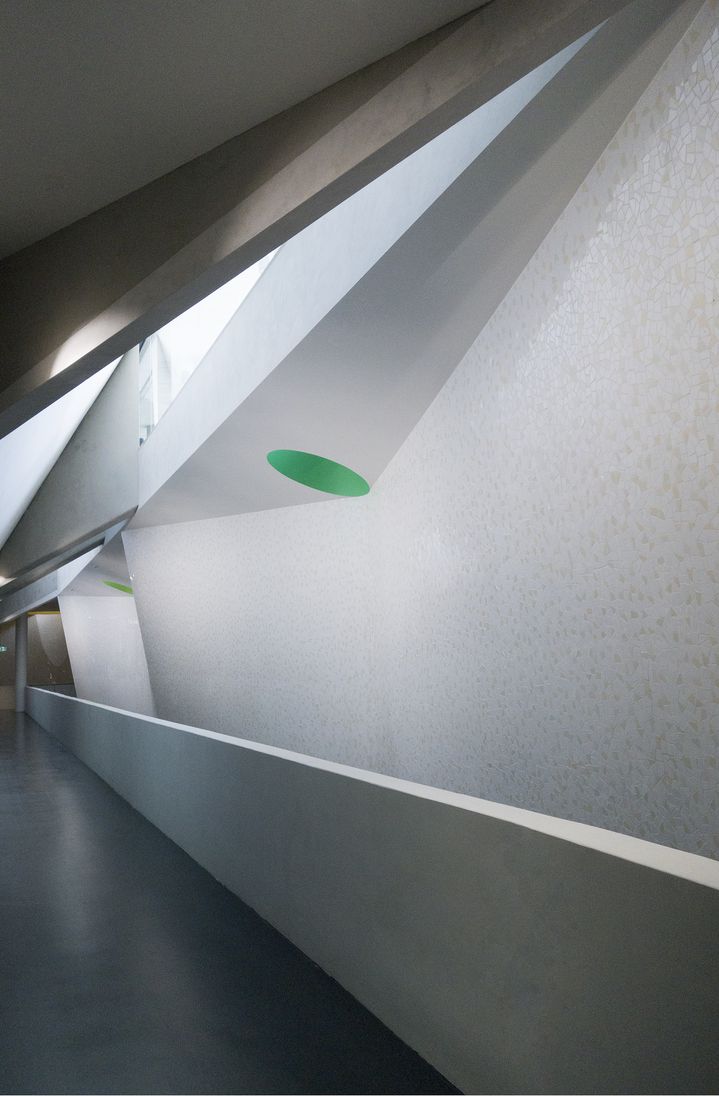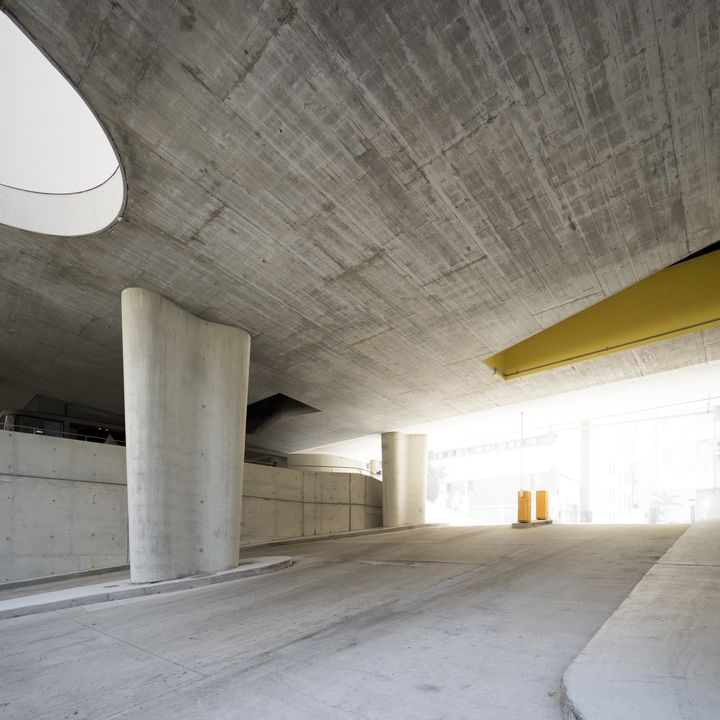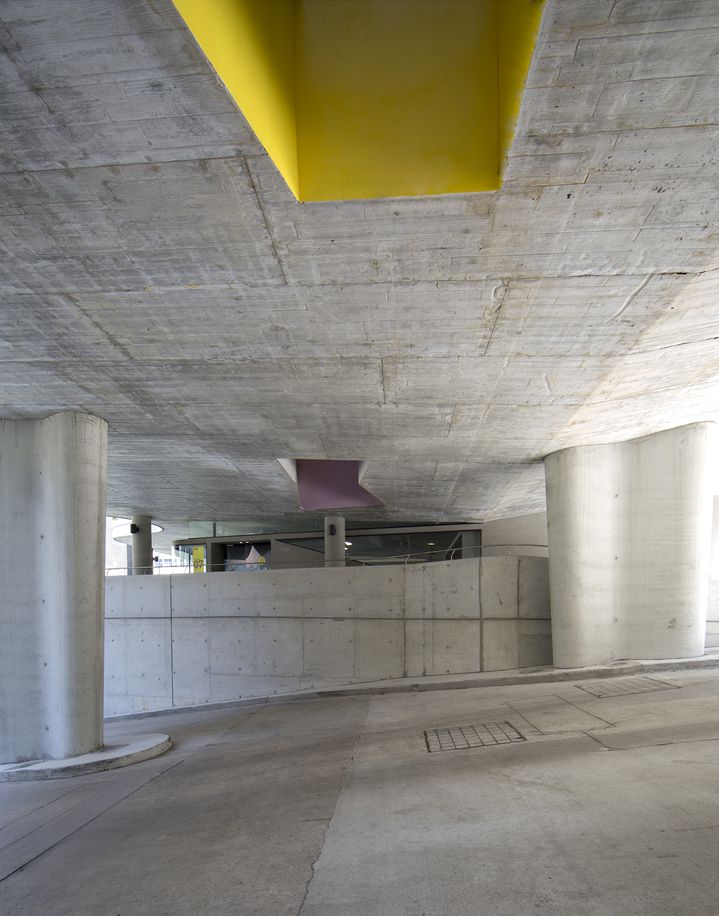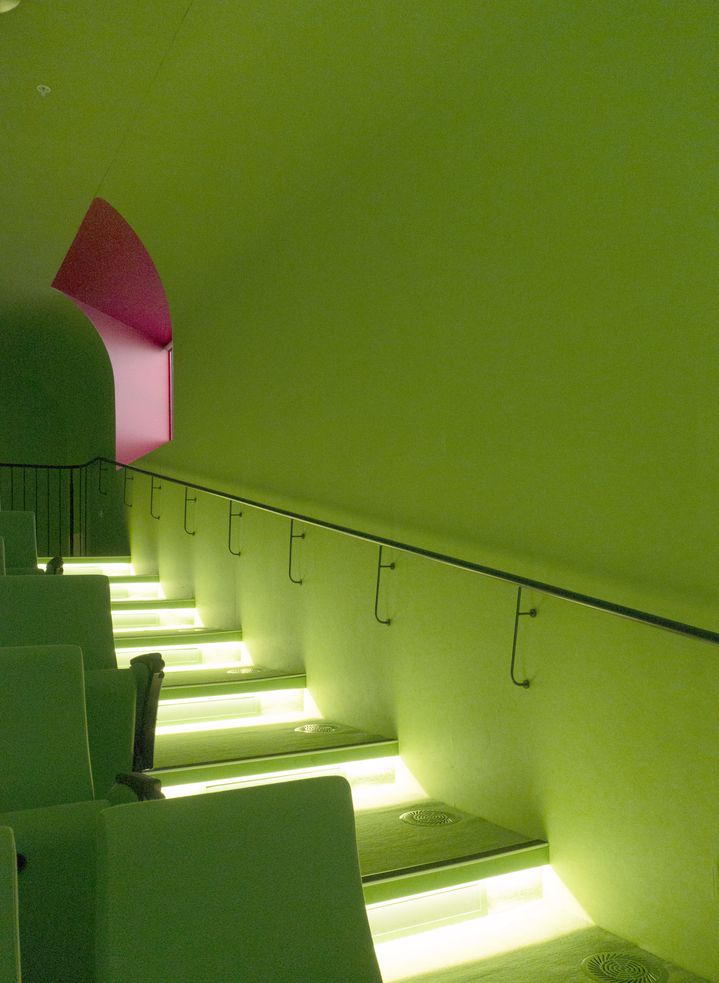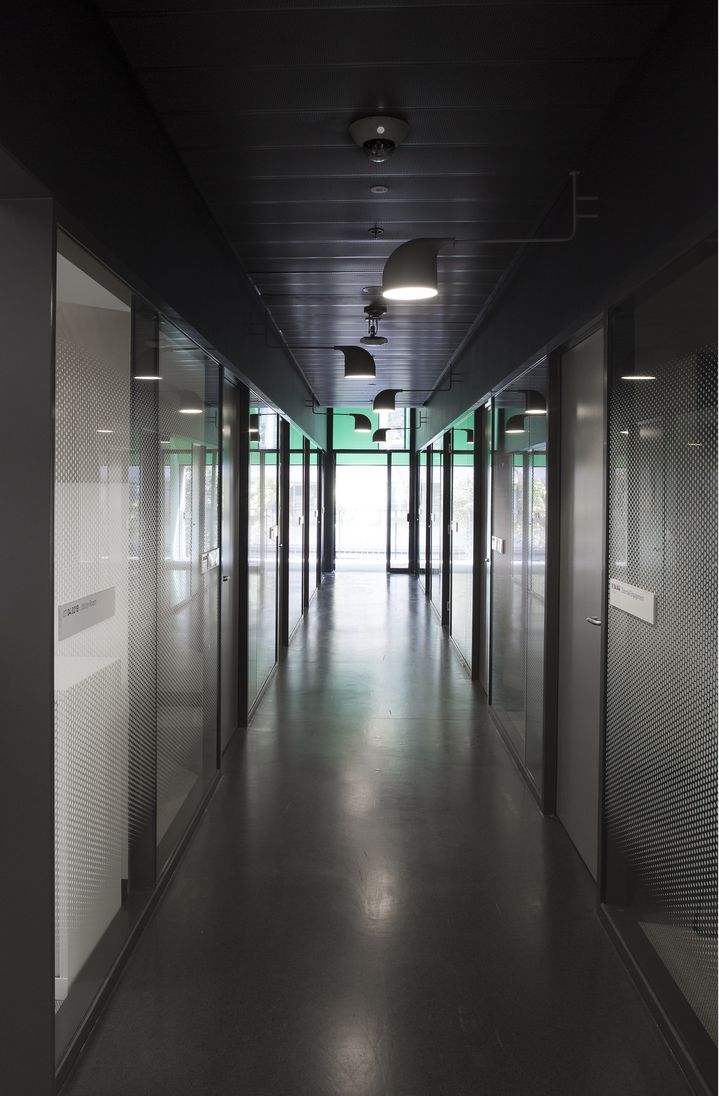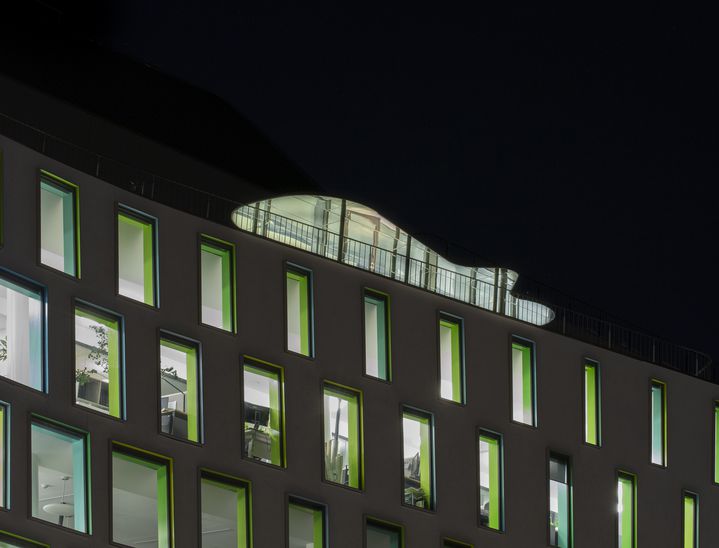 Roslyn St
Commercial
2009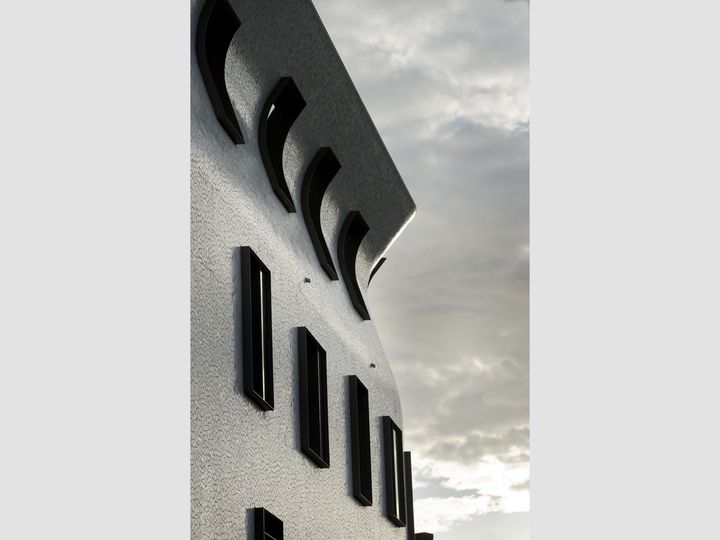 A 4 storey commercial building located in Kings Cross, Sydney. The design includes a ground floor restaurant / bar, and a rooftop garden. The material choice and form are in response to the character of the suburb.
Photographers: Anthony Browell, Peter Bennetts,
Neil Durbach and Julia Charles
2010
AIA Harry Seidler Award for Commercial Architecture
2010
AIA NSW Chapter Sir Arthur G Stephenson Award for Commercial Architecture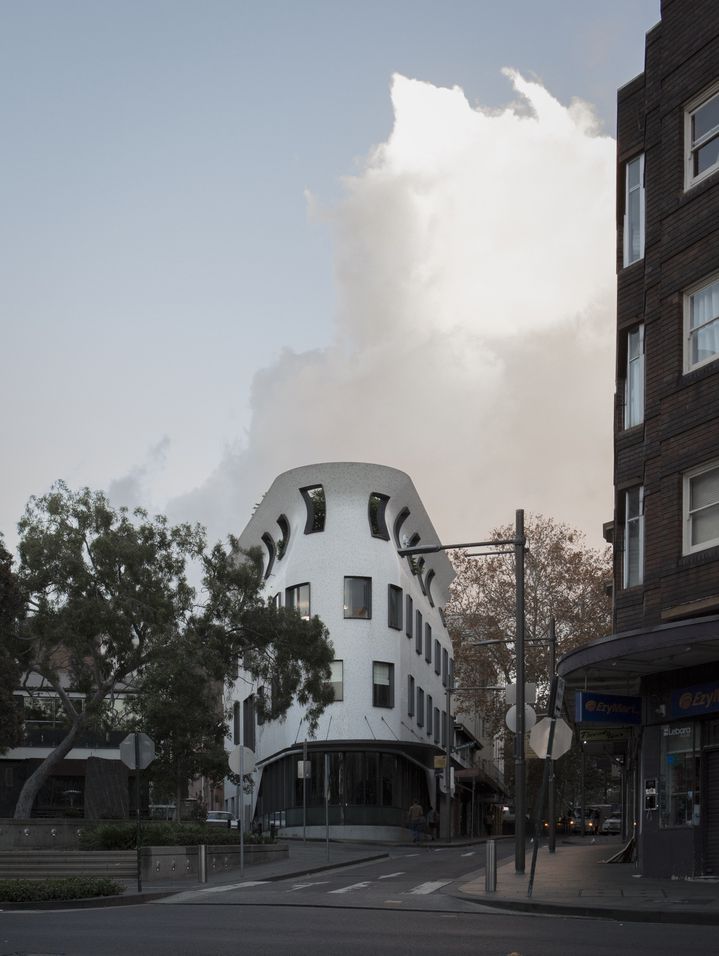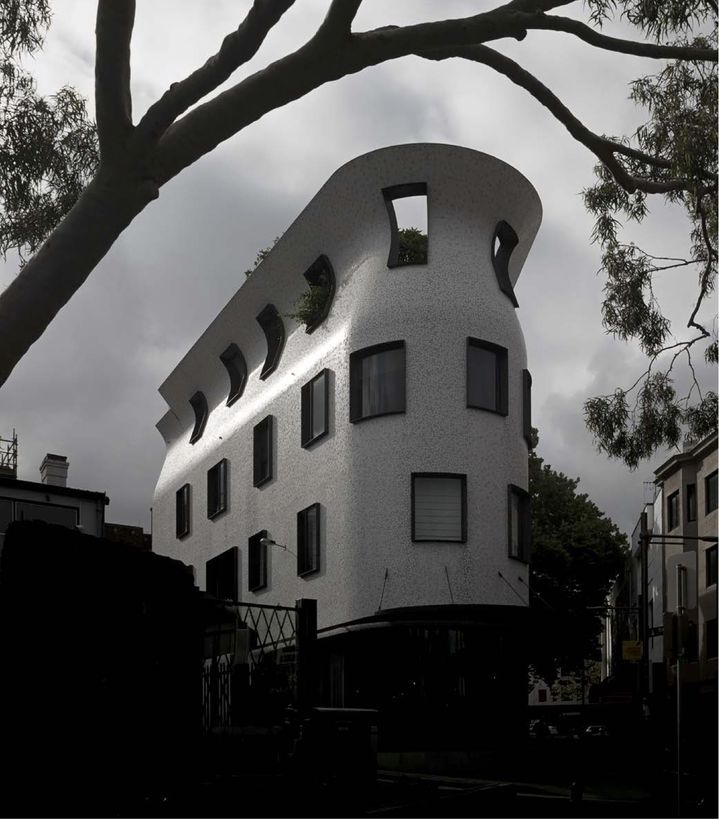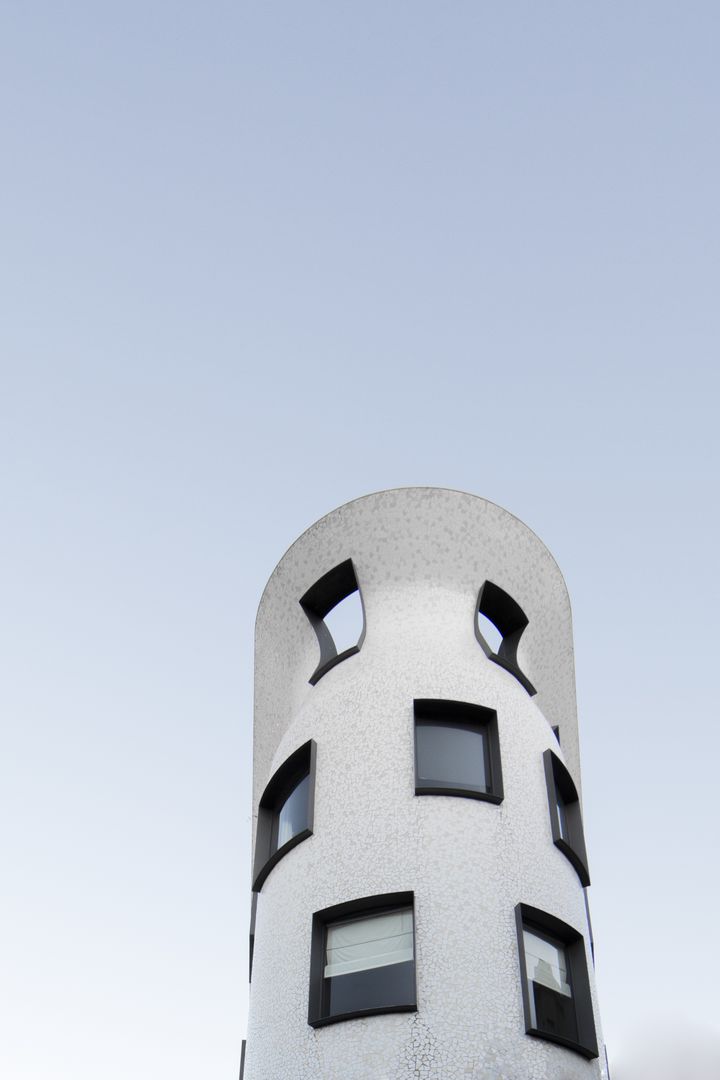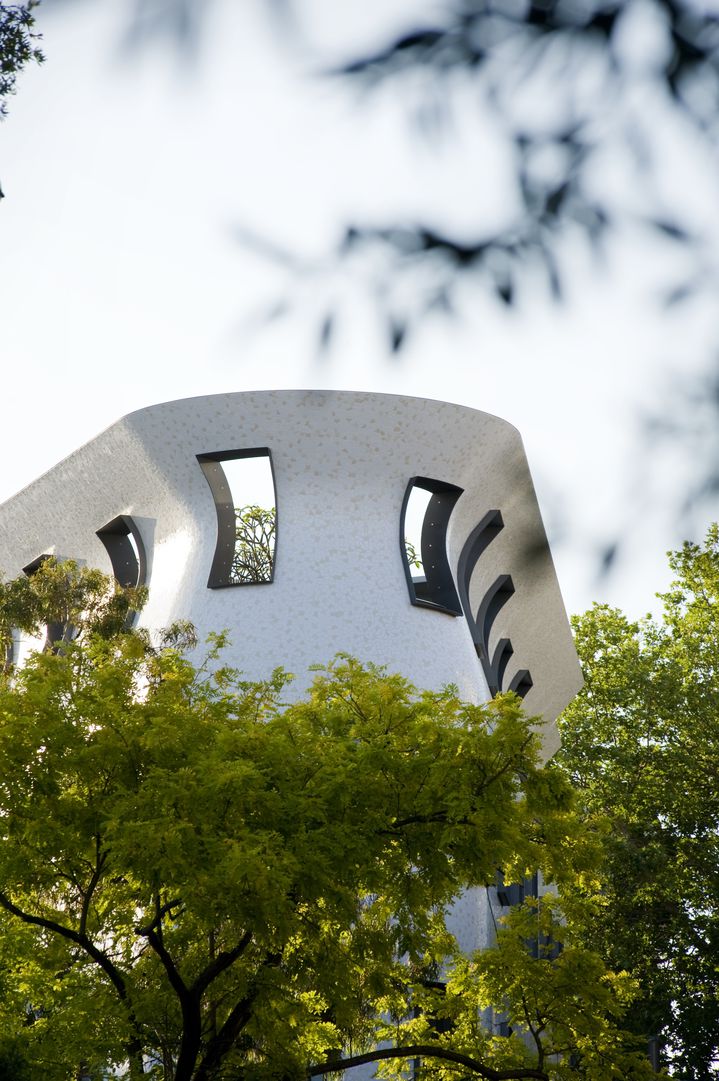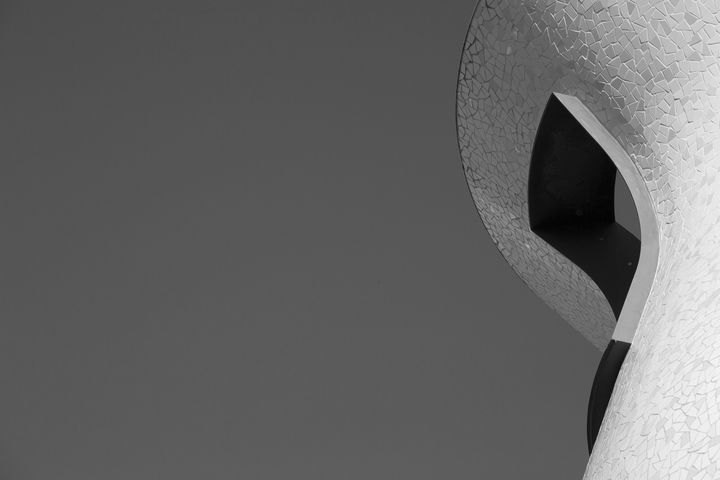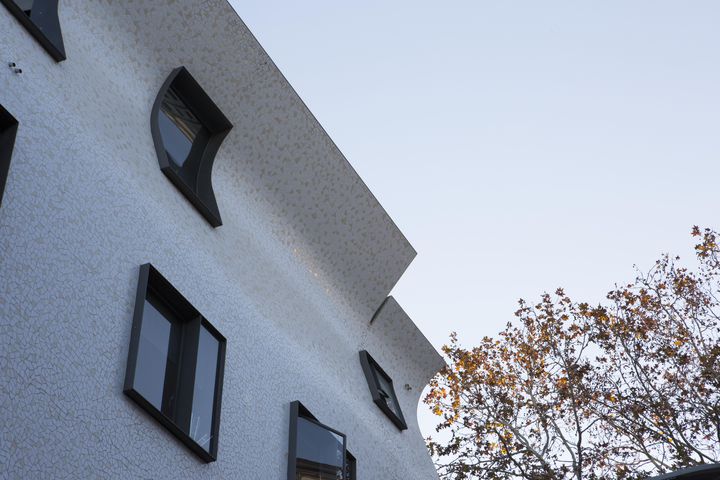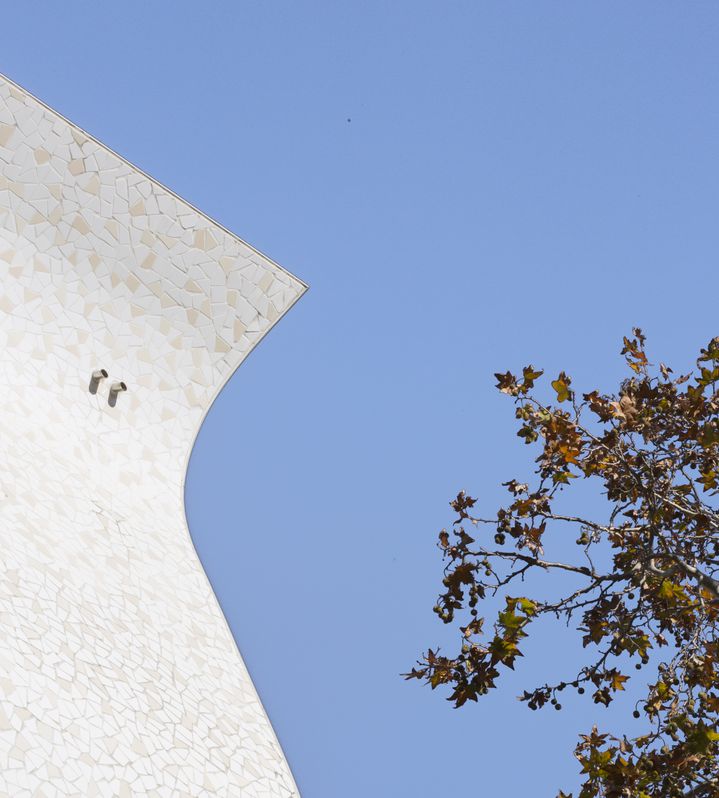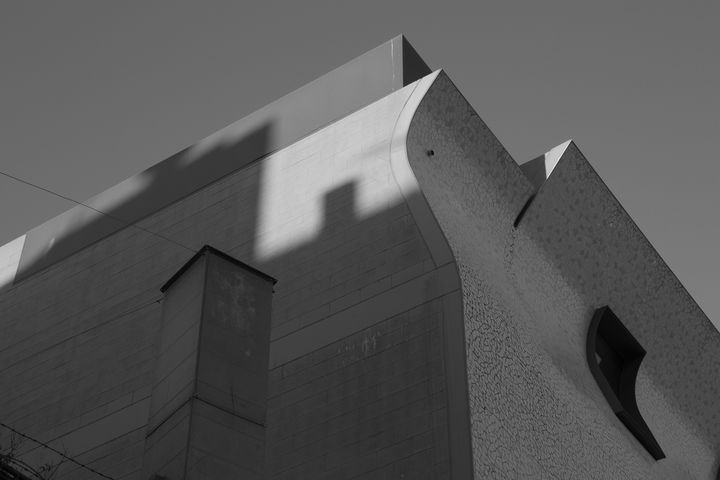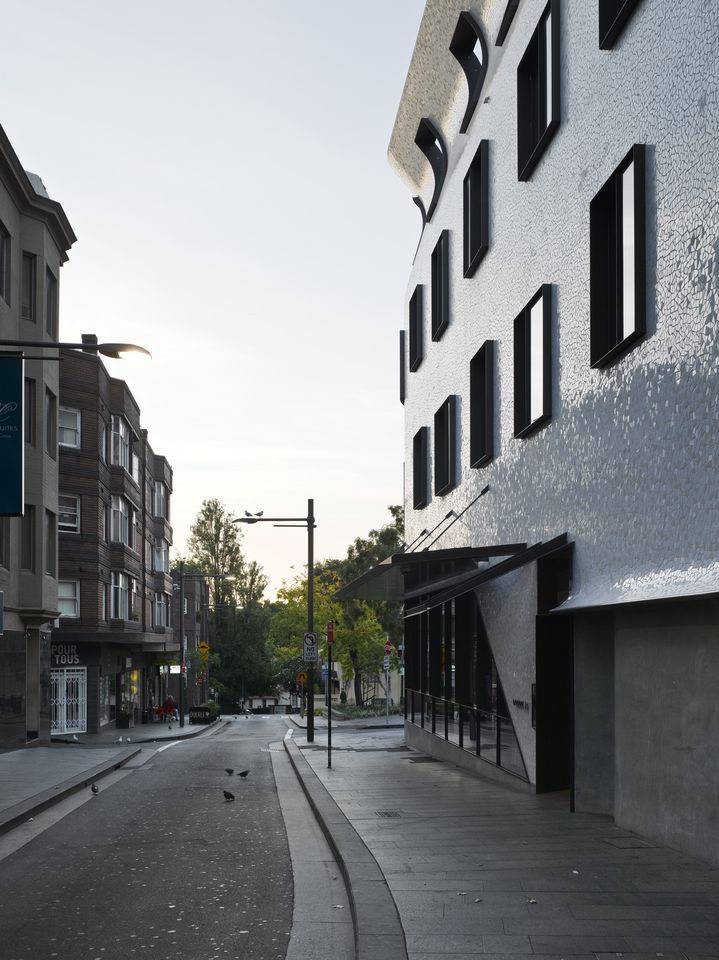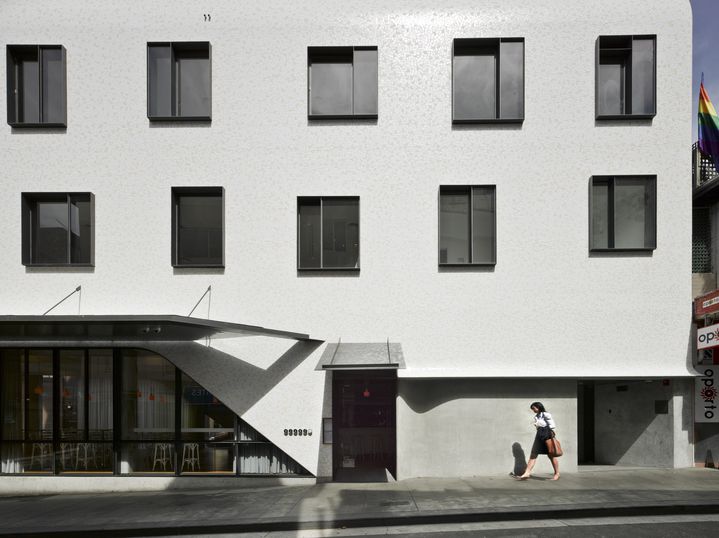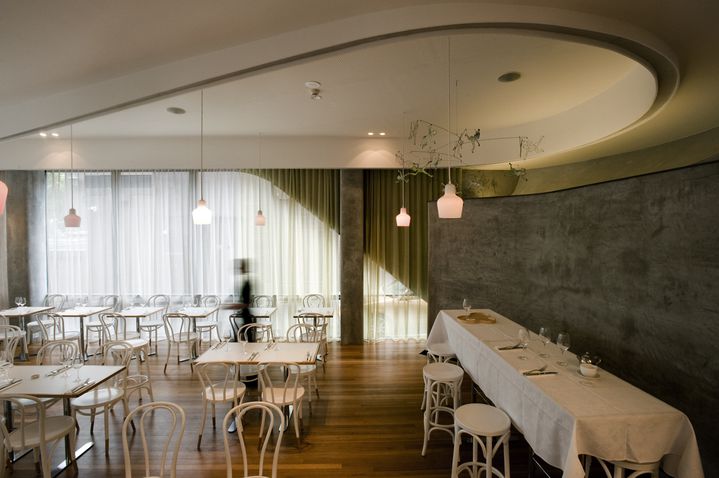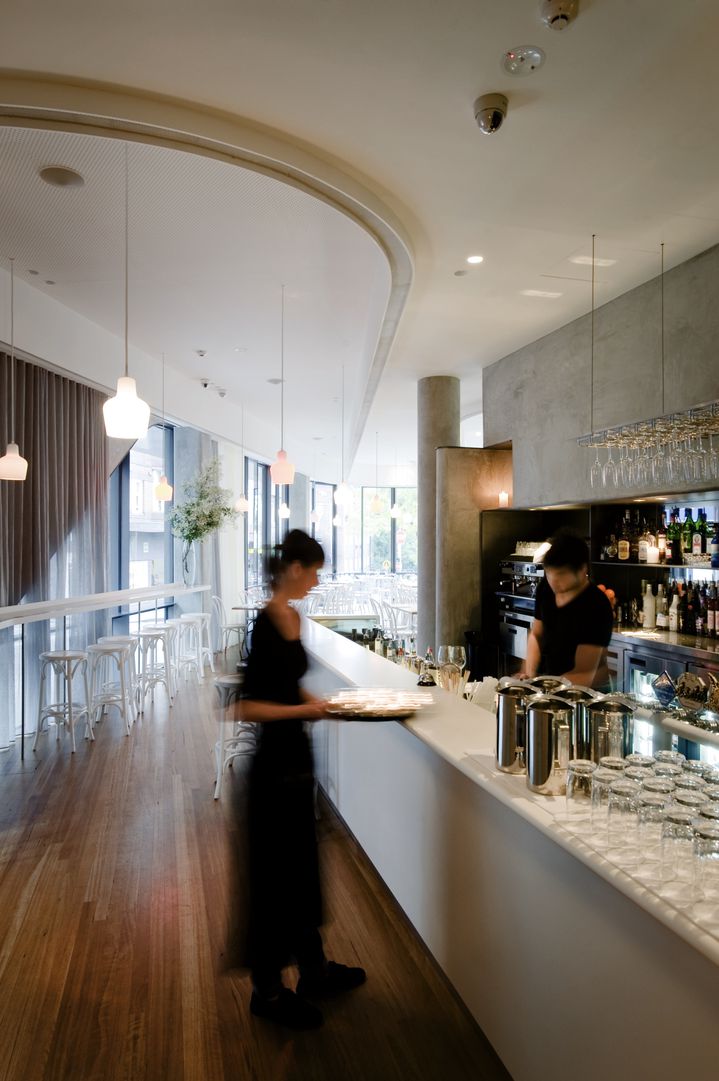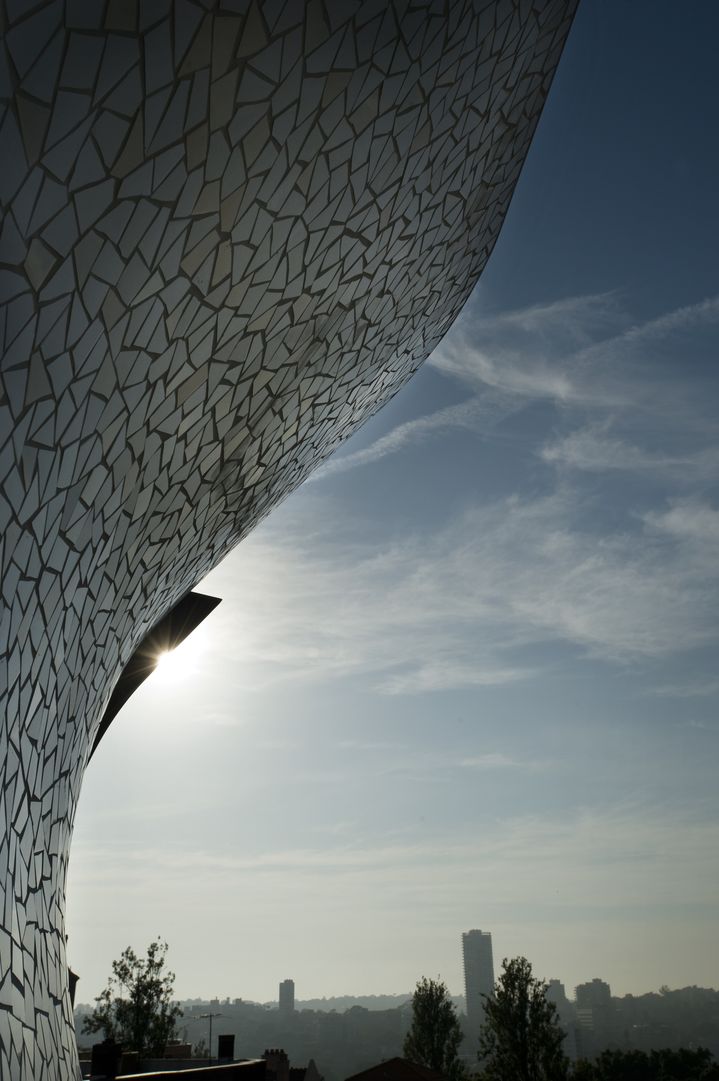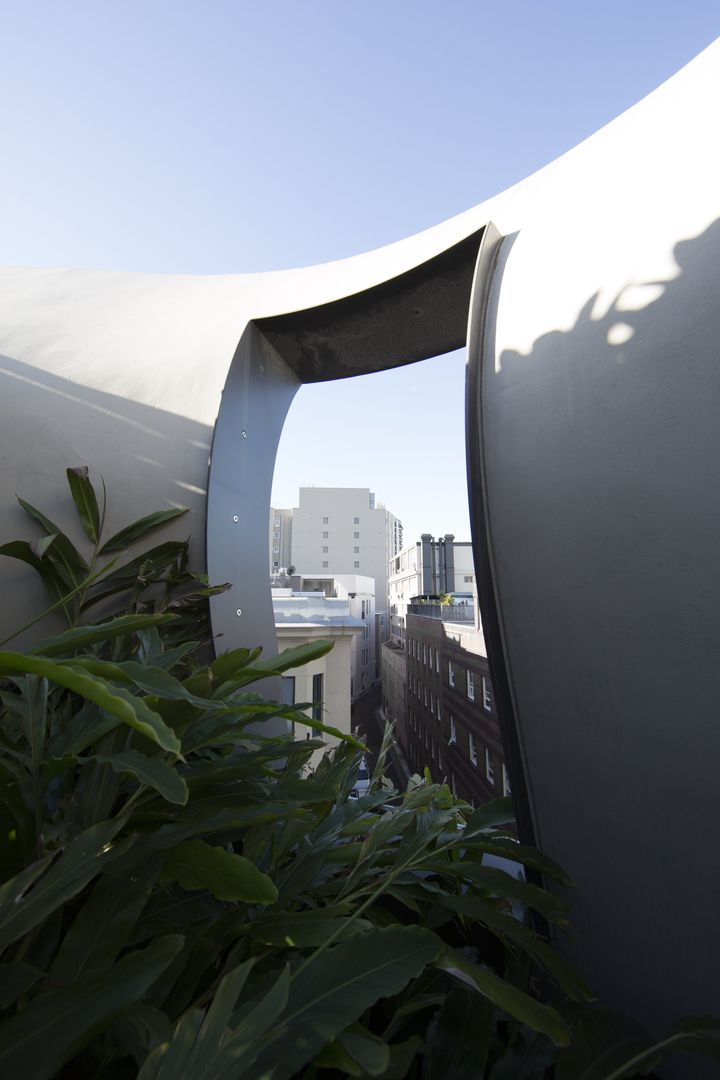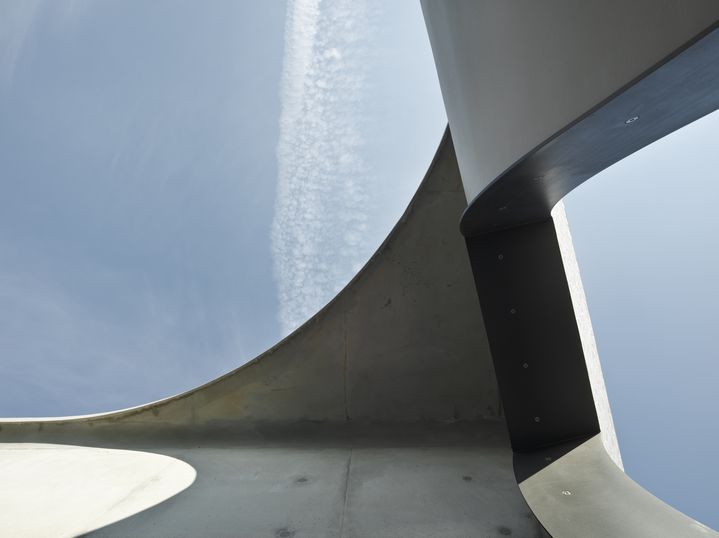 400 Barangaroo Avenue
Commercial
2016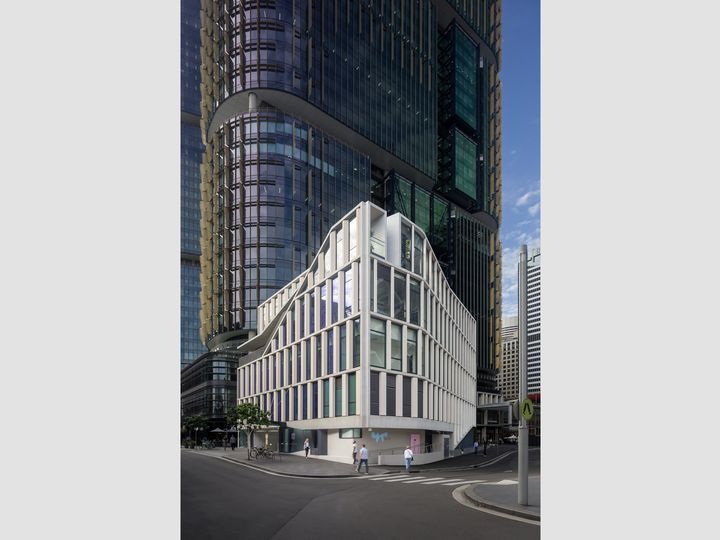 400 Barangaroo Road, Barangaroo ('400') forms part of the entry sequence to Barangaroo South, Sydney's new waterfront mixed-use precinct - a hinge - between the city and the harbour.
This complex trapezoidal site inherited minor public functions of the development, such as car park entry and public toilets, a fixed basement structure and significant services risers within and adjacent to the building.
'400' and its neighbour, Barangaroo House by Collins and Turner, are linked, smaller scale buildings sited in the round between the existing development of King Street Wharf and the commercial towers of Barangaroo South. Their shared materials palette of timber, planting and concrete combine to enliven this new pedestrian precinct, adding a delicacy of scale in counterpoint to their massive neighbours.
The action of the building is brought to the surface, through the external wrap around stair, cutting through the façade and linking every floor to the ground plane. The stair is engineered to act as a required second fire egress, maximising the use of the floor plates within. Each entry is figured with unique outlooks, levels, signage seats and planters. Cold shelled at the time of completion, '400' now houses a bookshop, café, bar, ferry office and gym.
The stair, a vertical, overgrown promenade ends in a rooftop bar and sheltered garden courtyard. A series of circular roof openings, carved out of the concrete ceiling, act as frames for rooftop planting, and as lenses to view the city above.
The façade is constructed of stacked, angled and offset timber columns, grading from dense at the base to lighter at the top.
In pure elevation the façade appears open, in obtuse views, the timber appears more solid and prominent. The timber boxes are made from accoya, a sustainable softwood that, through a process of non-toxic acetylation (loosely a kind of 'pickling'), acquires properties of stability and longevity.
To the East the façade curves and cants back, a gentle, embracing gateway to the new Barangaroo South precinct.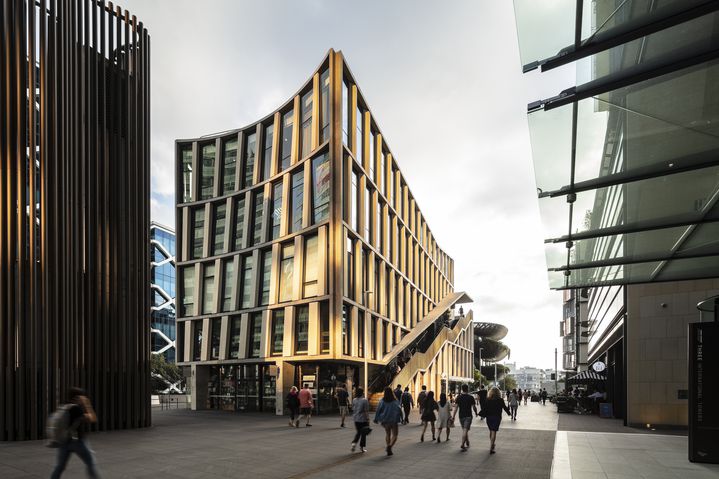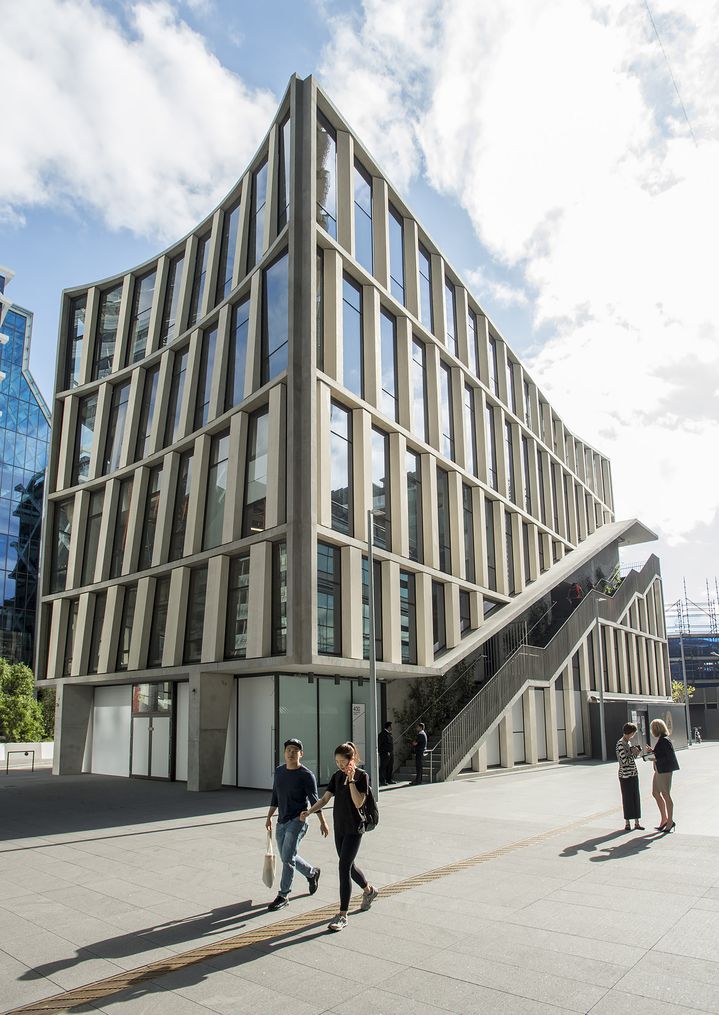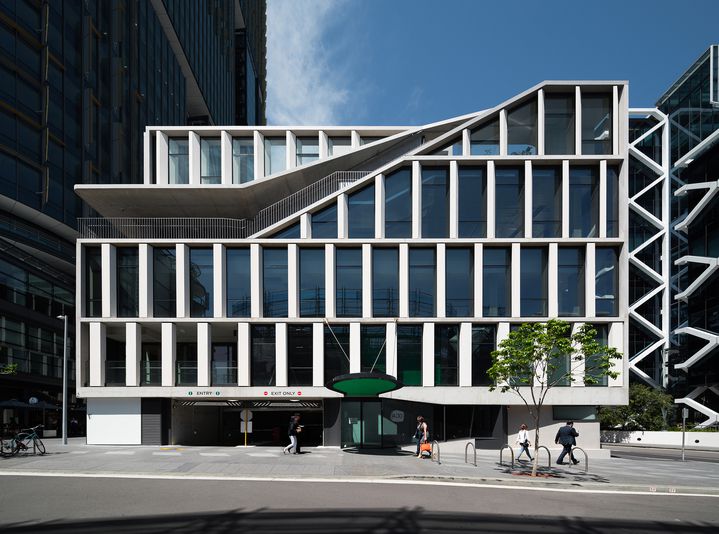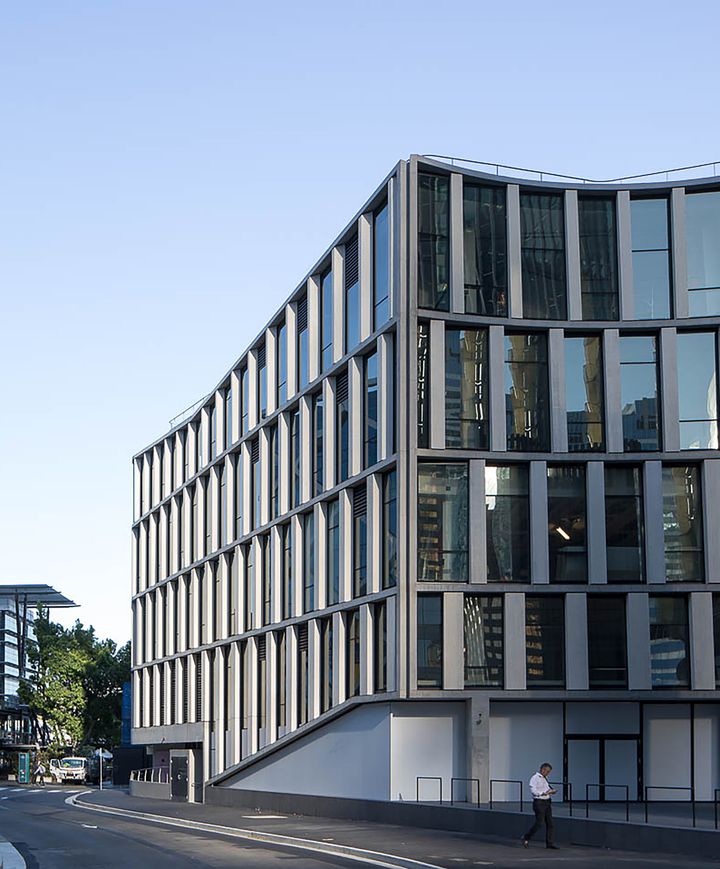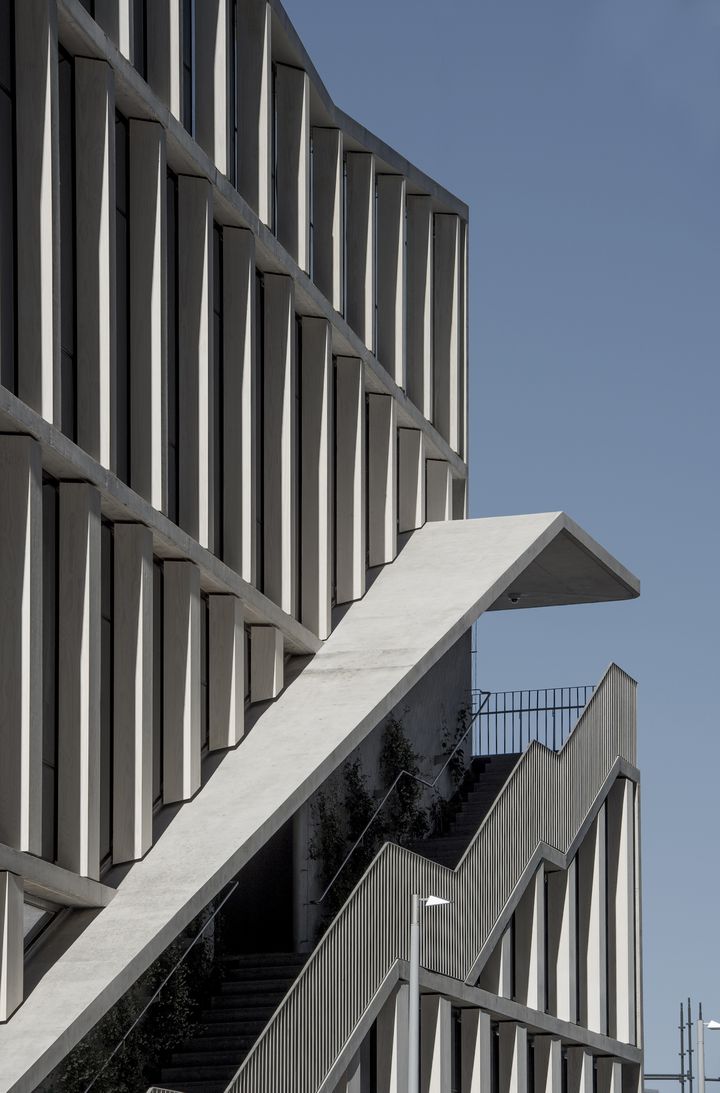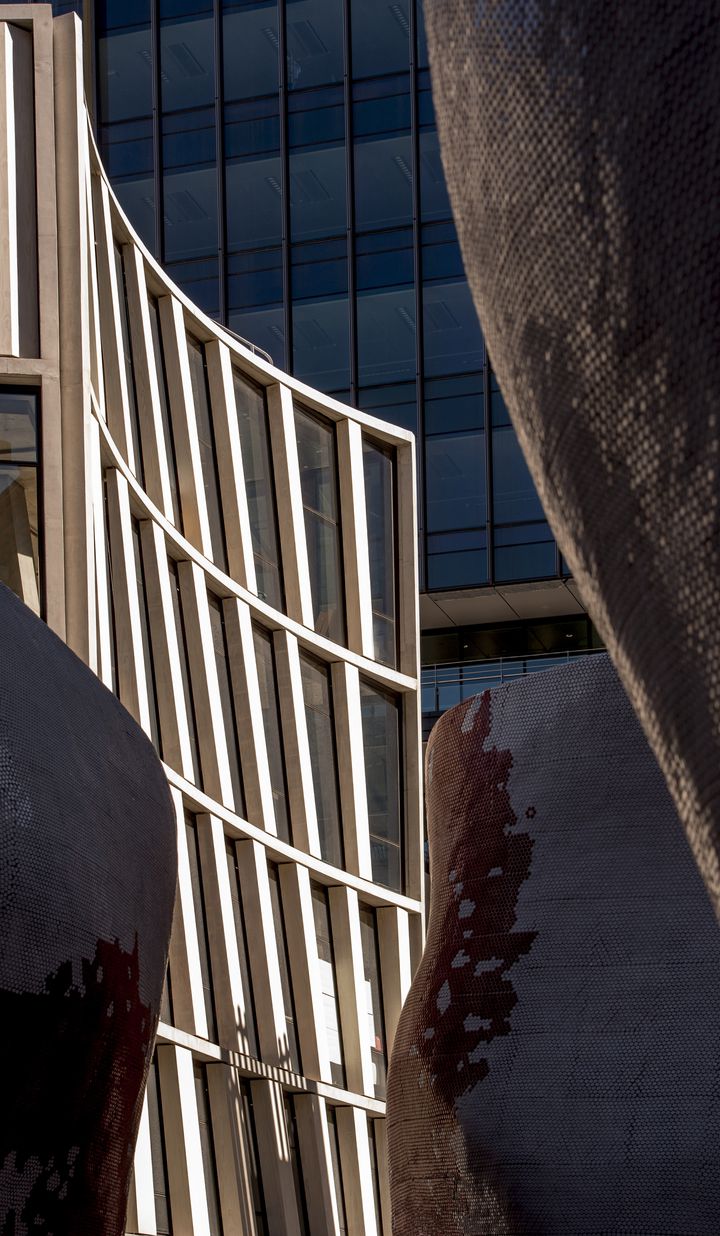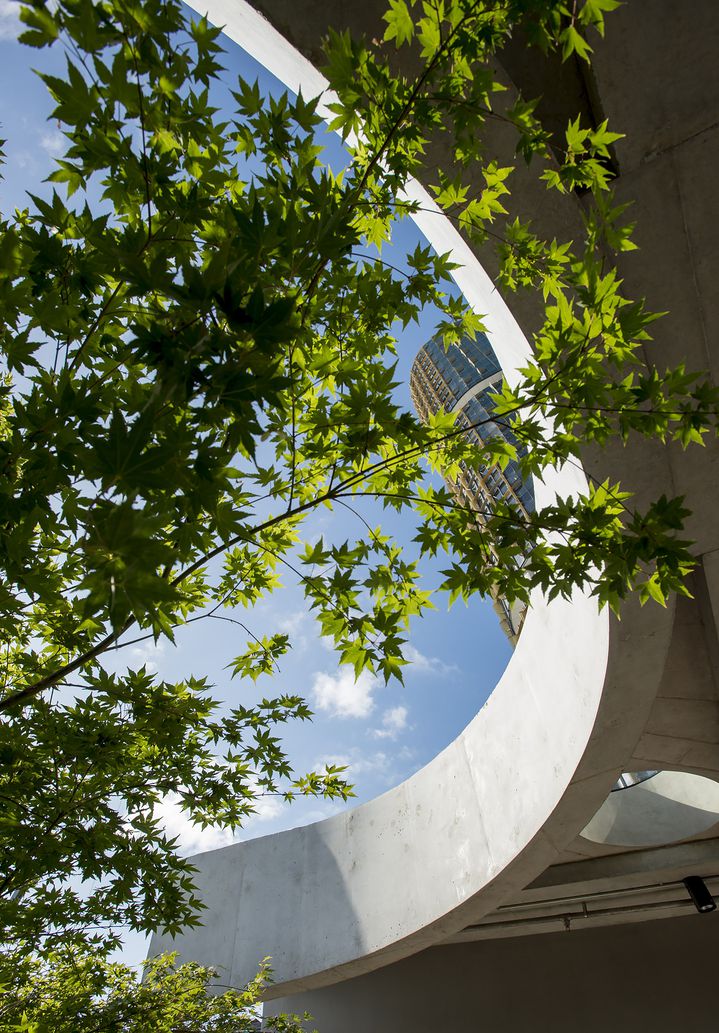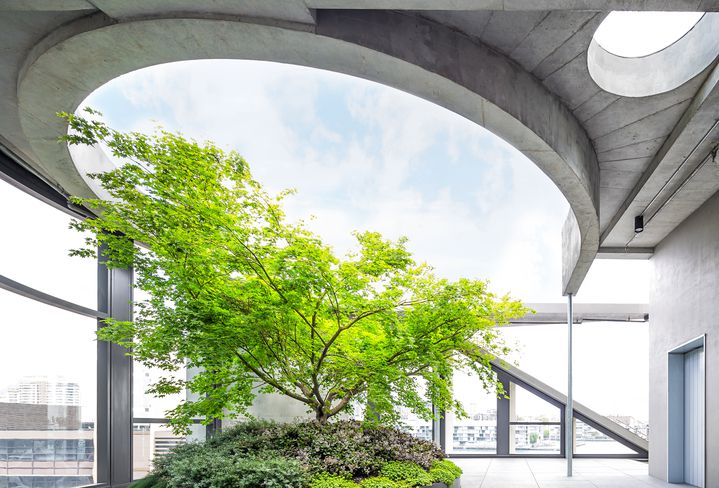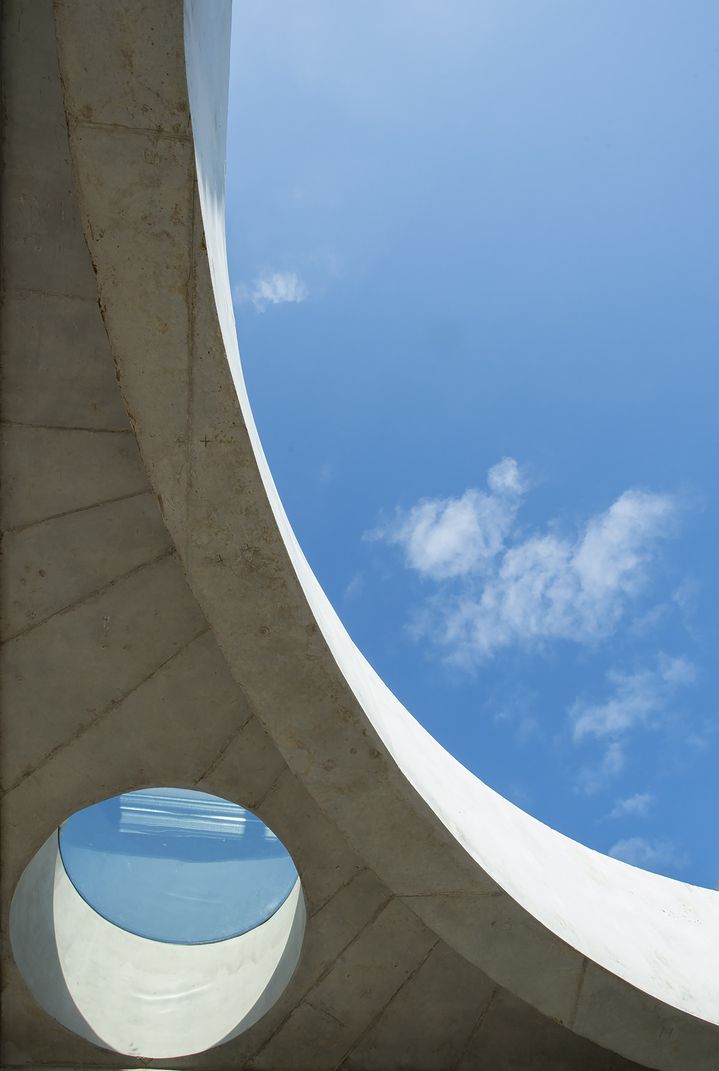 The Garden House
Residential
2010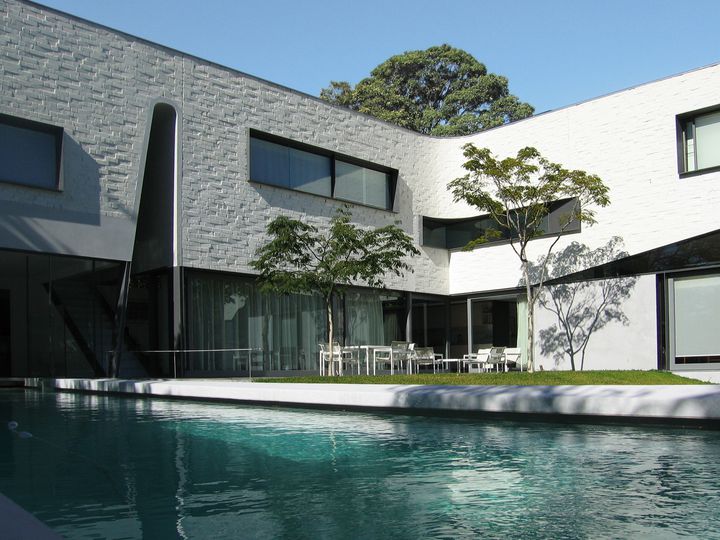 The house hugs the sloping rear boundary, orienting to the northern sun and a new garden with established trees. It has is a simple L-shaped plan, both containing and extending into the stepping garden. An internal garden court is hidden in the depth of the plan, bridging between the floors and inverting the line of inside and outside. The brick facade is given a fabric like quality through its pattern, texture and treatment. The underside of this looping facade tilts and lifts, admitting light and views to the ground floor public rooms, through clerestory glazing.
Photographers: Peter Bennetts, Anthony Browell, Julia Charles, Neil Durbach and Camilla Block
2011
AIA Architecture Award for Residential Architecture
2010
Horbury Hunt Winner
2012
Living in Sydney, Taschen
2011
New Directions in the Australian House, Pesaro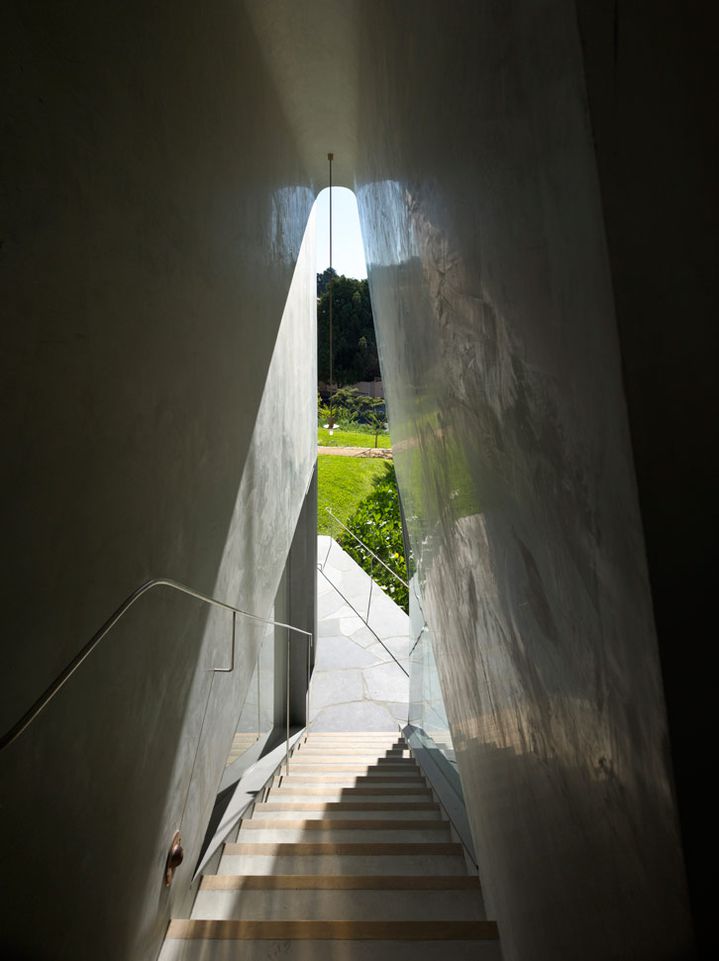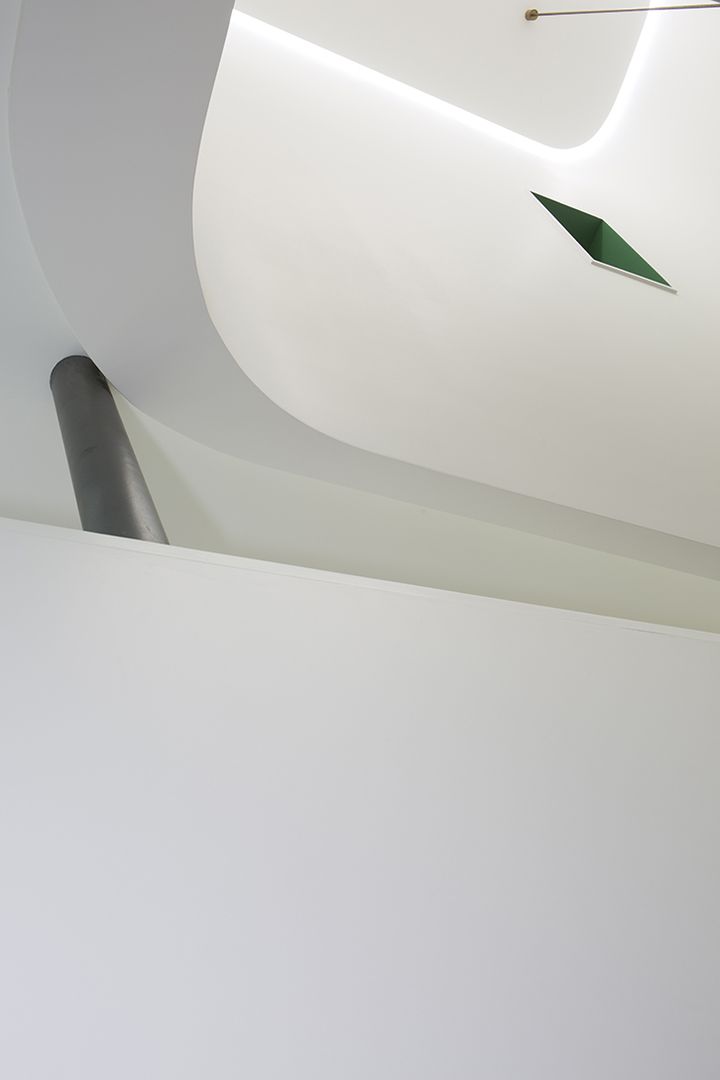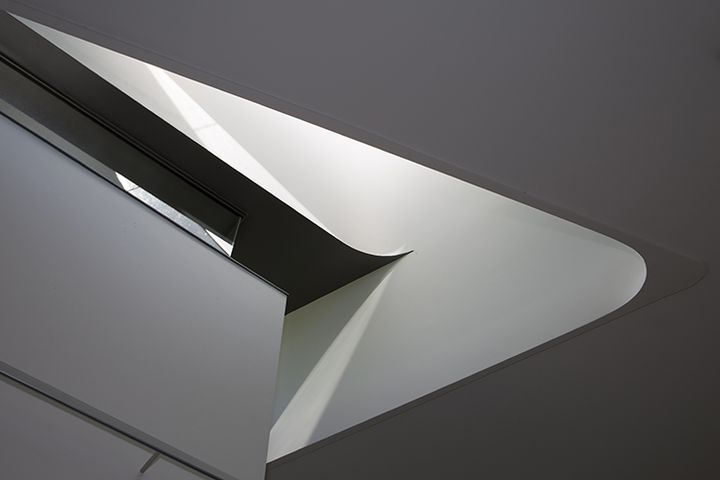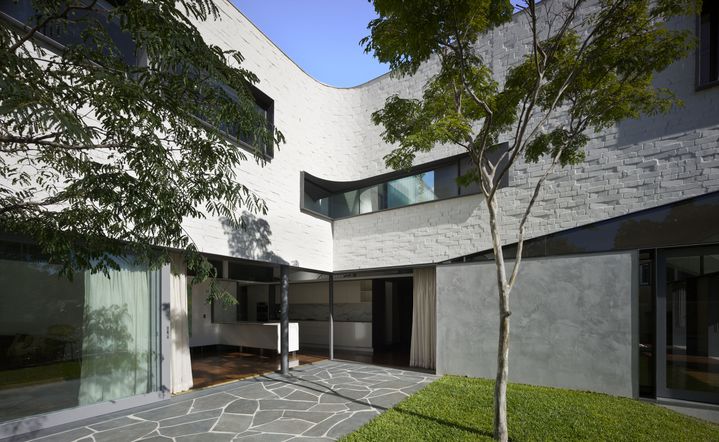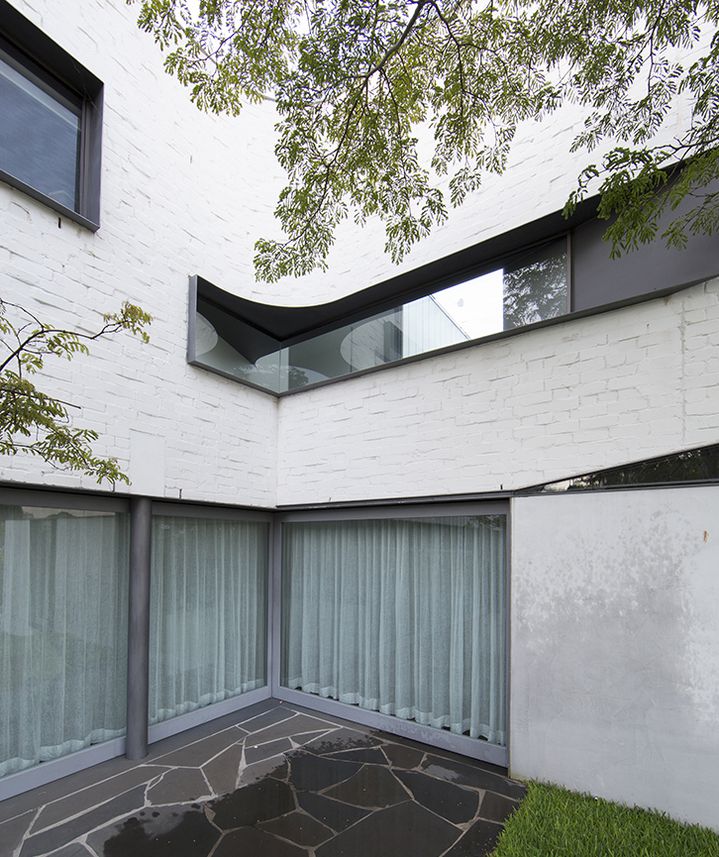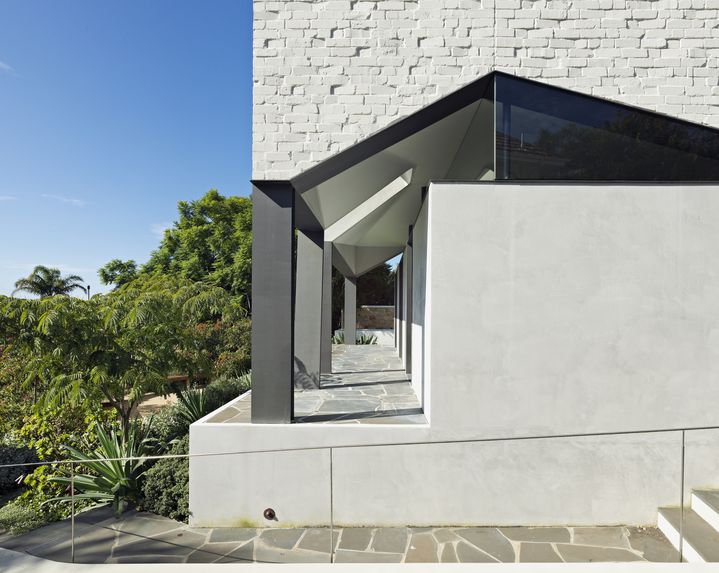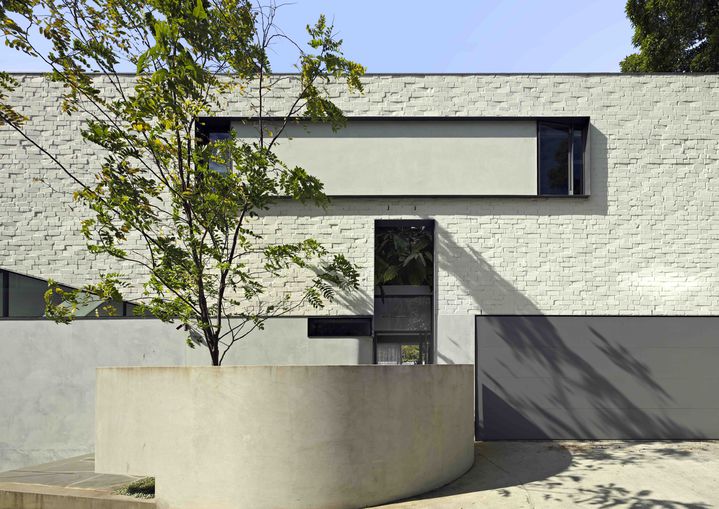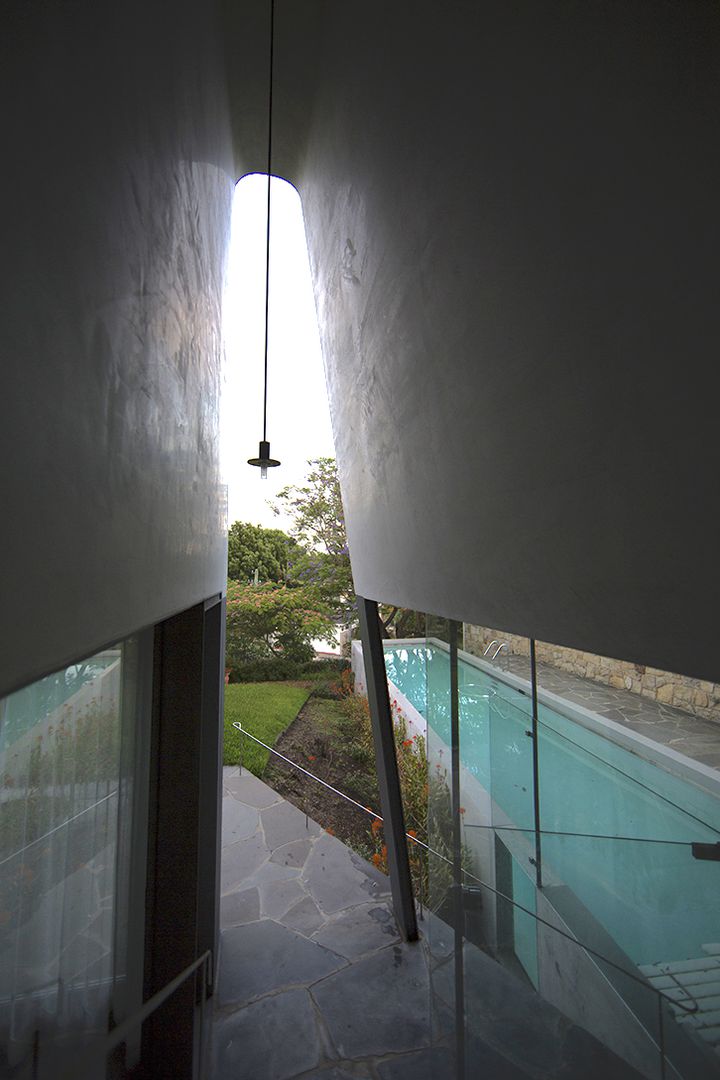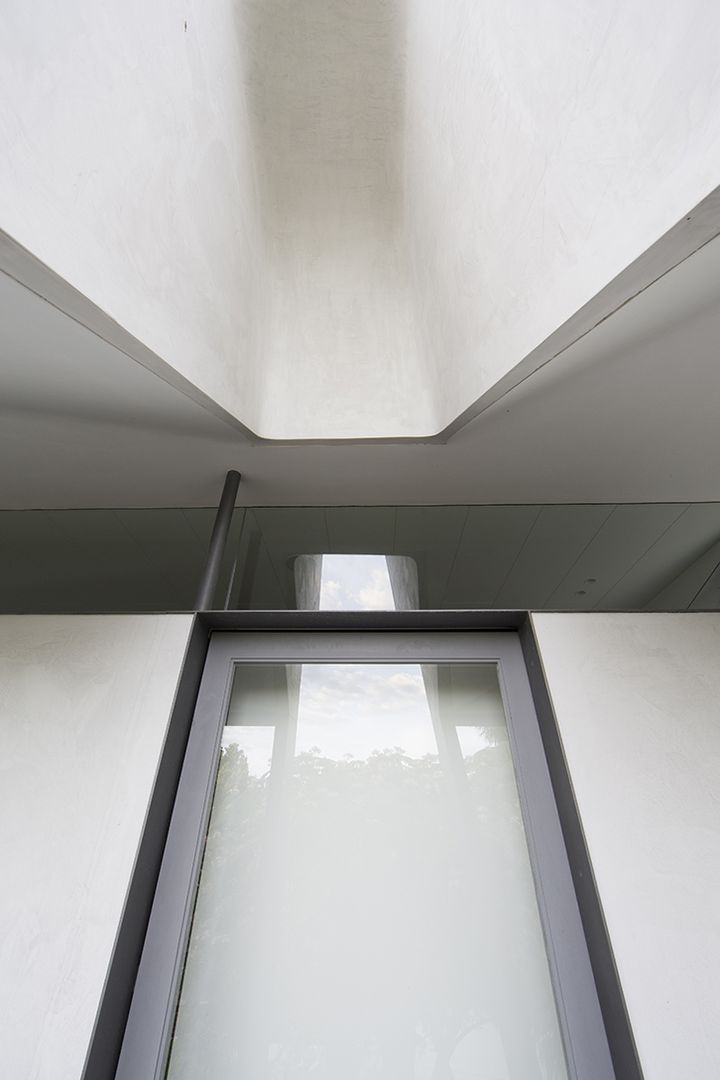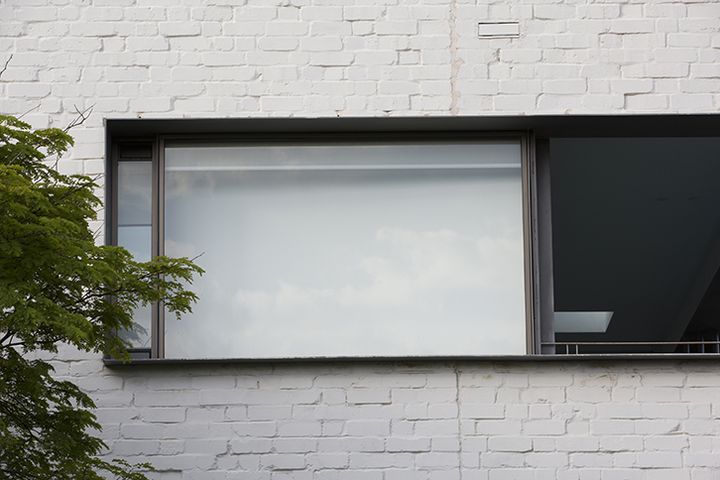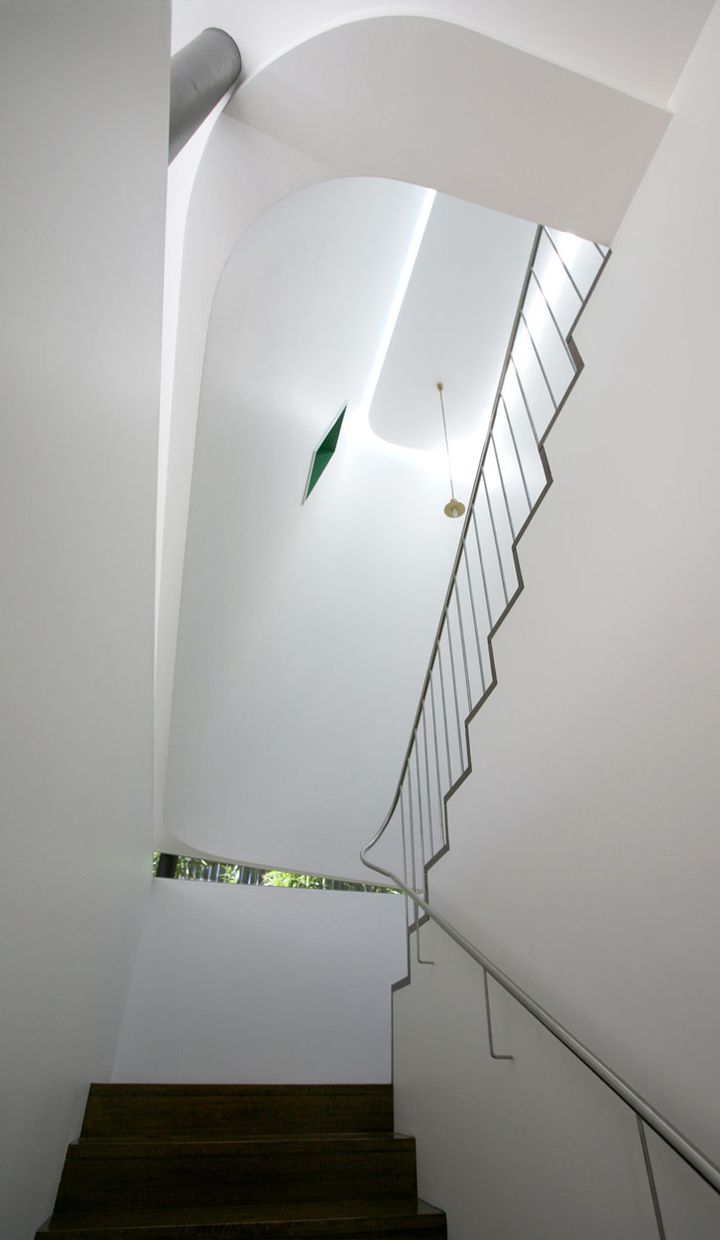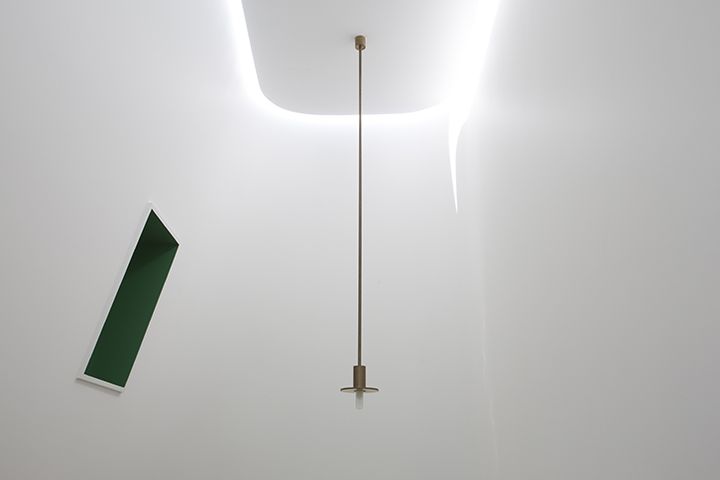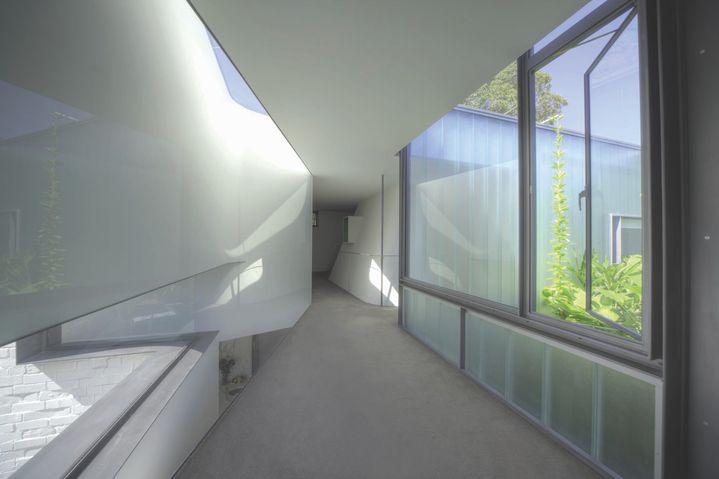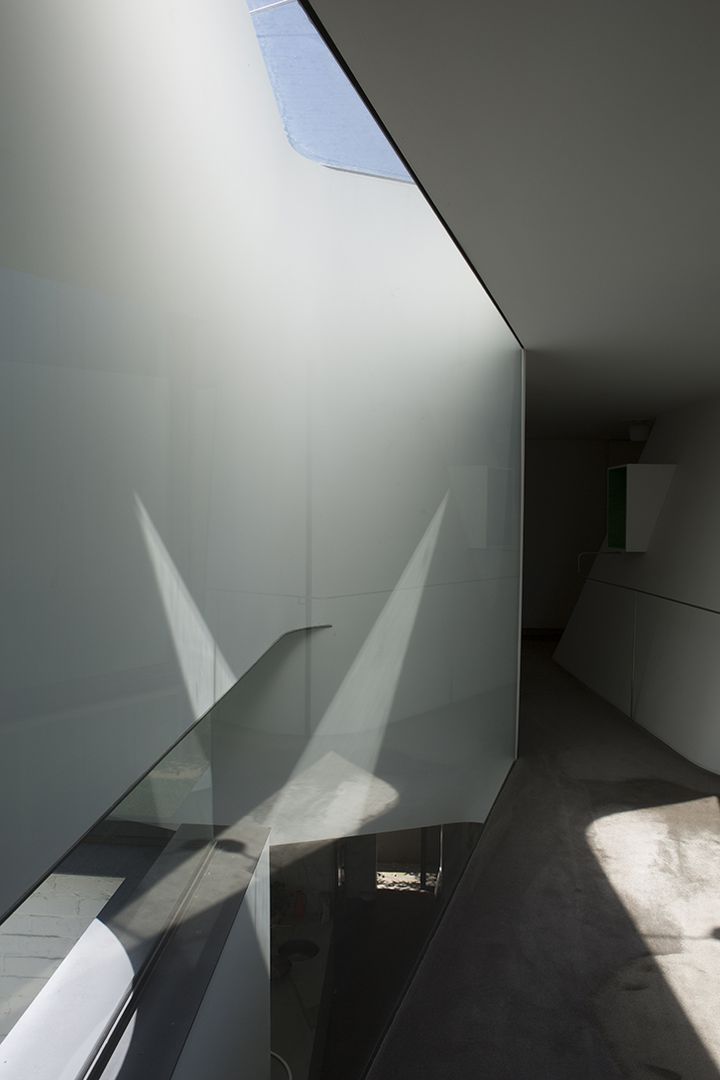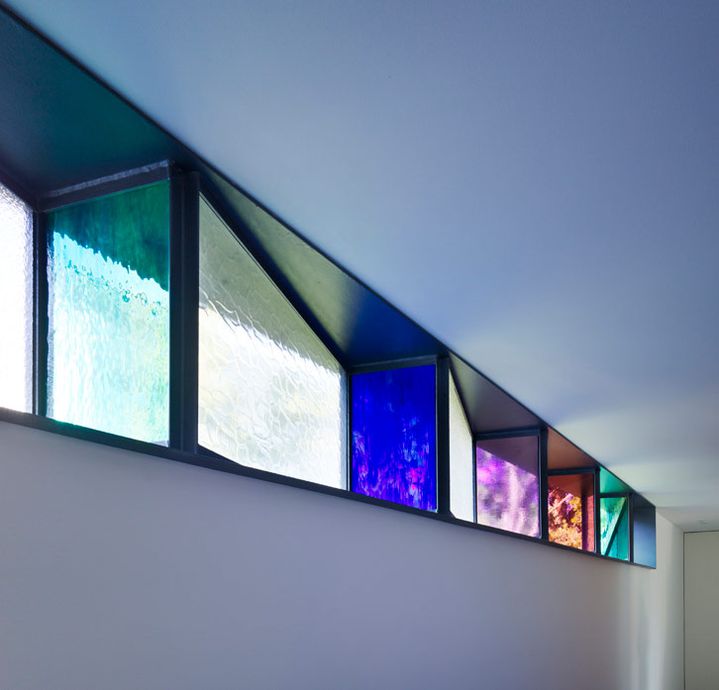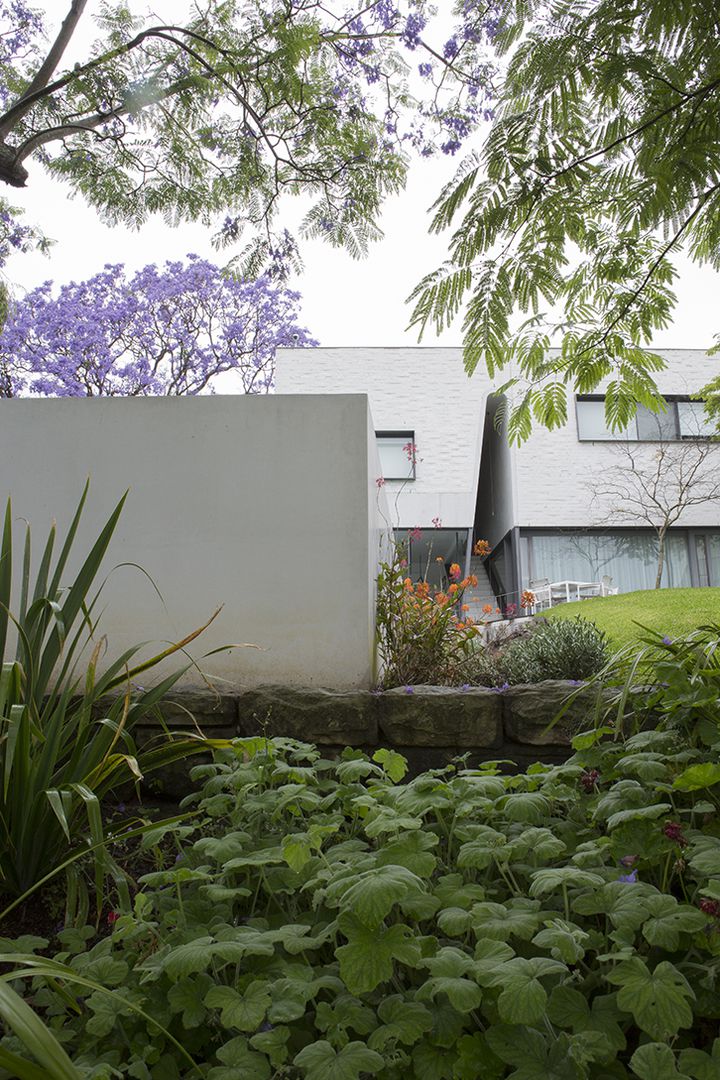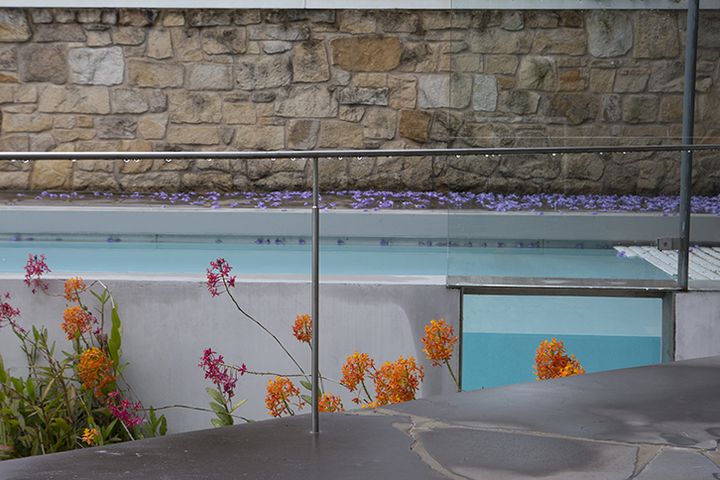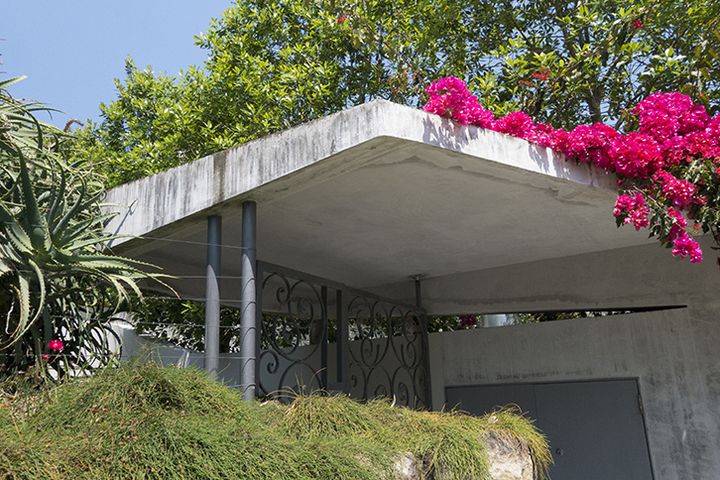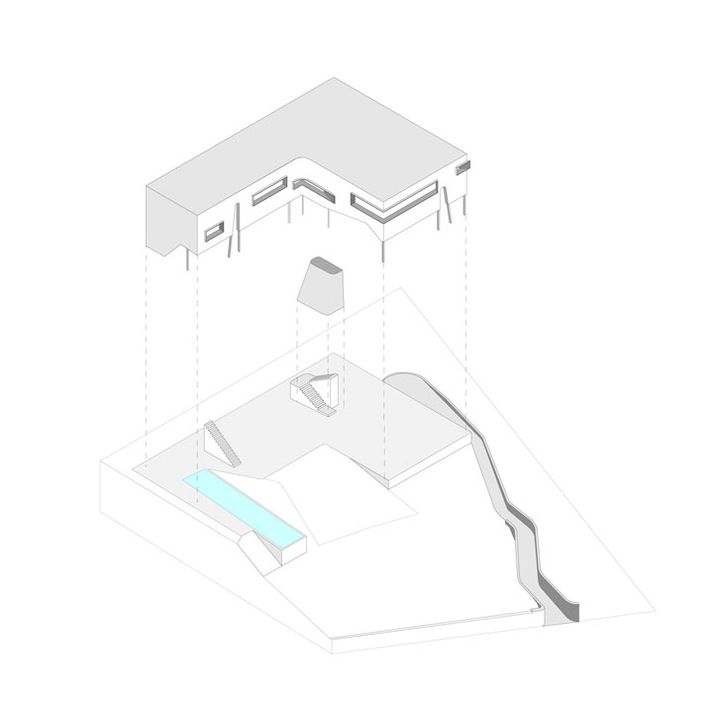 Sussan/Sportsgirl Headquarters
Commercial
2008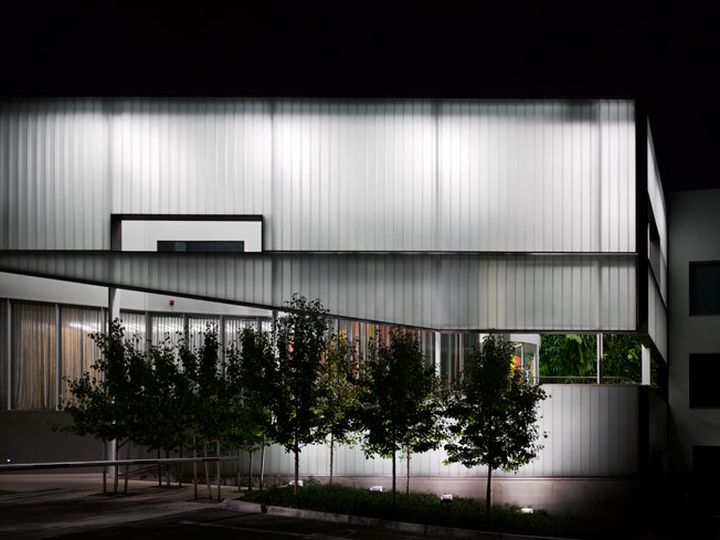 5000 sq.m Offices, private art gallery, 3000 sq.m carparking, corporate dining room, boardrooms and studios.
Photographers: Peter Bennetts, Brett Boardman and Patrick Bingham-Hall
2009
AIA Victoria Sir Osborn McCutcheon Award for Commercial Architecture
2009
RAIA National Award for Commercial Architecture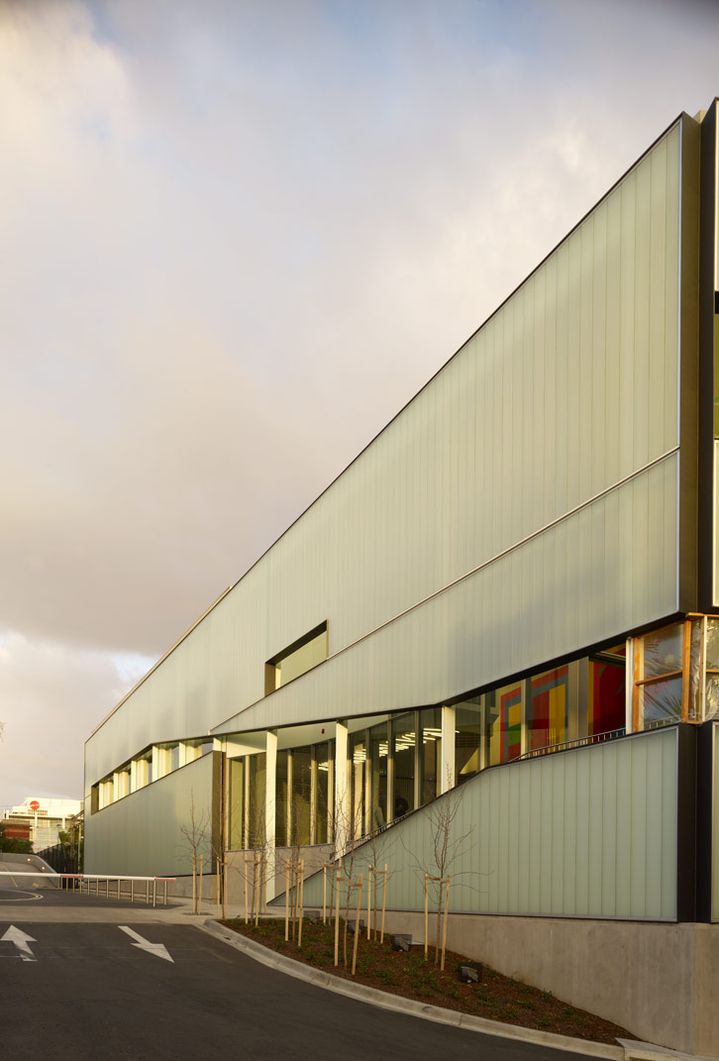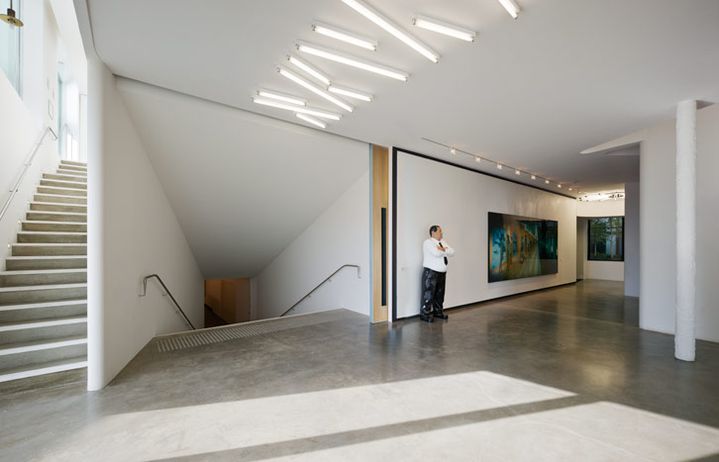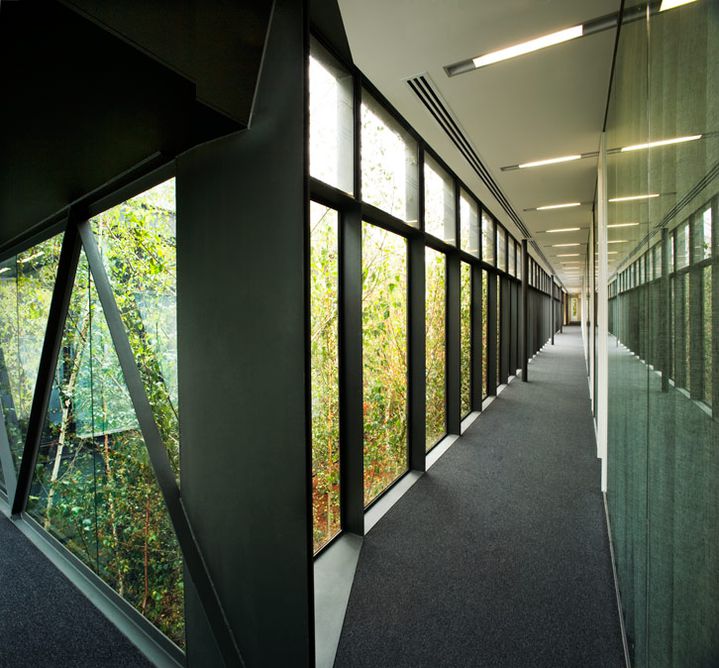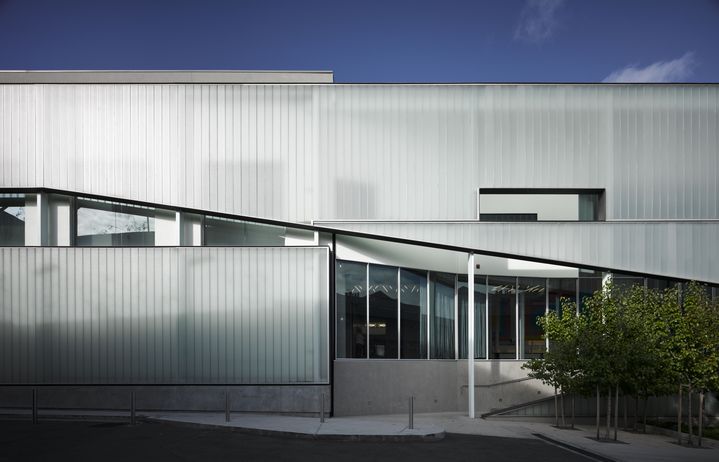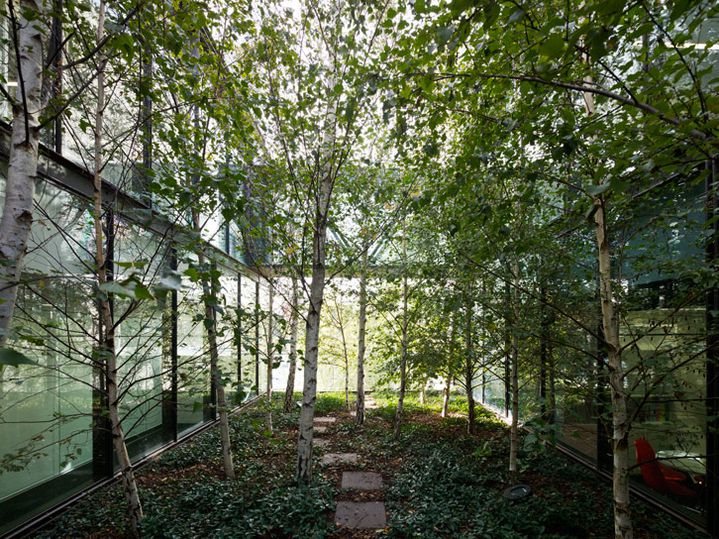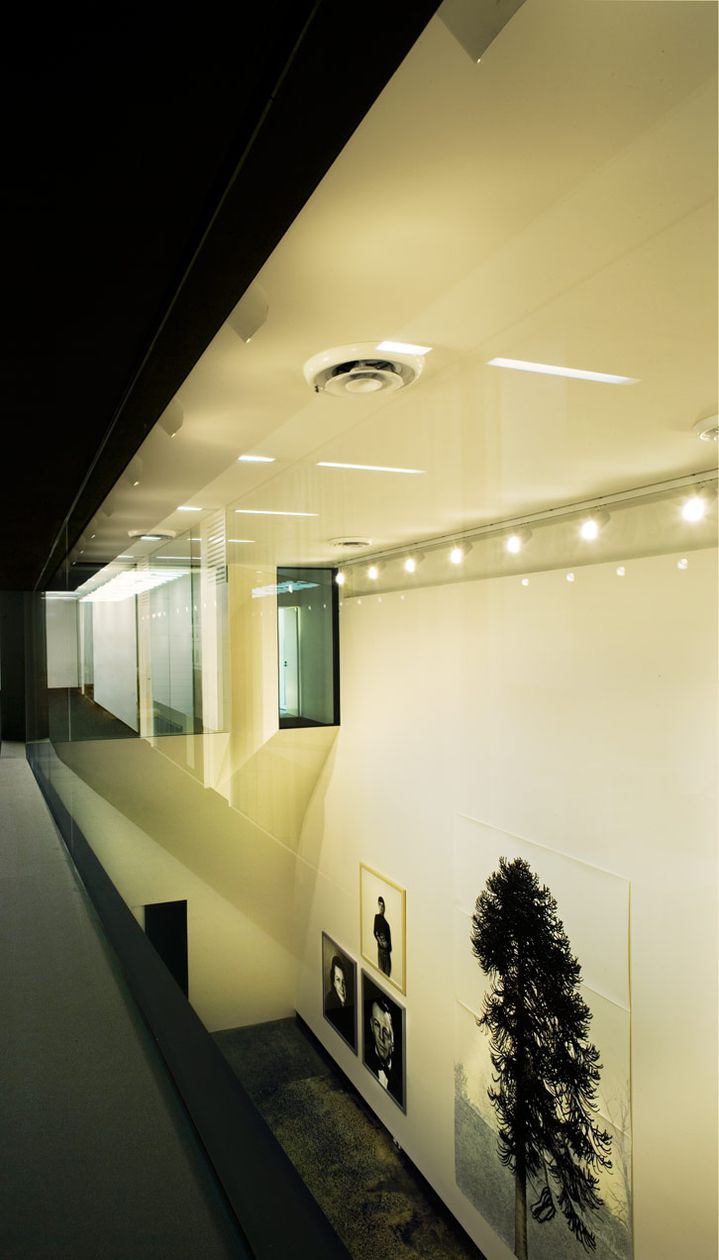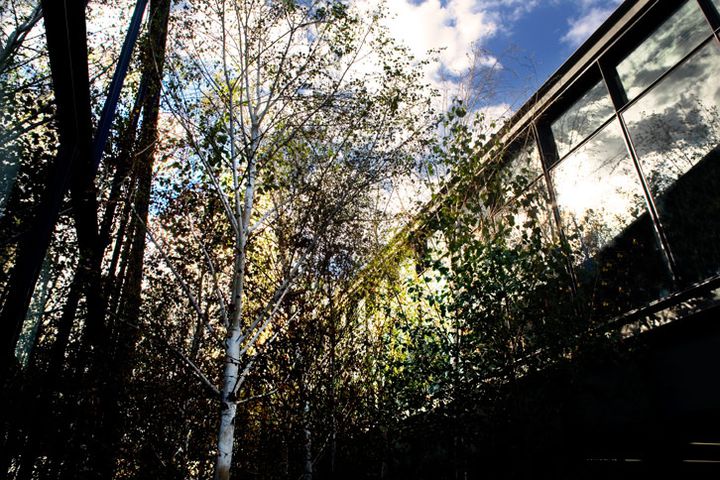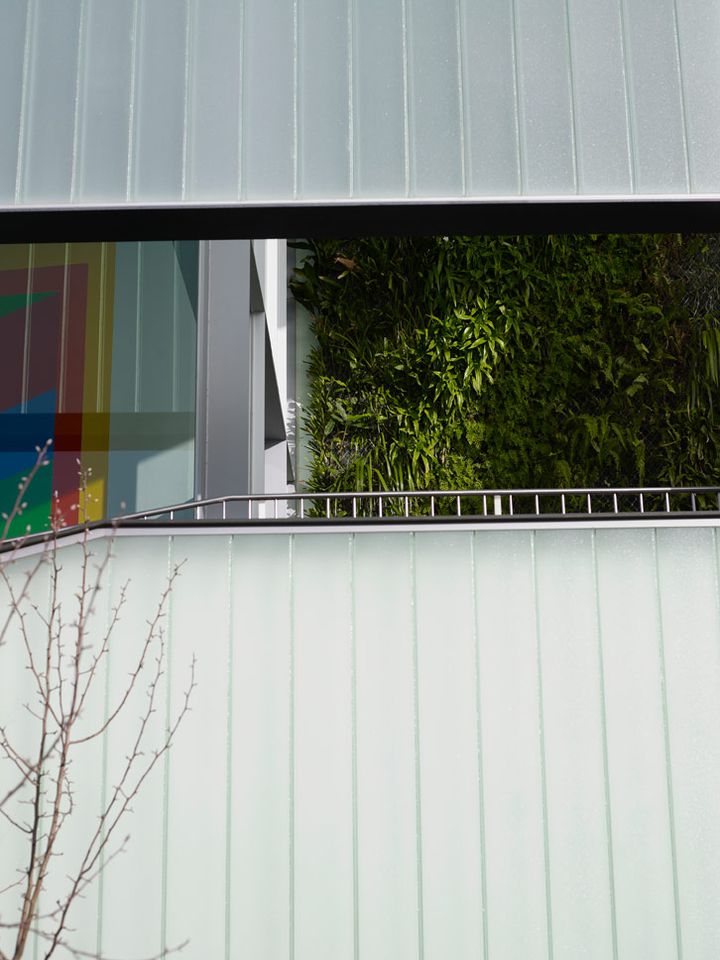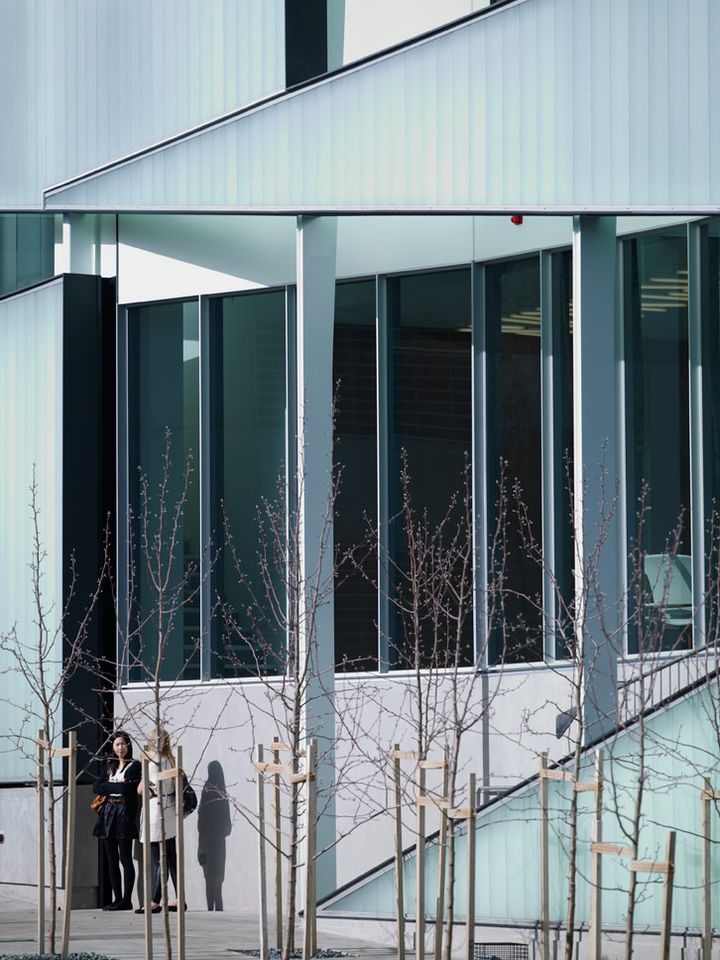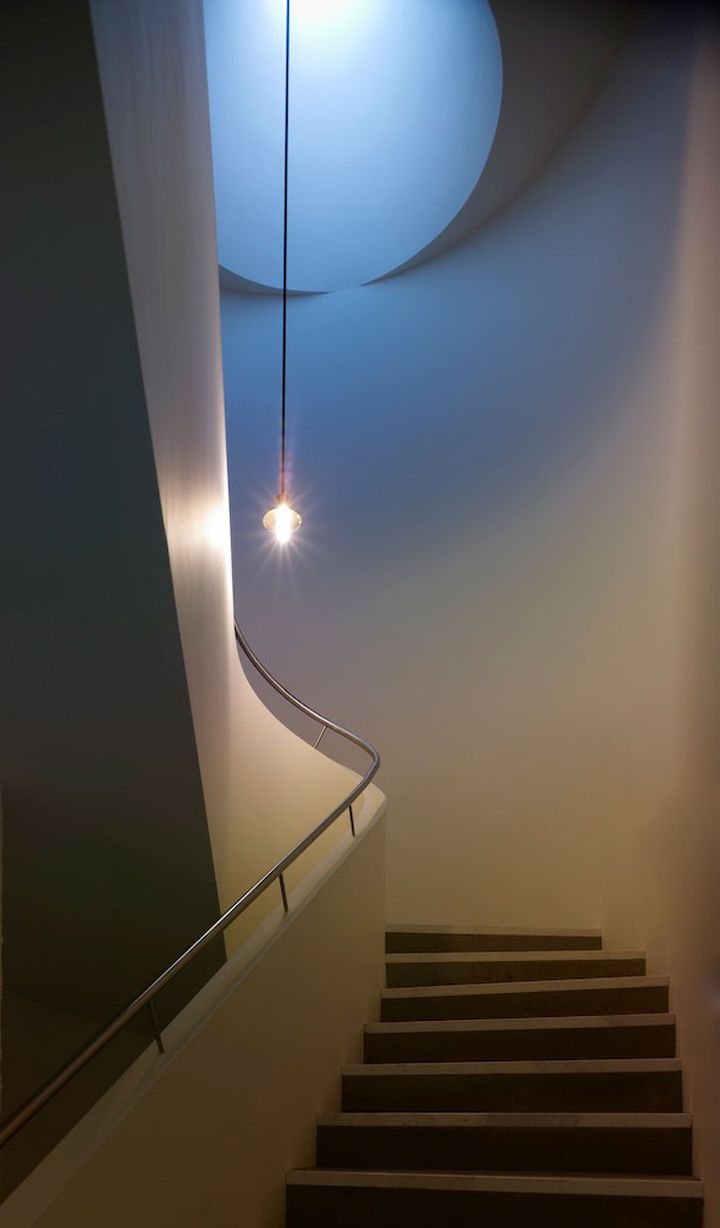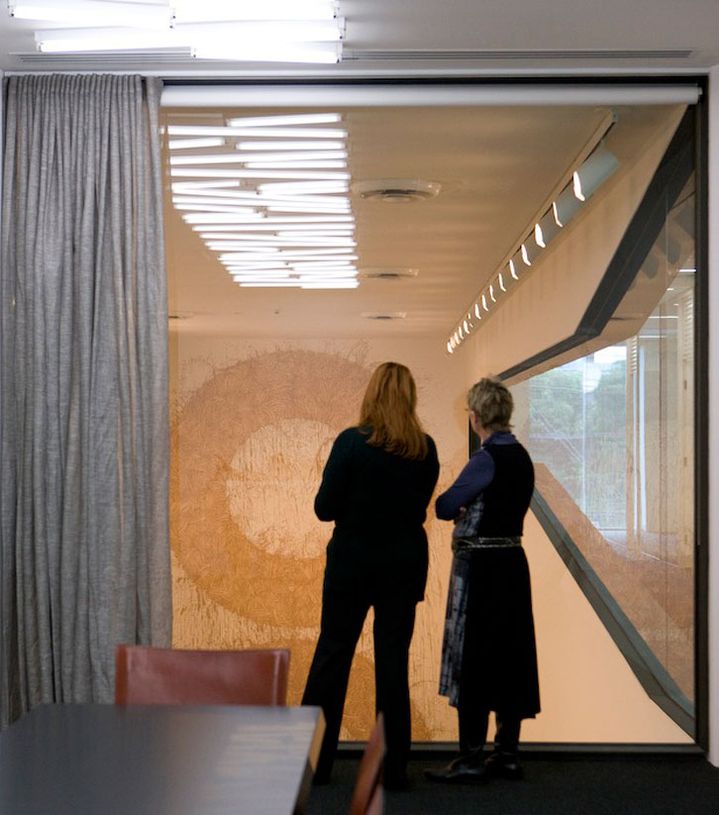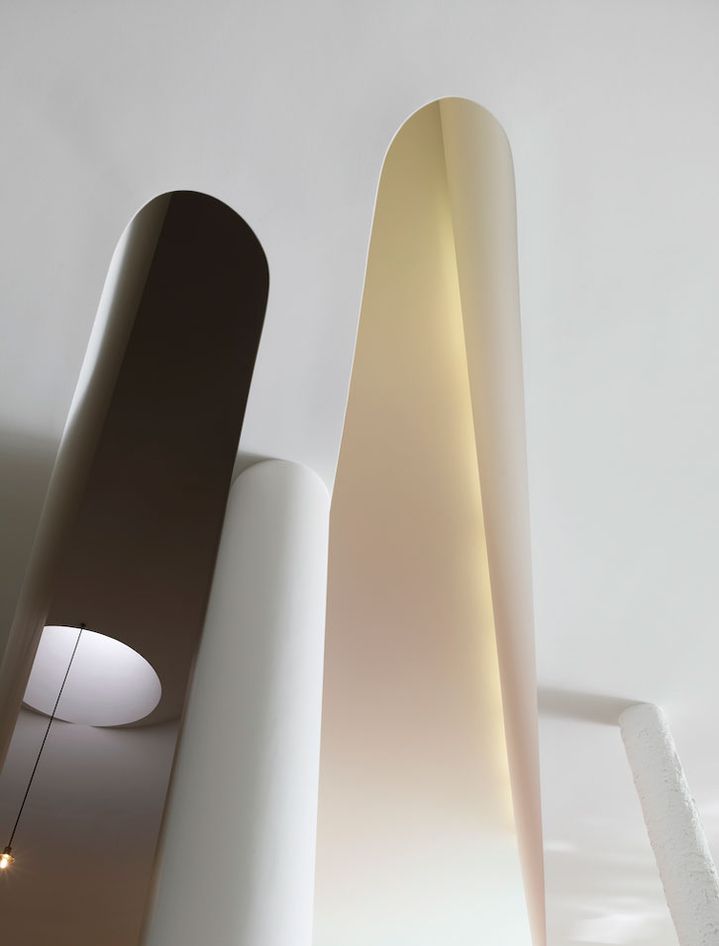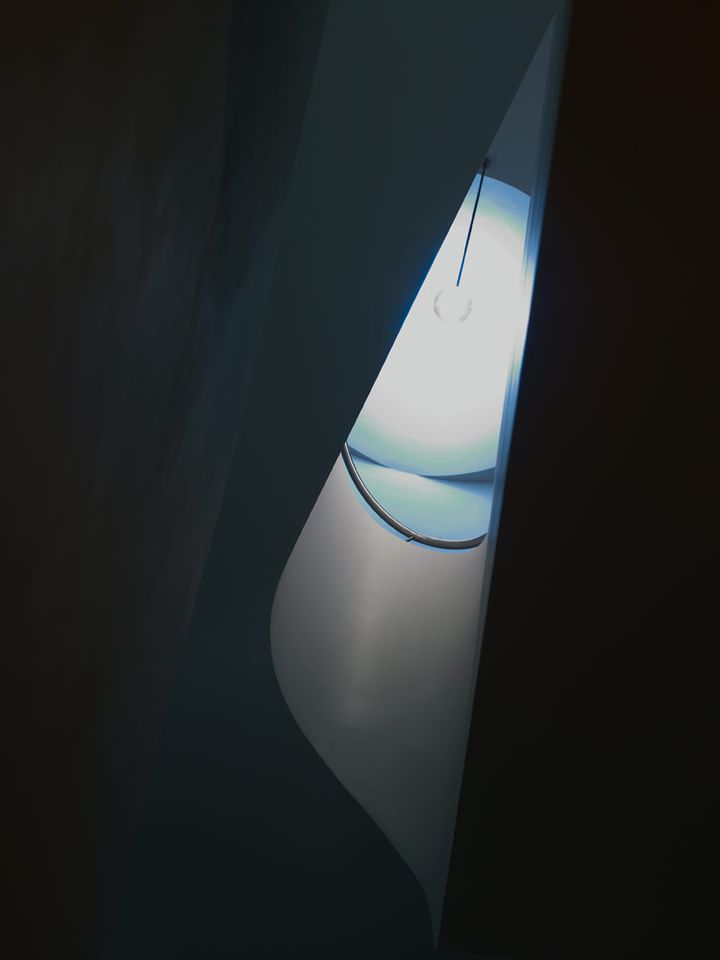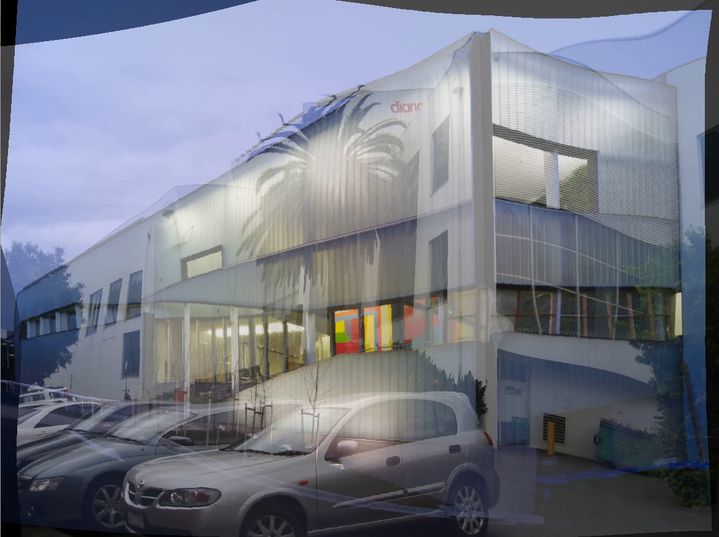 Cloud Pull Door Handle
Products
2019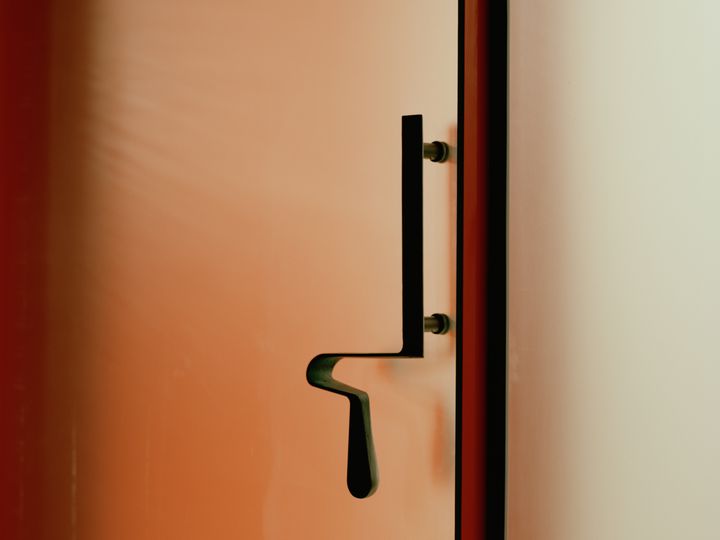 Cast brass door handle made by Crawfords Casting in Sydney, Australia. Available for purchase through Jean-Marie Liere at Archinterface.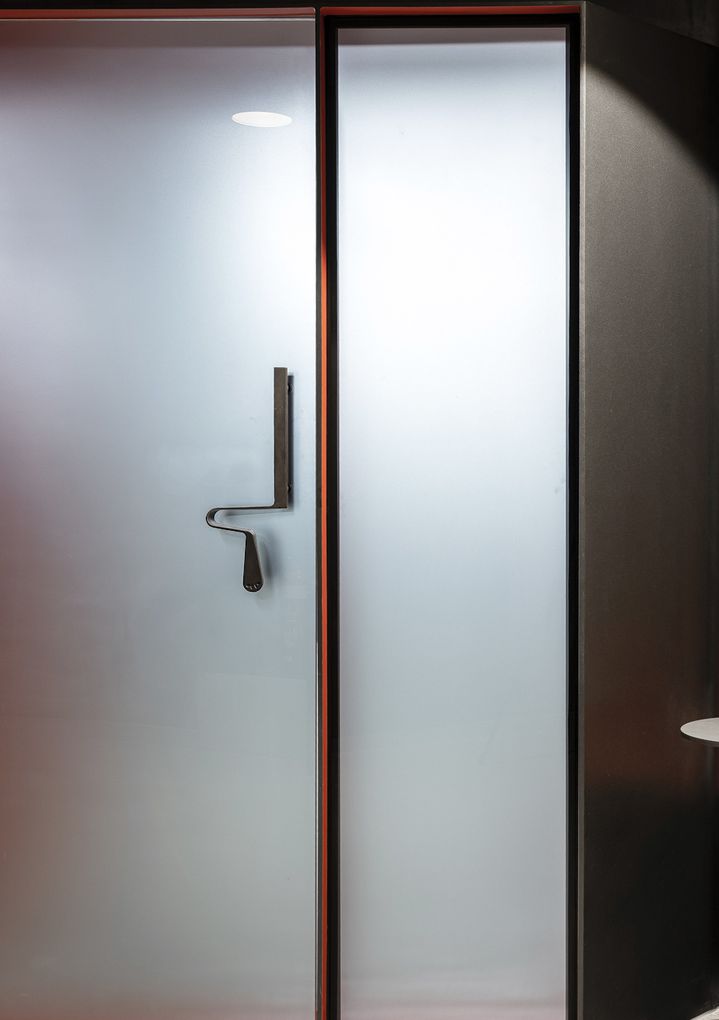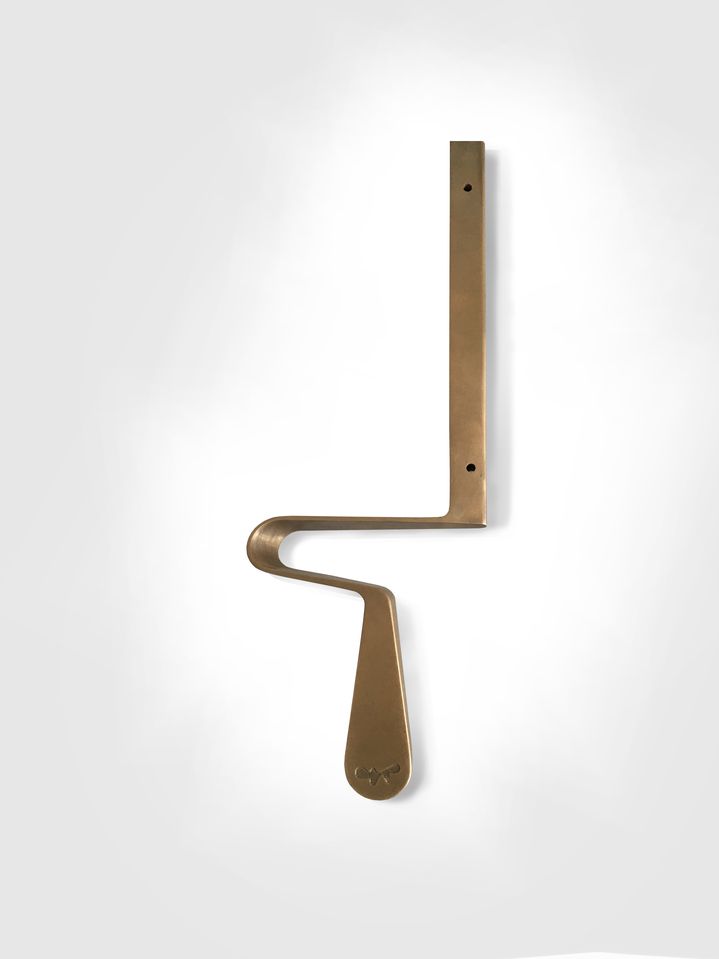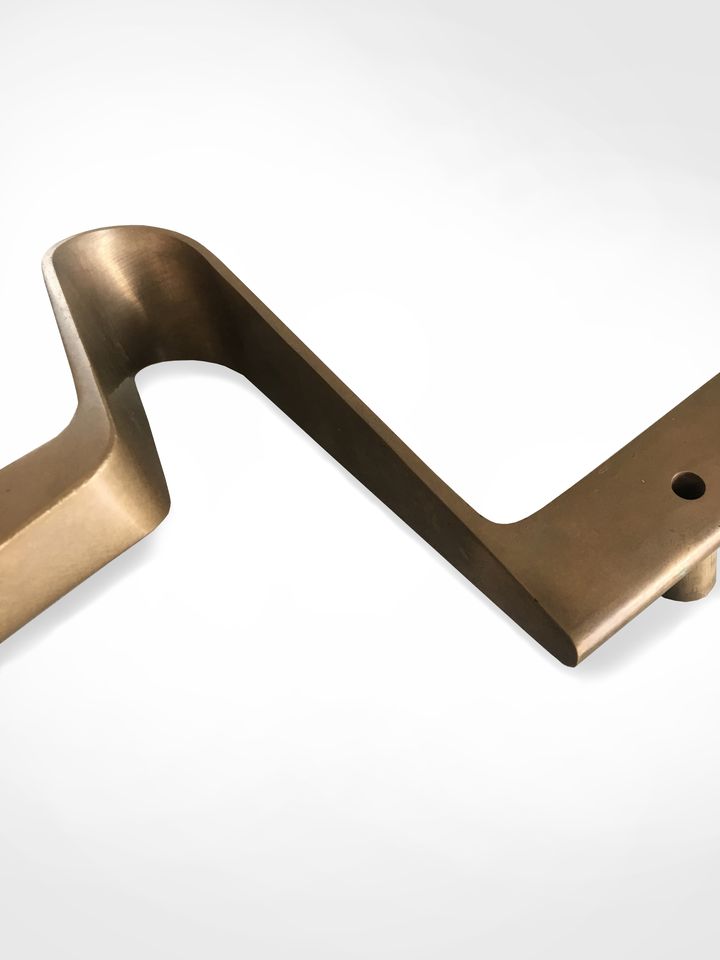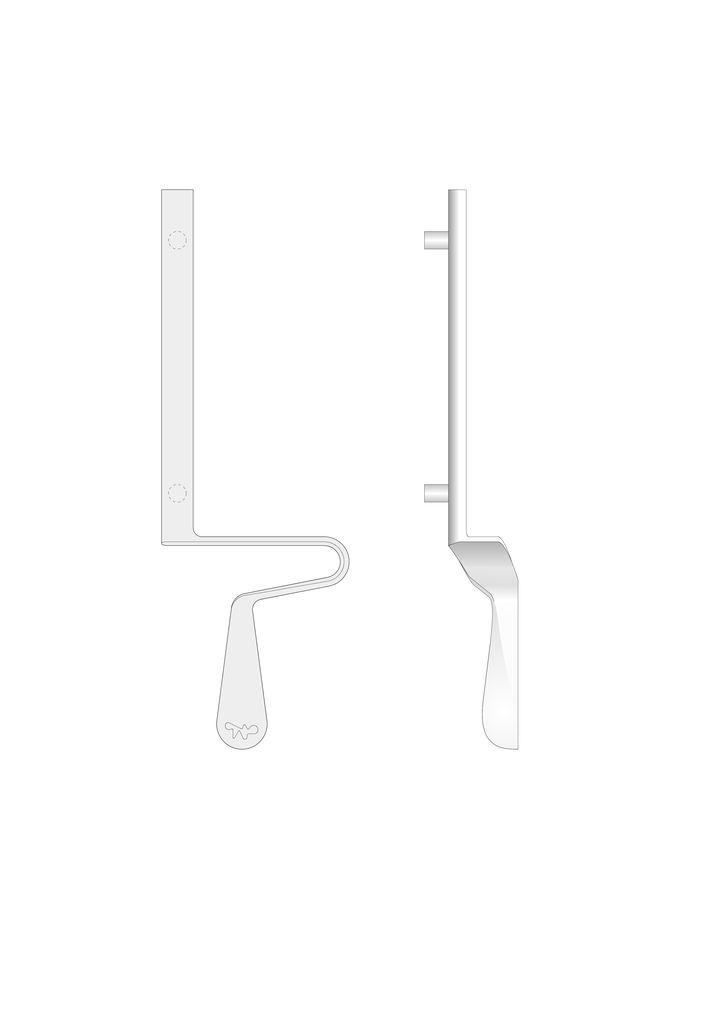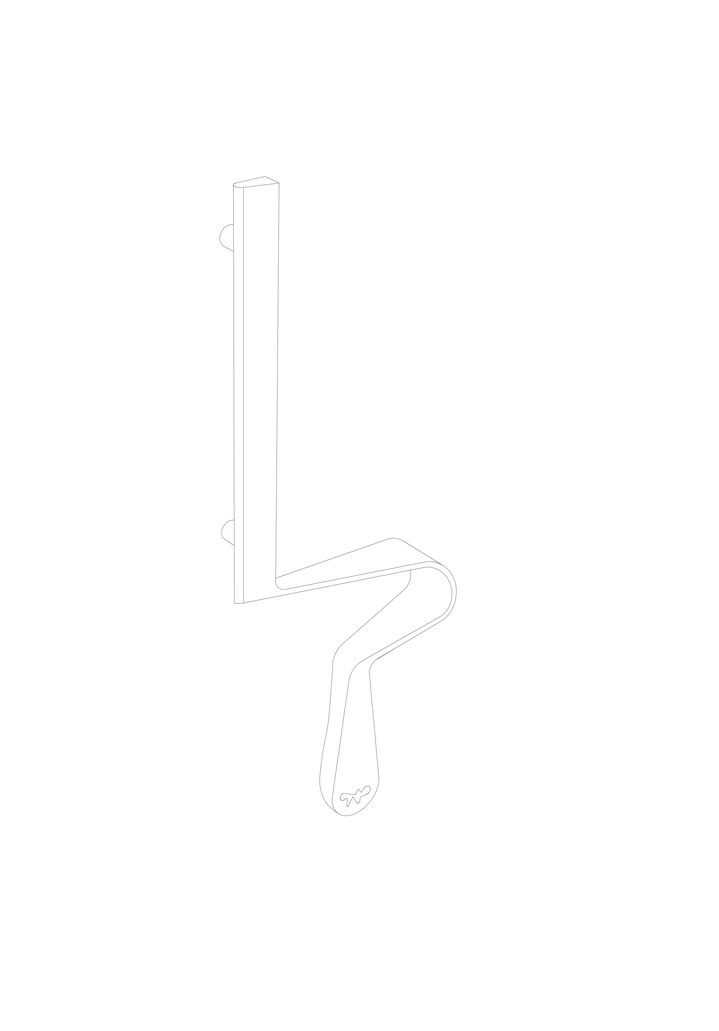 Indiana, Cottesloe
Commercial
2019