Bourke Street
Commercial
2020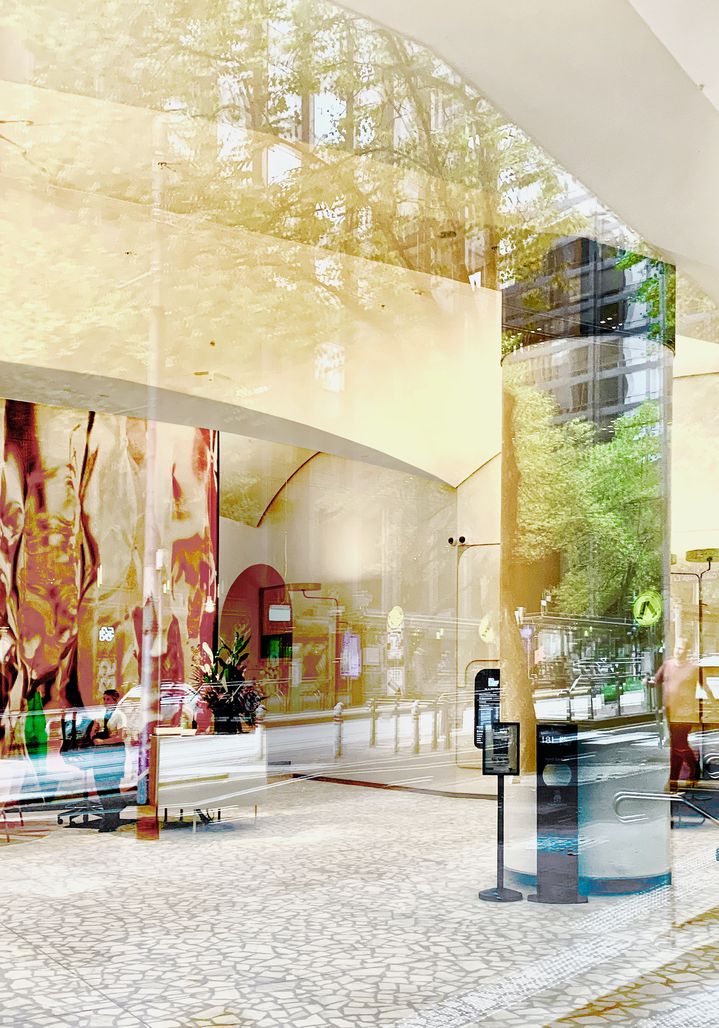 Bourke Street completed in 2020
Located in the heart of the Melbourne CBD, on the corner of Bourke and William street. An existing tower lobby is transformed, increasing its generosity to the street through a widened aperture and exaggerated welcoming portico. An invigorated program allows for easy movement, working, informal meetings and a cafe.
A reflective, light-filled interior made with an artisanal floor of elba stone palladiana, white stucco lustro walls and billowing ceilings of acoustic plaster.
Bespoke uplights stand at regular intervals, illuminating the ceilings geometry. Curving alcoves hold fixed seating and furniture groupings, made with soft corian surfaces and pastel fabrics.
The core is clad in the artist Miranda Lichenstein's wallpaper, a brightly coloured, overscaled still life, that folds and bends to shape to highlight the circulation, preserving areas of sharp focus, distortion and doubling within a single plane.
Photography by: Ben Hosking and Neil Durbach