Parramatta Mission Church Fellowship Centre
Commercial
2021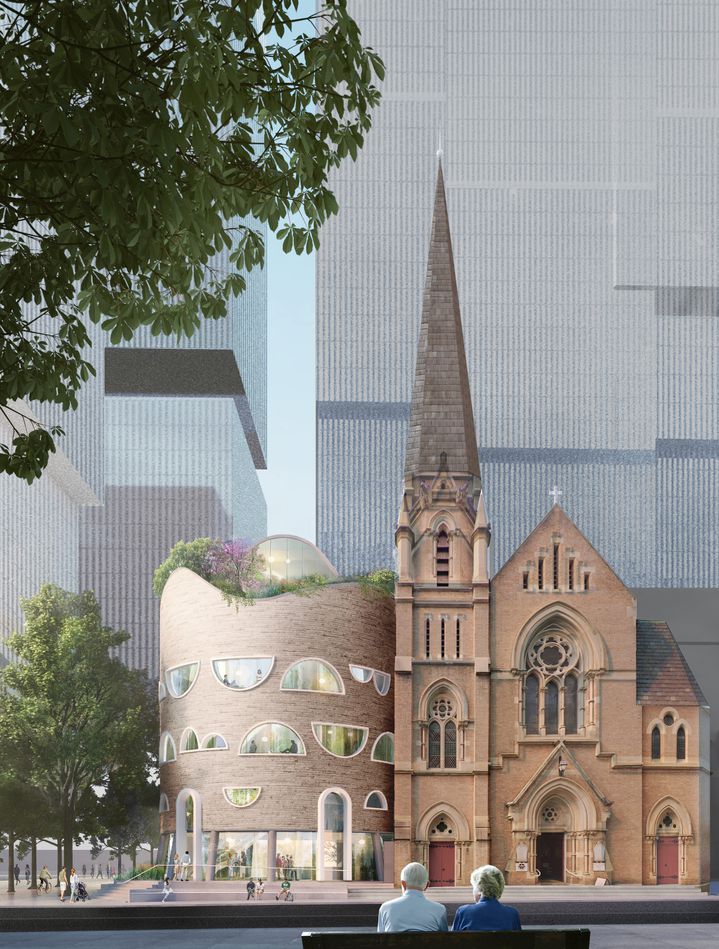 Winning entry to the City of Parramatta Design Excellence Competition.
Leigh Memorial Church is a beautiful civic building in the grand tradition of churches.
It is singular, with a clear north-south directional focus.
A new gathering space opens to all sides to celebrate gathering in its outward embrace.
The circular geometry welcomes all, without privileging a particular orientation.
The delicate touch of the new preserves light to and visibility of the existing Leigh Memorial Church.
The gathering space immediately connects to the existing church and surrounding neighbourhood.
Provides a flexible space for administration, meetings and long term change.
A chapel and garden, visible from above makes a sacred within the building.
The rounded and billowing silhouhette is a soft echo of the sharper church silouhettes.
The Fellowship building is an extroverted and gentle companion to the Leigh Memorial Church.