University of Newcastle Alumni House
Commercial
2021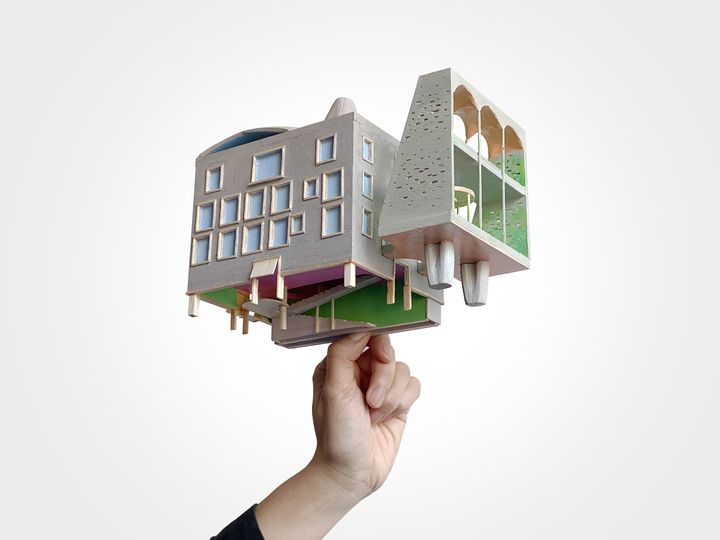 Winning entry to the University of Newcastle's Alumni House competition.
Alumni House proposes a cohesive building in two parts, a room and a garden.
A place for the Newcastle Alumni to call home.
To gather in the present and to share memories of past experiences.
An orthogonal, stabilised cube of rooms, with punched openings, contains the gathering space, meeting rooms, offices and function space.
An arcaded garden verandah is connected to this cube, yet separate.
The tower like verandah has slender steel columns and mosaiced domes that creates and shades the welcome space entry and northern corner.