House Ngaio
Residential
2020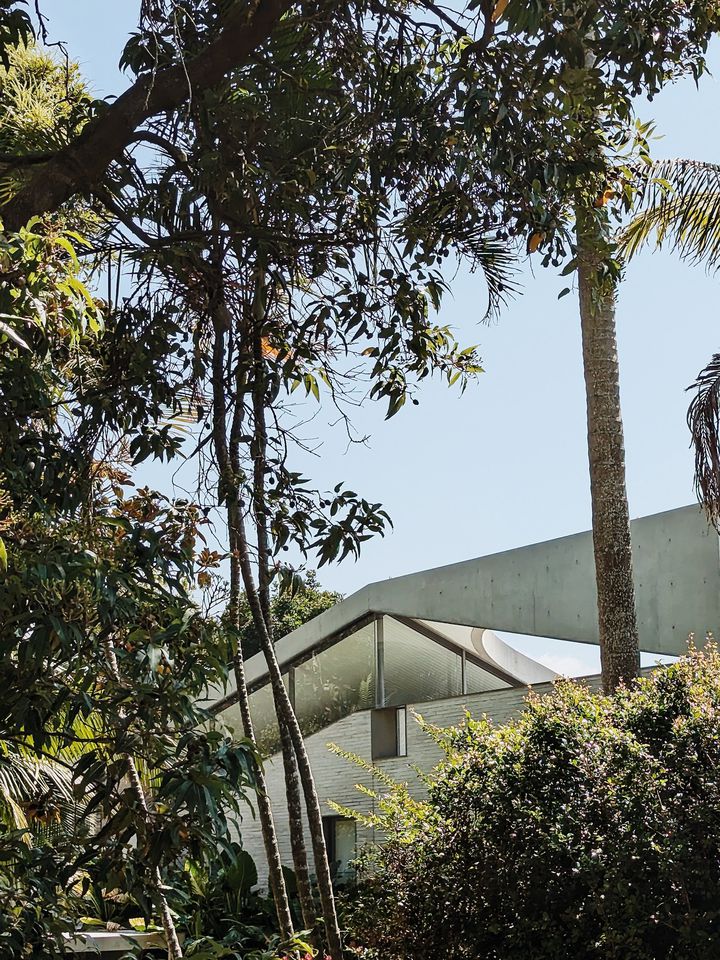 House Ngaio is a holiday house for a family with adult children, extended family and friends. It is simply divisible into two by closing two doors.
Its design is premised on the primacy of the garden, spaces of ease and complexity with connections both direct and unexpected and a handwriting of robust, sculptural materials, combined with fine detail.
The house footprint is small to privilege a large and complex garden. The garden and house are designed together, interwoven and inextricably linked.

The plan is simple, the section complex, to meet the varying levels of gardens and terraces. A rolling lawn connects the upper living spaces directly to the garden.

The fabric of the house is made from robust materials, chosen for longevity. The parabolic roof twists to connect to an upper terrace, surrounded in green variegated tile, a private eyrie with an eye to the surf line and headlands.
Photography by Vaishnavi Bopiah, Brett Boardman and Tom Ferguson
2021
AIA NSW Residential Architecture Commendation