Newcastle East End — Stages 3 & 4
Residential
2023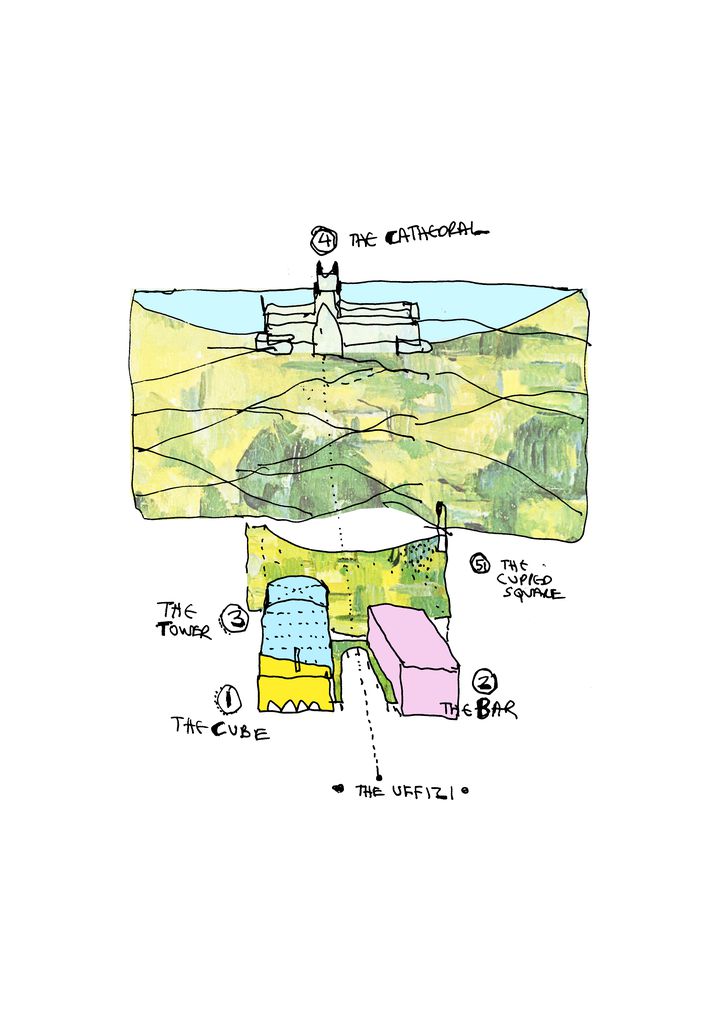 Competition winning scheme for the final stages 3 & 4 of the Newcastle East End Renewal project, created by the collaborative team of Durbach Block Jaggers, SJB & Curious Practice. Landscape Architecture by COLA studio.
On the site designated 'Market Place' in Henry Dangar's 1823 Newcastle plan, two new buildings proposed for the site combine with the retained, brick municipal building to develop an organic relationship of both building and gardens. This urban composition frames and foregrounds the fourth and primary element of the composition – the cathedral.
Three buildings establish the new 'Market Place', each following an archetypal form. The 'block' of the heritage Municipal building, the 'tower' behind it and 'stoa' forming the western side of Market Place. These simple architectural gestures provide companions to the Cathedral. The tower adds to the memorable silhouette of Newcastle, although always subservient to the profile of the Cathedral.
The composition forms a Uffizi like plaza. This space allows for both pause – to have a coffee, to wait for friends or to join in a programmed activity in the space - and transition - encouraging passage through and connection to the green space beyond, the Cathedral and its garden.
In keeping with it's historic and originally intended use, Market Place is left open to possibility. A robust yet open ended environment allows for endless opportunity to program the space. Community markets, food festivals, open air cinema, small concerts and the list goes on.
A place defined by the life of the city.